News Blog
Keep up to date with the latest news, insights and features from the Adelphi Group of Companies
Four generations of welders at Adelphi
March 21, 2019
[:en]On Thursday 21st March, we were pleased to welcome our ex-welder and machinist Fred Smith to our site for a visit. Fred worked for the Adelphi Group of Companies until the early 1990's, back when his division was known as Fluid Equipment Ltd (before becoming Adelphi Coldstream Ltd, which in turn was prior to the 2018 re-brand as Pharma Hygiene Products).
The visit included an extensive tour with Adelphi Group Chairman Stephen Holroyd, Directors Angela Holroyd and Philomena Holland, and Fred's former Adelphi colleagues Penny Lanham and Dave Ray.
Fred was overcome as he entered the offices to find a welcome slideshow with an image of himself in his Adelphi heyday. The site itself was almost unrecognisable for Fred, having undergone extensive building improvement works and modernisation, most notably with the construction of Adelphi's double-award winning environmentally friendly production facility, the Friary, which was completed in 2017.
A high point of Fred's visit was a group photograph in Adelphi's Weld Shop, where he would have been stationed if he was still employed today. The Weld Shop is a light, purpose-built, open-plan space; very different from the small converted room where Fred and Dave worked together.
Also seen alongside Fred in this photograph are three younger generations of welders; Dave Ray, now partially retired, who worked with Fred in the Fluid Equipment Ltd days, Adelphi's current full-time welder Stuart Bateup, and welding apprentice Alfie Powers.
Dave fondly remembers his experiences of working with Fred; "he was there when I started; he set me up on all the machines!" Fred in turn tells Dave "Adelphi was the best job I ever had".
Thank you to Fred for making the trip in, we very much enjoyed welcoming you back.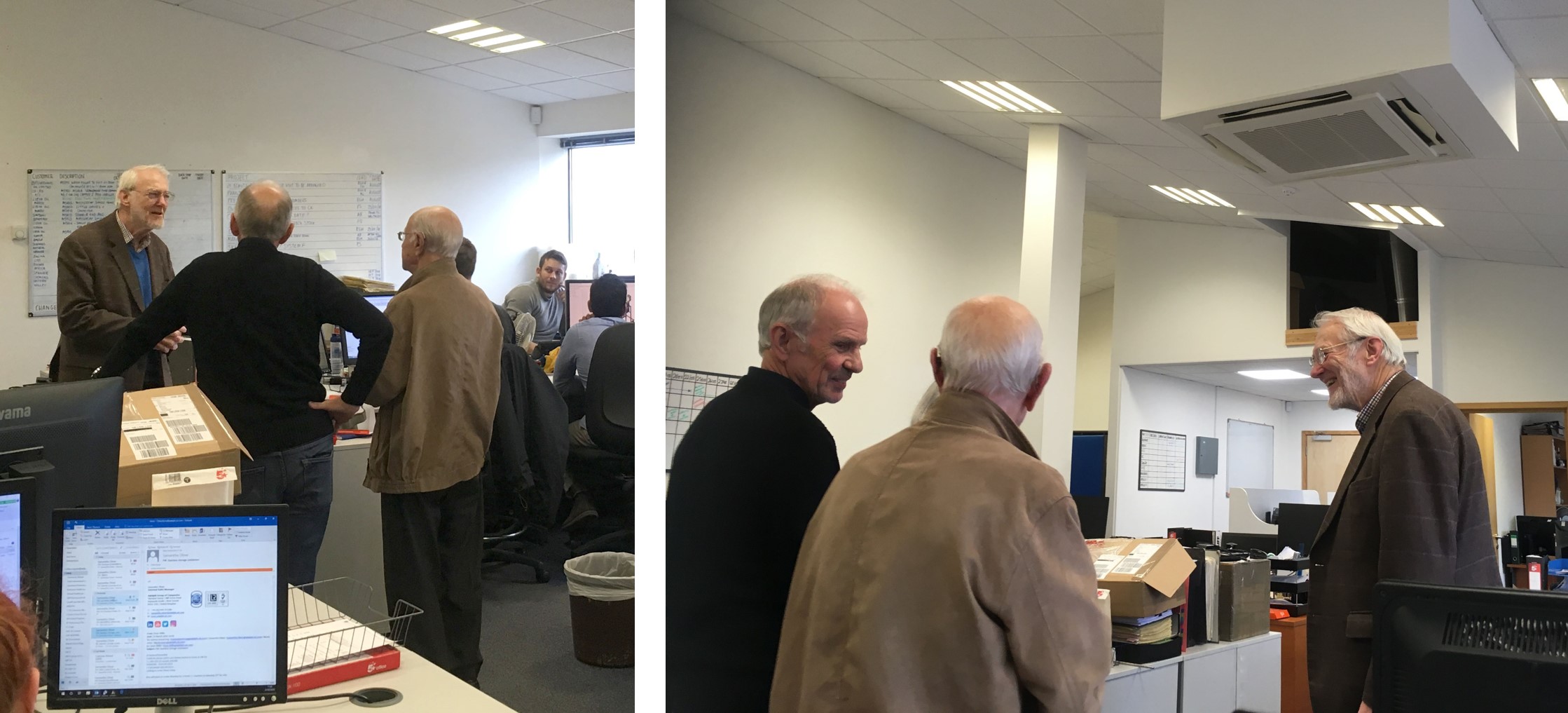 Fred touring the Adelphi offices with Dave Ray and Stephen Holroyd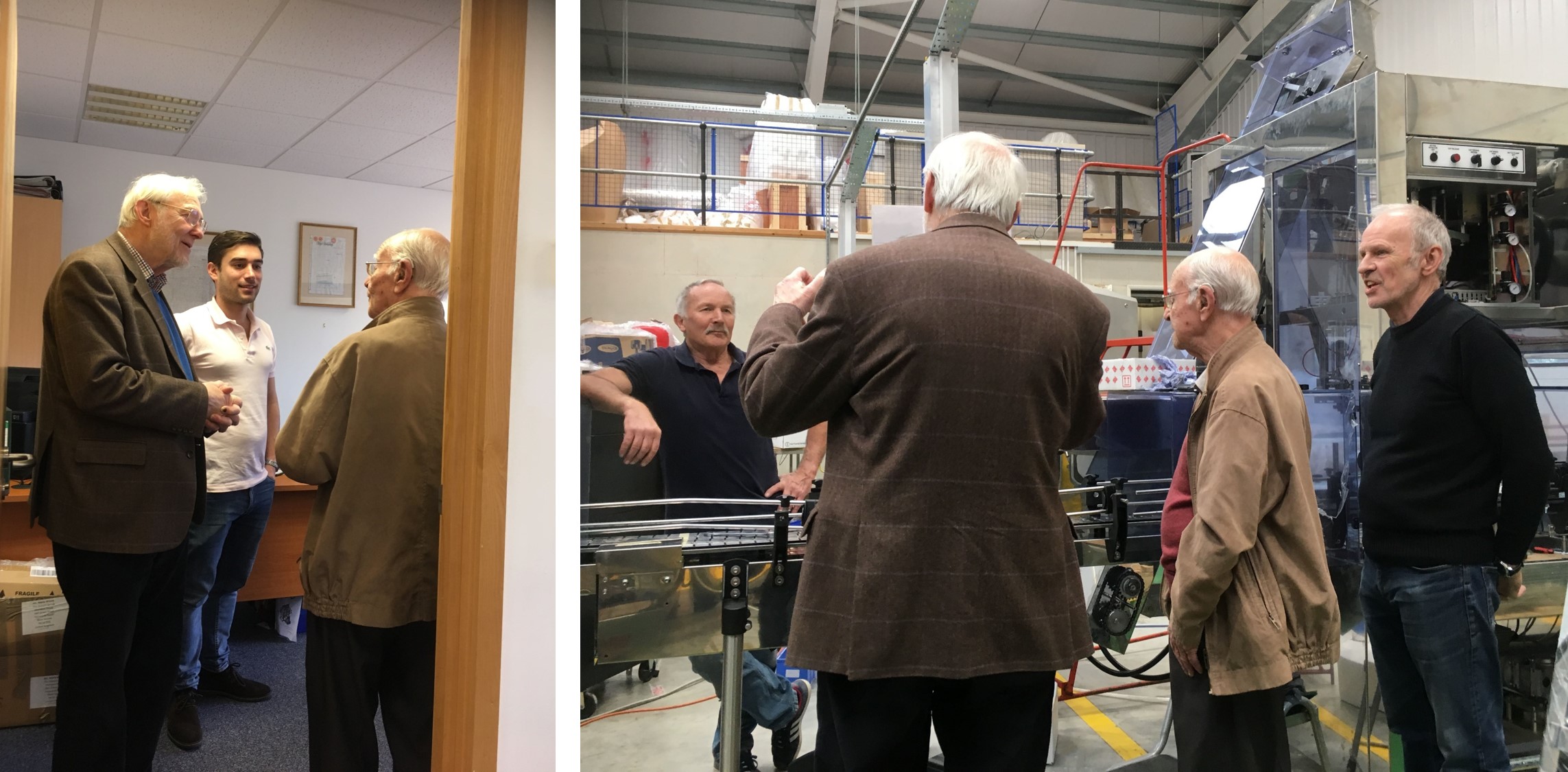 Fred meeting Adelphi Masterfil Director Francisco Neto (left), and touring The Friary with Stephen and Dave (right)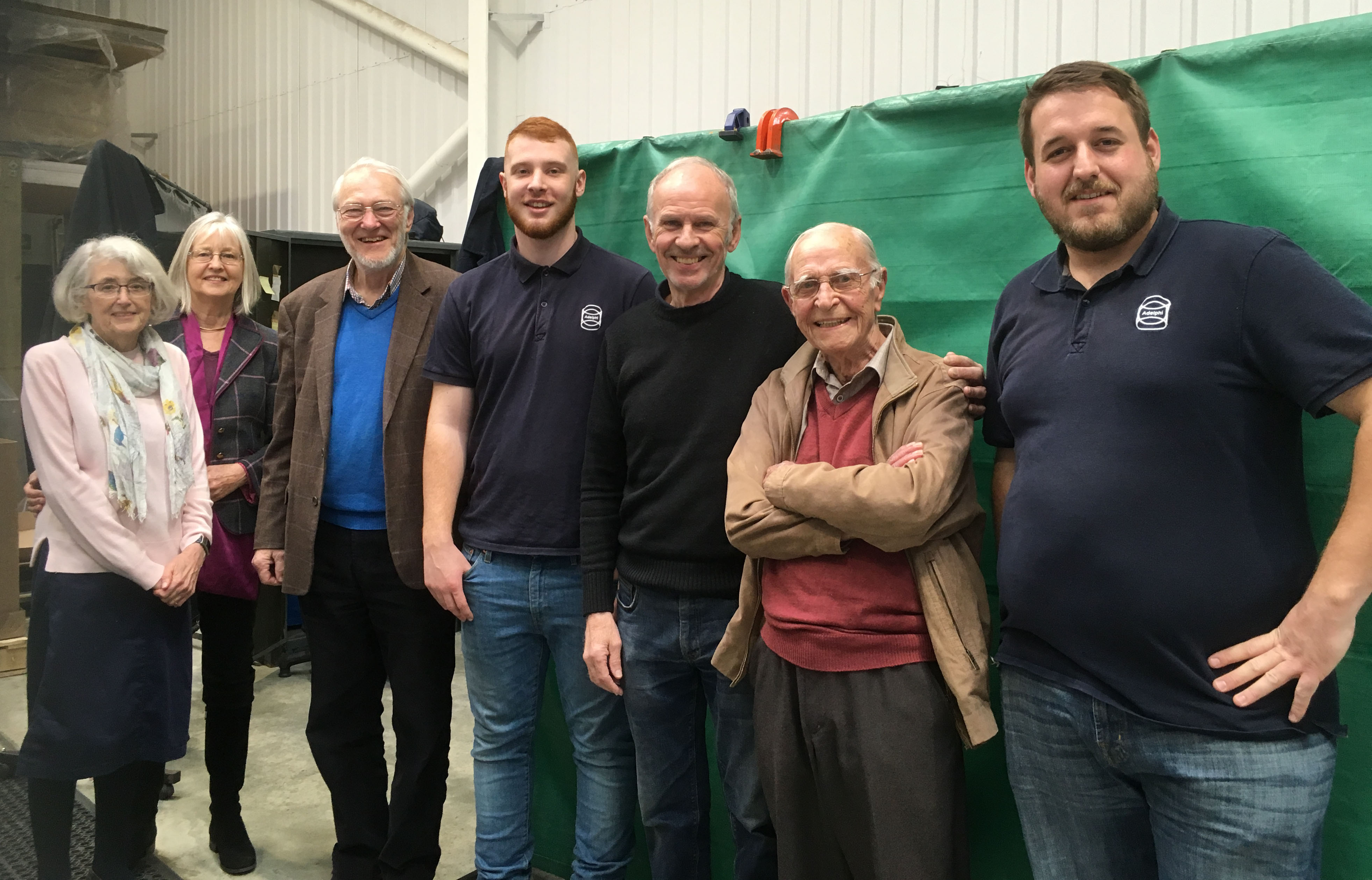 Fred Smith (second from the right), with (from left) Directors Philomena Holland and Angela Holroyd, Adelphi Group Chairman Stephen Holroyd, welding apprentice Alfie Powers, ex-colleague Dave Ray, and Adelphi's current welder Stuart Bateup[:]