News Blog
Keep up to date with the latest news, insights and features from the Adelphi Group of Companies
UK manufacturers "preparing for growth" – the importance of 'Brand Britain'
May 24, 2019
[:en]"As political uncertainty bites, almost two-thirds of process manufacturers (62%) say regulatory changes are affecting their business, with more than four-in-five (82%) revealing the threat of import-export shake-ups around Brexit having significant impact on strategic decision-making", writes Jonny Williamson for The Manufacturer this week.
"However, that same number (82%) are confident their UK home-grown industry will be considered a world leader by 2025, and an overwhelming 99% of all process manufacturers say they are preparing for growth, suggesting a can-do attitude on both sides of the Atlantic. 54% of UK manufacturers see a bigger opportunity in providing local sourced goods regardless of price, rather than cheaper items irrespective of origin".
With all this focus on manufacturing processes within the UK, at Adelphi we try to buy local wherever possible, in line with the aspect of our company pledge which promises that we will "support the local economy". This ethos of investing in the local community extends throughout all aspects of the company, from purchasing machine parts, to exchanging offcuts of stainless steel at our local scrapyard, and using a local recycling company (Shredded Neat), to collect our waste cardboard and plastic.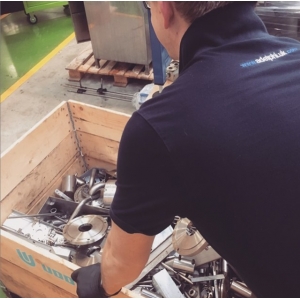 For one company in our group, Adelphi Masterfil, 20% of suppliers are now based within a 30-mile radius. Engineering Buyer Anthony Lindley is quick to stress the benefits of a locally based network of suppliers:
Increased flexibility – local suppliers tend to be more reactive, giving us a better turnaround time for urgent jobs.
Greater control – any issues can be dealt with quicker, and face-to-face meetings are easier to arrange, with no language barriers.
Reduced supply chain costs – carriage charges are reduced and sometimes eradicated completely.
Better for the local community – local businesses employ local people, which in turn feeds our local economy.
Environmental benefits – reduction in emissions caused by 'global' transport and a reduction in wasteful packaging materials.
Adelphi are also proud to BE a trusted UK manufacturer. Our customers value this for many reasons, and are often pleased to give feedback about how 'buying local' has been a positive experience: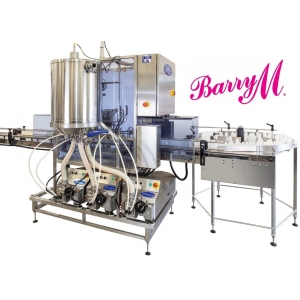 At Adelphi, we are exceptionally proud of our products and facilities, and are always pleased to welcome customers and contacts to the West Sussex site for tours. If you would like to discuss how we can assist your business, please don't hesitate to contact us on +44 (0) 1444 472300, or email sales@adelphi.uk.com.[:]