News Blog
Keep up to date with the latest news, insights and features from the Adelphi Group of Companies
Adelphi Appoints 4 New First Aiders
August 1, 2019
On Wednesday 31st July 2019, four Adelphi Group colleagues passed their three-day First Aid training course with flying colours. They are:
Jonathan Else
Adelphi Manufacturing
Joanna Armstrong
Adelphi Masterfil
Rachel Morgan
Pharma Hygiene Products Ltd
David Jordan
Adelphi Healthcare Packaging
First aider training is a crucial educational process designed to equip individuals with the knowledge and skills necessary to provide immediate and effective assistance in emergencies. These training programs cover a spectrum of essential topics, including cardiopulmonary resuscitation (CPR), wound management, fracture stabilization, and the recognition of various medical conditions. Participants learn to assess situations quickly, prioritize interventions, and administer aid until professional medical help arrives. Practical exercises and simulations are often integral components of first aider training, allowing individuals to apply their knowledge in realistic scenarios. The goal is not only to impart life-saving techniques but also to instill confidence and a sense of responsibility in individuals who may find themselves in a position to help during critical situations. First aider training is a proactive and empowering step toward building a safer and more resilient community.
The process of qualifying as a first aider typically involves completing a certified first aid training course, where participants learn fundamental techniques to respond effectively in emergency situations. These skills encompass cardiopulmonary resuscitation (CPR), wound care, handling fractures, and managing various medical emergencies. Becoming a qualified first aider not only enhances personal preparedness but also positions individuals to make a meaningful impact in their communities. The training emphasizes quick and decisive action, fostering the ability to assess and address injuries or medical crises promptly. Beyond the practical skills acquired, qualifying as a first aider instils a sense of responsibility, confidence, and readiness to assist others during critical moments, making it a worthwhile and potentially life-changing pursuit.
Training was completed at the Birch Hotel in Haywards Heath, and included topics such as Strokes, Burns, Bleeding, Epileptic and Diabetic attacks, and more. The warmest congratulations are extended to our new First Aiders, from all at the Adelphi Group of Companies.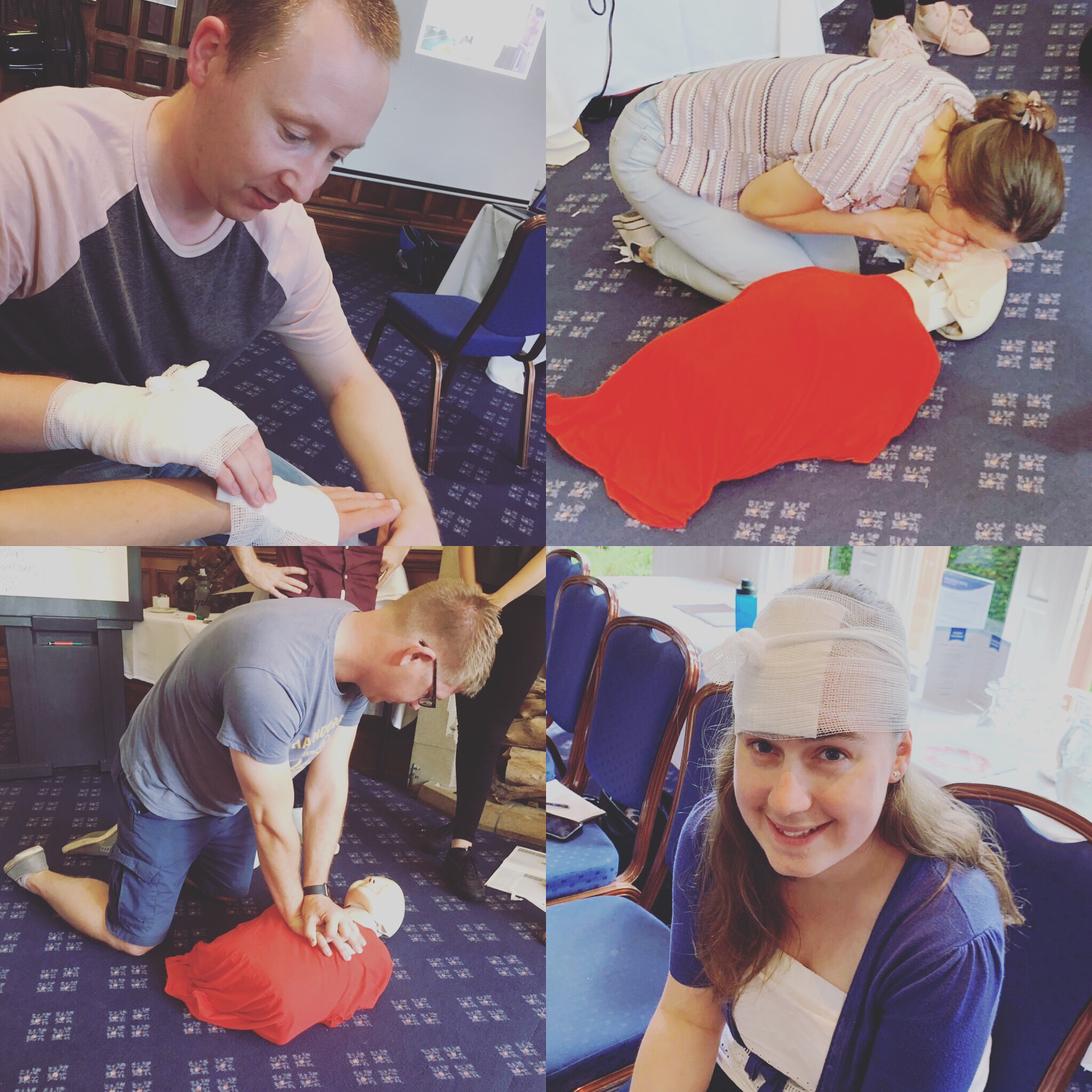 [:]