News Blog
Keep up to date with the latest news, insights and features from the Adelphi Group of Companies
Ask the Expert – capping
October 7, 2019
[:en]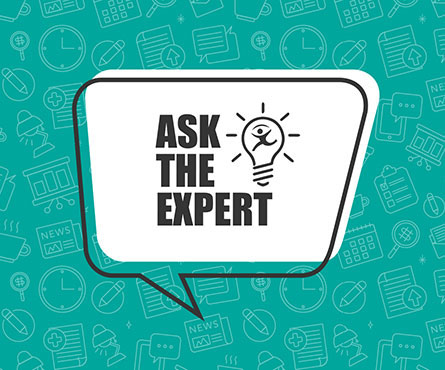 Adelphi Masterfil Director Francisco Neto answers the industry's most relevant questions:
Will Adelphi's capping machine work with all of my products and containers?
Probably most of them! That is one of the main reasons so many of our customers prefer to invest in our equipment, instead of buying other less flexible and more expensive alternatives. We can cap containers ranging in size from 50ml to 25L, with screw caps, press caps and some special caps.
Our engineering team always evaluate each different cap to ensure that we supply the correct cap feeding and sorting method and, where necessary, we have supplied a machine with more than one type of cap sorting method to make it even more versatile and fit for purpose.
We are at the moment unable to do ROPP caps (which aren't commonplace in our market), and although we can accurately torque up trigger caps, we cannot supply the sorting method, which are previously placed on containers before entering the capping machine. Another exception to be aware of is swan neck containers, which our machines are not able to handle.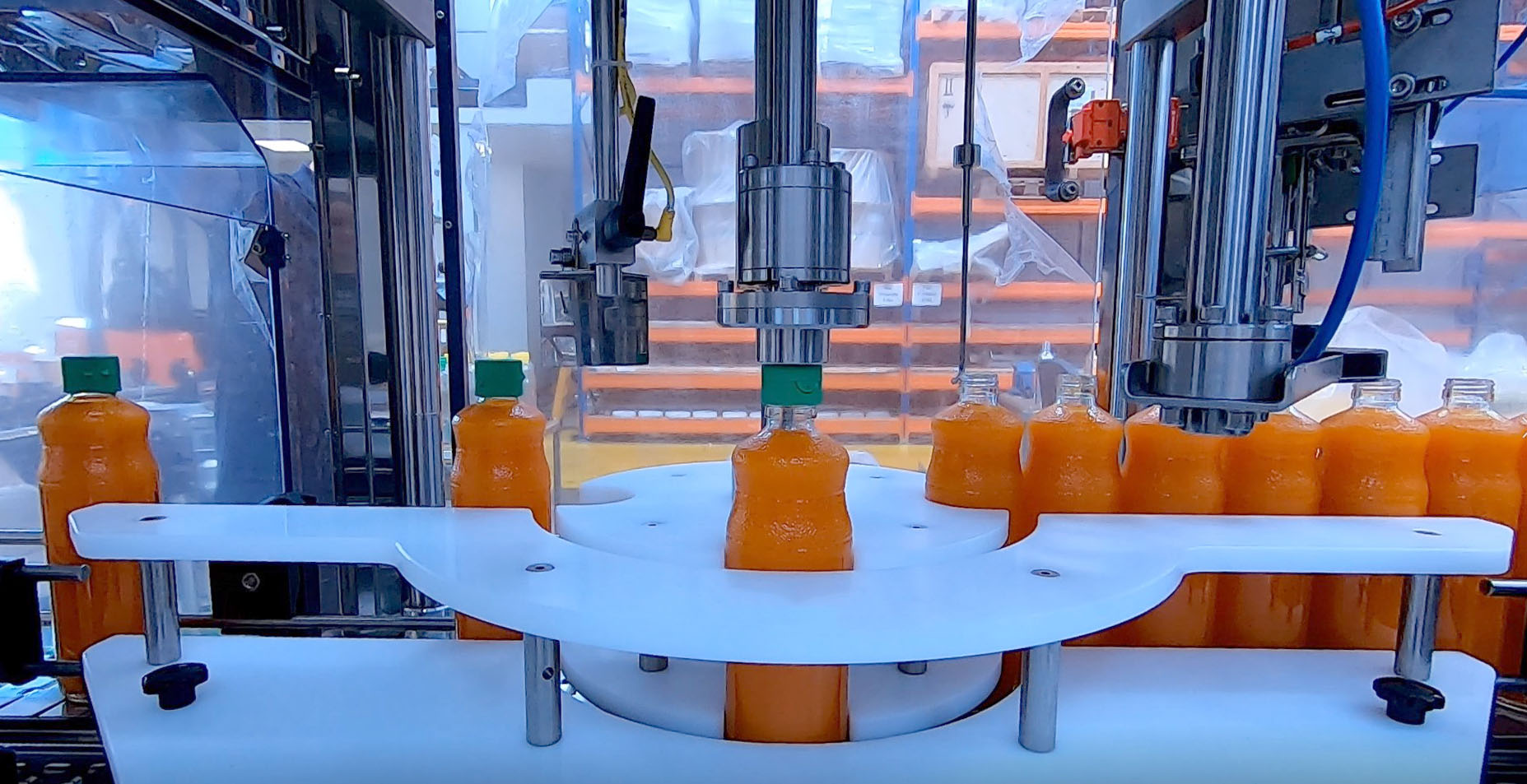 I want to avoid costly wastage of my resources – how accurate is Adelphi's capping process?
Our capping machine is as accurate as the caps and containers allow it to be. In other words, inconsistent caps or containers can really affect the capping process and generate unwanted delays in the packaging side of things. One of the key criteria to ensure costly wastages are reduced in the capping part of your line, therefore, is to first ensure that the actual container and cap manufacturing processes are controlled.
Unlike the filling process, where our machines can easily handle inconsistent containers, the capping process is all about precision to avoid wastage. Generally, and with relatively consistent caps and containers, our capping machine does not generate any costly wastage.
As consistent containers and caps may not always be available, our capping machine is also complimented with a 'no-cap' and 'skewed cap' fail safe. In other words, if a container comes out of the machine without a cap or with a misplaced cap, the machine can detect this and will automatically come to a controlled stop. A visual and audio alarm is activated to alert the operator, so that the issue can be addressed before it reaches any downstream equipment and before it has created a costly problem.
What production rates will Adelphi's machine provide?
Rates of capping are dependant on two main factors: container size, and viscosity of the liquid inside the container. The rule of thumb is, the larger the container, the longer it takes to run a cycle.
The less viscous the liquid is, the higher the chances of it splashing whilst being handled, and this can sometimes mean that speed is compromised to prevent sloshing.
Generally, the capping machine can do up to:
| | | |
| --- | --- | --- |
| Container | Bottles per minute | Bottles per hour |
| 1 litre | 50 | 3000 |
| 5 litre | 42 | 2520 |
| 20 litre | 10 | 600 |
Please note that speeds are always dependant on product, container shape and other factors which are sometimes out of our control.
Will company growth make my capping machine obsolete?
Although it would be great if your business could grow so quickly that it would outgrow our machine before the end of its life span, it is extremely unlikely. Our machines can sometimes last for up to 30 years. The beauty of our equipment is the versatility that it offers. It can handle so many different containers and formats that there will always be a place for it in the business, especially as it grows.
As business grows and as new products come along, the Mastercap is ideal. Unlike rotary cappers which can be expensive to modify to suit new containers, the Mastercap offers relatively low-cost change parts, which make it the perfect machine to run a large number of different formats.
During our many years of supplying packaging equipment, we have never heard of a Mastercap being made obsolete during its lifespan.
Can Adelphi's capping machine be integrated with my existing equipment?
Absolutely. The machine can be retrofitted to any line. In some cases, packaging companies have replaced old or less capable capping machines with our Mastercap and in other cases, customers have simply added this to the end of line, where previously operators where doing labour intensive manual capping with our hand-held capping tools.
The machine also offers communication methods and protocols so that it can easily integrate with existing equipment, ensuring that all machines communicate to prevent unwanted build backs or faults.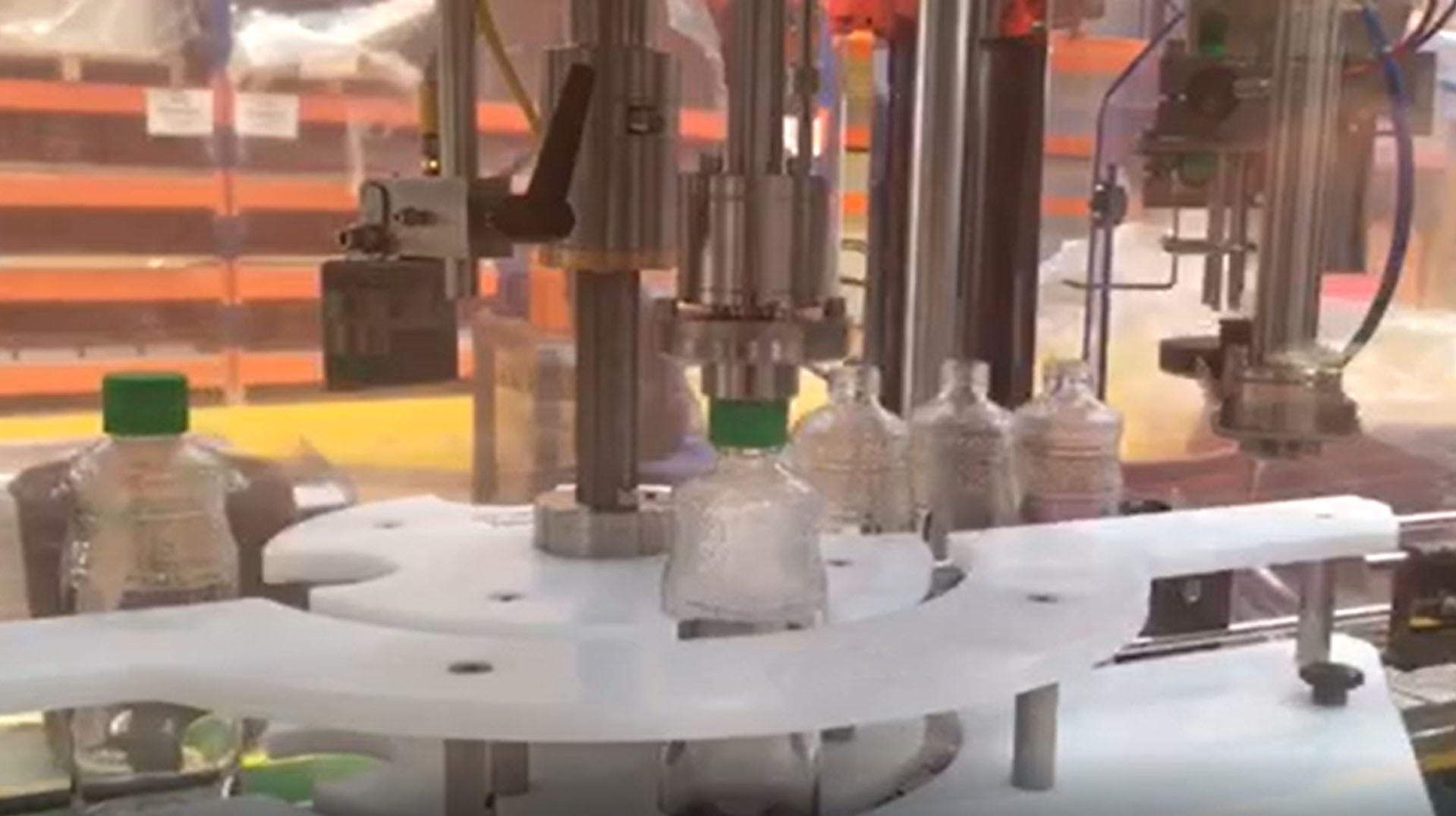 Will my staff find Adelphi's capping machine easy to use?
The machine is so simple that most of our customers find it extremely easy to use and usually hit the ground running, so to speak. As with anything, training is key and competence in using equipment always comes from having the confidence to push the right buttons. We understand that, so, at Adelphi Masterfil, we always offer training on site or at our premises.
Before we ship or supply any machine, we always carry out a very detailed and extensive FAT (Factory Acceptance Test), completely free of charge, which we always recommend that customers attend in person where possible. This is a perfect opportunity for customers to bring their technical team along for training, so that they can get the added level of confidence which will allow them to comfortably run the machine in the years to come.
This is also a great time for ours and your technical team to get to know each other. After all, once you purchase a machine from us, you also tie yourself into a long-lasting service and support relationship with our staff, who are always keen to help the people they have gotten to know over the years.
A format change on the Mastercap takes around 15 minutes and requires very little tools. Most fixings are 'quick strip' and where possible, we offer hand levers or knobs to completely negate the need for tools.
Customers can always invest that little bit further to have a control HMI (Human Machine Interface), which allows the operator to save and recall recipes, to ensure that settings are repeatable and that the machine is working to the best of its abilities.
These are just a few of the many questions that we have answered for our customers looking to invest in capping machines. We have a team of experts to guide your business through the process. To discuss any of the points raised in this interview, or to chat through your requirements, don't hesitate to contact me by email here >>> or by calling 01444 472300.[:]