Chat with us!
News Blog
Keep up to date with the latest news, insights and features from the Adelphi Group of Companies
Fully Automated Filling to Maximise ROI
May 4, 2021
Upgrade Productivity and Output with the S5000-A Filling Machine,
for the Chemicals, Lubricants, Personal Care, Food & Pharma Industries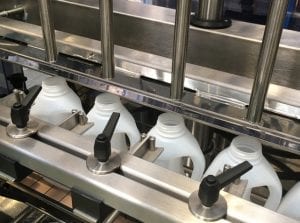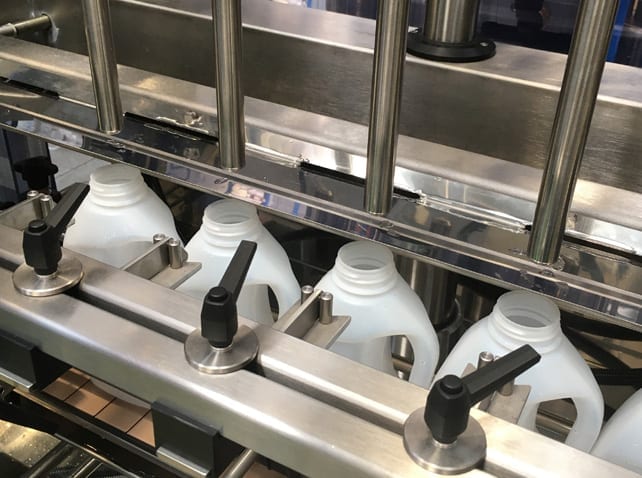 Proven concept, 50 years in the marketplace
High quality, appreciated by the most demanding customers, including BASF, Chevron, Unilever, Novartis, Rich Sauces, R P Adams and more.
Time-efficient, fast filling
45 containers/min on 5L, or 20,000 container per 8 hr shift; equivalent to 100 IBCs.
Quick-release nozzles for tool-less changeovers in seconds, between different containers and products.
Reduces product waste, increases profitability
High precision, exceptional filling accuracy of ± 0.2% on the standard model, or up to +/- 0.1% on the Servo version, significantly improves your ROI.
'No container, No fill' sensors reduce container and product waste.
Optimum hygienic construction
Optional recessed cylinders for complete piston wash-around.
Complete integral drip trough for contained spillages.
Clean-in-place functionality.
Superior build quality, long service-life, greater ROI

316L stainless steel wetted parts offer exceptional chemical resistance and compliance with regulatory specifications.
PTFE seals and Viton 'O' rings; suitability can be assured upon evaluation of your requirements, with other specialist materials available for the most challenging of products.
Many of our machines are still fully operational over 30 years after purchase!
Market-specific features to precisely meet your requirements
 Including temperature compensation for auto volume adjustment.
For more information, don't hesitate to contact Adelphi Masterfil: +44 (0)1444 472300 or info@adelphi.uk.com