News Blog
Keep up to date with the latest news, insights and features from the Adelphi Group of Companies
Adelphi Investing in R&D with a Safety-First Focus  
May 2, 2023
At Interpack 2023, Adelphi Masterfil will be showcasing their new Robotic filling system, which comprises a robotic arm, vision system, Mettler-Toledo weighing, servo-controlled diving lance, and pallet handling conveyor. This state-of-the-art system can fill pails, drums, and IBCs with precision and ease.  
Director of R&D Francisco Neto says 'We know robots are a fast-growing trend in manufacturing, and this robot has been designed to increase safety when dealing with hazardous substances, reducing operator contact, as well as error, and creating a safer work environment. With strong growth in manufacturing globally, there is a need for an augmented approach of automation and robotic support to meet demand. This robot can work extended hours without tiring, supporting the human workforce to maximise their skills in other parts of the manufacturing process. We at Adelphi are designing for the future, investing in R&D across our 4 companies to really drive our customer focused strategy.'  
Safety and quality are also the focus of sister company Pharma Hygiene Products' new IBC mixer, designed for mixing liquid to liquid, oil to oil, and free dissolving powder into a liquid; as well as keeping products in a mixed state during storage. The mixer has been designed with a unique kill switch safety mechanism and is specifically created for intermediate bulk containers (IBCs), with a 150mm screw cap as well as a metal outer frame. Our quality finish – to an exceptional average finish of 0.5 micrometers Ra – leaves no pits or crevices.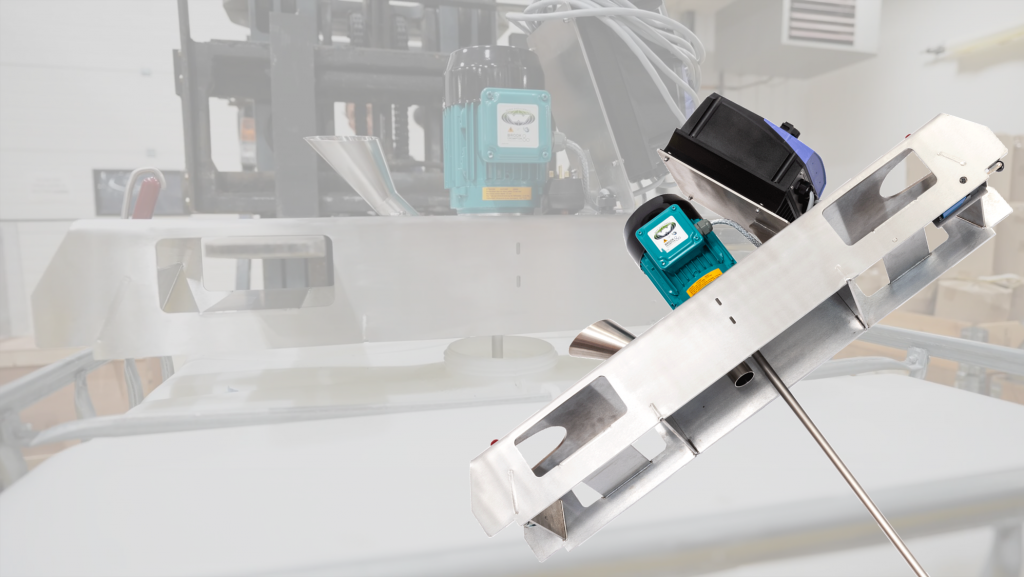 With a full pipeline of innovation to improve manufacturing, deliver increased output, and strive for safe working environments, the Adelphi Group of Companies are looking forward to meeting and exceeding the needs of their customers in this period of growth. 
Adelphi Masterfil and Adelphi Manufacturing produce a range of high-quality filling and capping machines, with a focus on utilising our internal subject matter experts to meet the needs of our customers. From tabletop start up, to multinational manufacturing, we work to deliver a personal service as a partner to your company. Pharma Hygiene Products produces specialized vessels and mixers to a high standard from quality 316L and 304 steel.  
Adelphi will be exhibiting at Interpack in Hall 15 Stand D30. 
For more information email us at info@adelphi.uk.com, or call us on +44 1444 472 300
For any article enquires, contact Mhari Coxon, Sales and Group Marketing Director, at mhari.coxon@adelphi.uk.com