Masterfil Flowmeter Boom Filler
A semi-automatic flowmeter boom filler ideal for those that require fast product changeover, and want to minimise the use of cleaning fluids.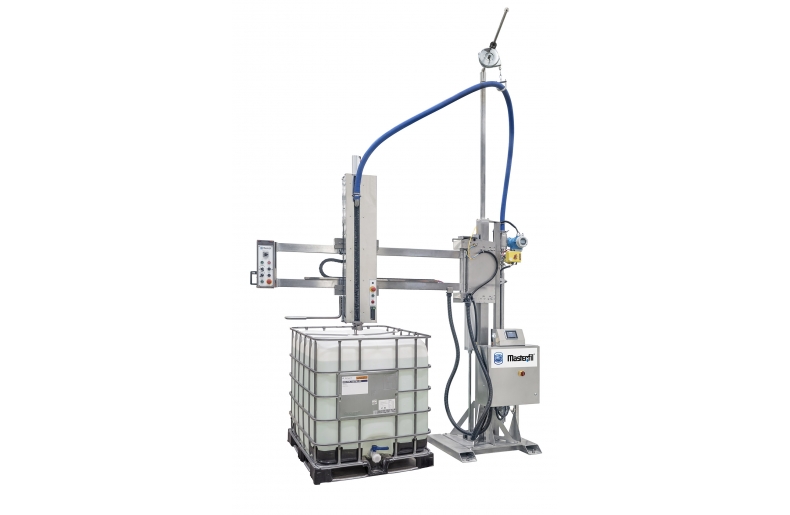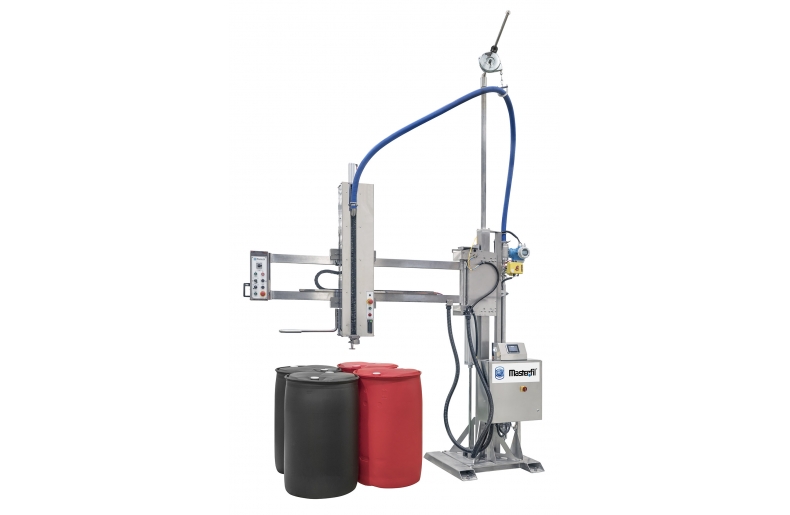 NEED MORE INFORMATION?
Please get in contact with us by filling out the quick enquiry form on this page, and we will get back to you with the information you need.
The Adelphi Masterfil Flowmeter Boom Filler is designed to deliver a wide range of volumes but is normally used used to fill drums, IBCs and other large volume containers.  However the versatility of this filling machine enables it to also fill smaller containers as a back-up to other machines.
The stackable container or containers are placed on a pallet.  The filling nozzle is attached to a swinging boom arm which is also height adjustable.  A container is placed onto the machine platform and the required volume is entered into the batch control unit or PLC and HMI.  Pressing the button activates the filling cycle and the nozzle descends into the container filling in a fast or slow pre-programmed manner.
When filling with flowmeters liquid passes through a mass or magnetic flowmeter located before the filling nozzle, providing an accurate measure of the liquid.  With no pistons to clean, changeover time is greatly reduced and the need for cleaning effluent is minimised.
IN NEED OF SERVICING OR SPARE PARTS?
Get in contact with our Aftersales Team by filling out the enquiry form on this page.