Response Automation Base
Designed to enable the user to fully automate up to four Adelphi Response filling machines without losing production flexibility.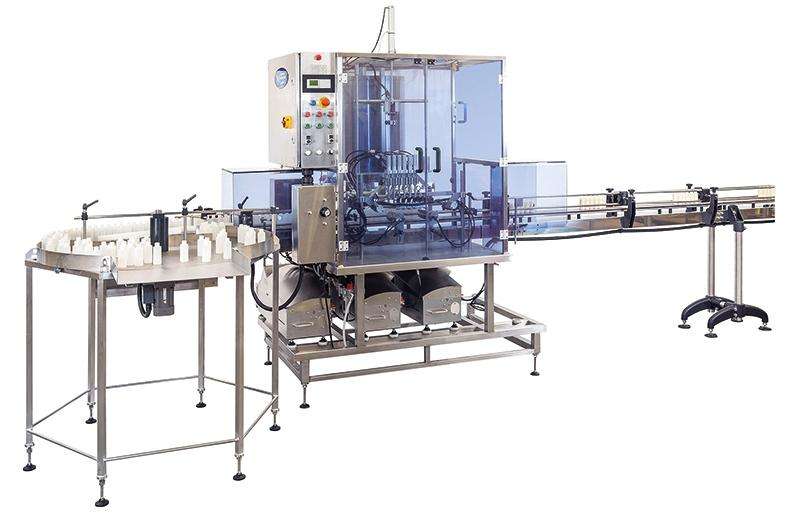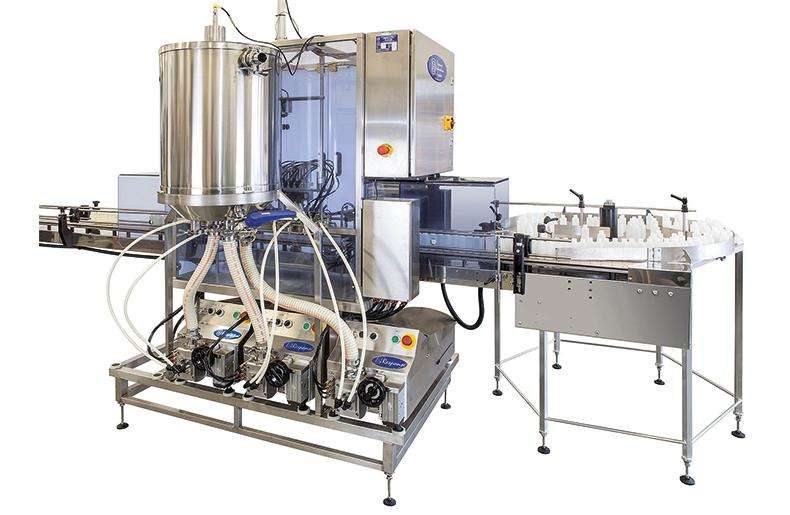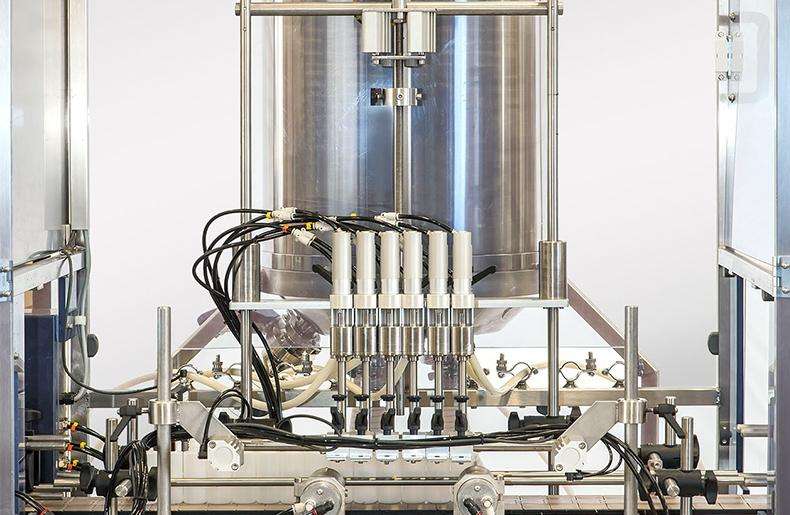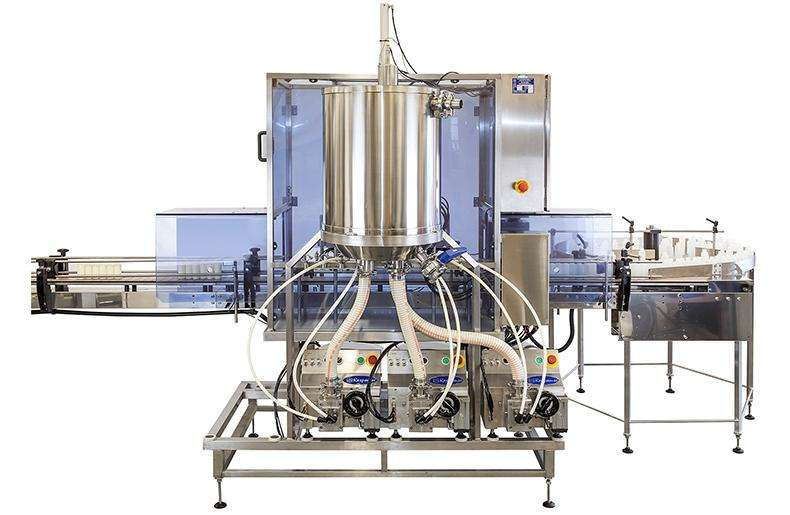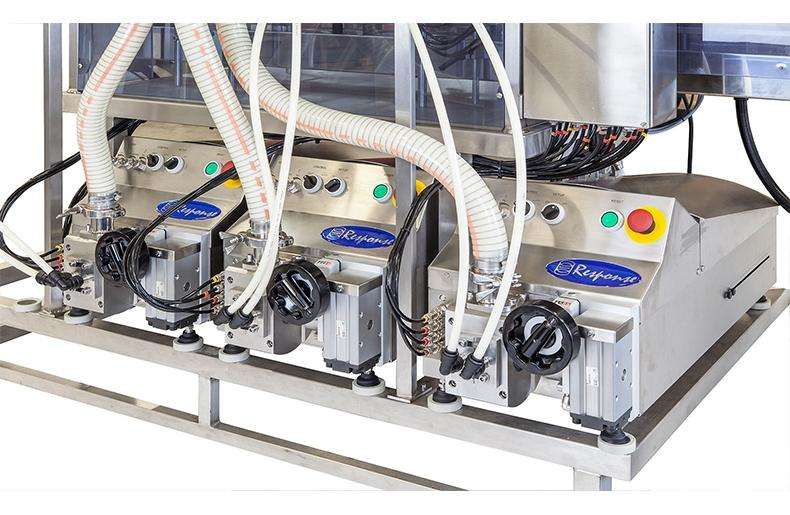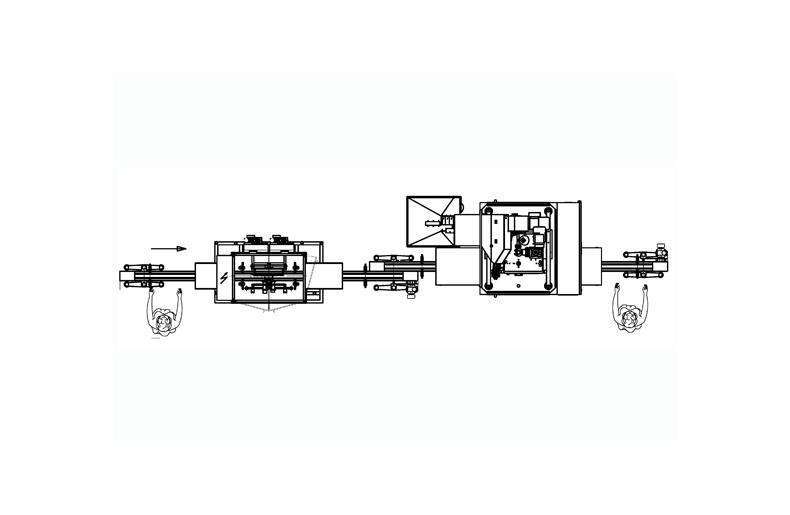 NEED MORE INFORMATION?
Please get in contact with us by filling out the quick enquiry form on this page, and we will get back to you with the information you need.
The Adelphi Response Automation Base enables the user to automate up to four Response Benchtop filling machines (see Related Products below) without compromising production flexibility.  It features diving nozzles over a conveyor with gating, neck location and PLC control.
The Response liquid filling machines can be taken away at any time and used as stand-alone, semi-automatic filling machines that can fill chutney and thick paste as easily as it can liquids of very low viscocity. This system therefore provides great production flexibility: an highly adaptable automatic 8-head (up to 100ml fill) filler, or up to four independent semi-automatic bench top filling machines within just 30 minutes.
Features & Options:
• Variable speed conveyor with adjustable guides, rails, and delrin slats
• Logic controls for gating and sensing systems and up to four Response fillers
• Neck location system
• Pneumatic cut-off nozzles to ensure a clean fill with no dripping
• 'Rise while fill' or 'bottom up fill' of container; into neck or fixed nozzle fill system
• Fully interlocked guarding around operating area
• Reinforced PVC suction hoses to connect to Response fillers
• Frame mounted hopper or tank with up to four triclover outlets and manifold
• Custom built vessel with heated jacket
• Fully integrated and automated capping machine
• Other bespoke additions depending on your requirements
IN NEED OF SERVICING OR SPARE PARTS?
Get in contact with our Aftersales Team by filling out the enquiry form on this page.