Reduces Waste, Increases Profitability
Quick-Strip Design Minimises Downtime
Delivery Within Days
Product Specification:
Fast filling, up to 40 containers per minute.
Fills bottles, jars, tubes, vials, syringes, tubs, pots and more.
Exceptional accuracy of up to ±0.25% reduces waste.
316L stainless steel / PTFE pharma and food quality compliant contact parts.
Fill volumes from 3ml to 1L.
Fully strip for cleaning in as little as 3 minutes.
Choose from one or two filling heads.
Versatile; interchangeable nozzles available for different products, including liquids, oils, gels, creams, pastes and thick products with particulates.
Can be configured for use in
ATEX Zone 1 Category IIB 2G c T4 (135C).
See our ATEX Response Benchtop Filler for more details.

Increase production from semi to fully automatic, for a fraction of the cost:
The Response Benchtop Filler can be incorporated into Adelphi's Response Monobloc Filler/Capper, or up to four Benchtop Fillers can be incorporated into the Response Automation Base – your initial investment is never obsolete.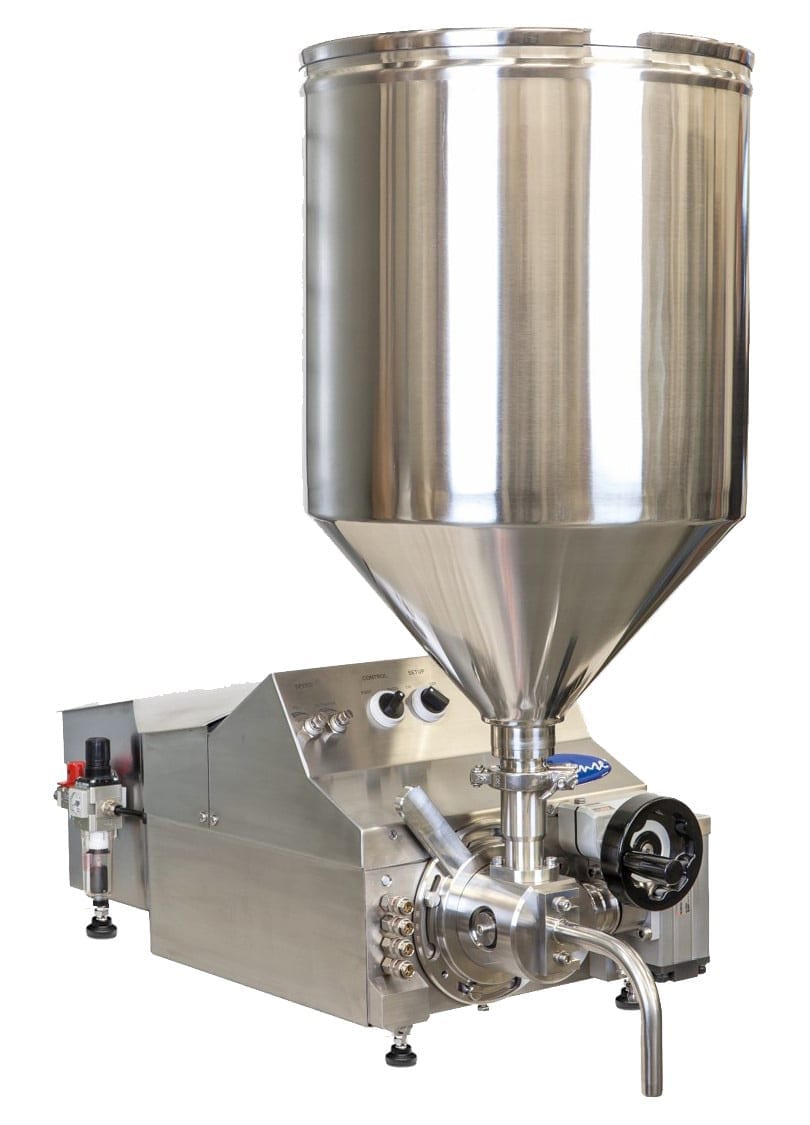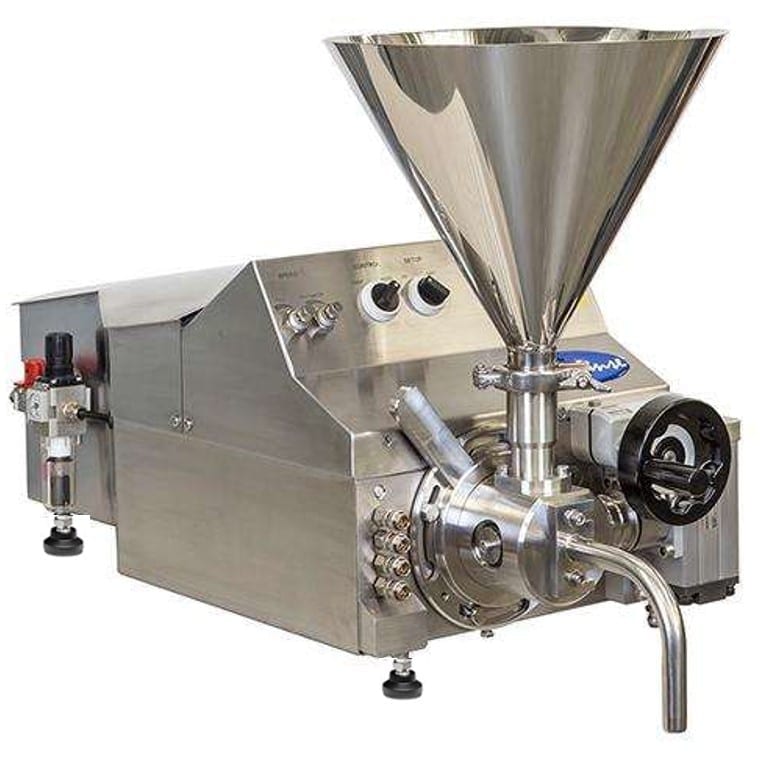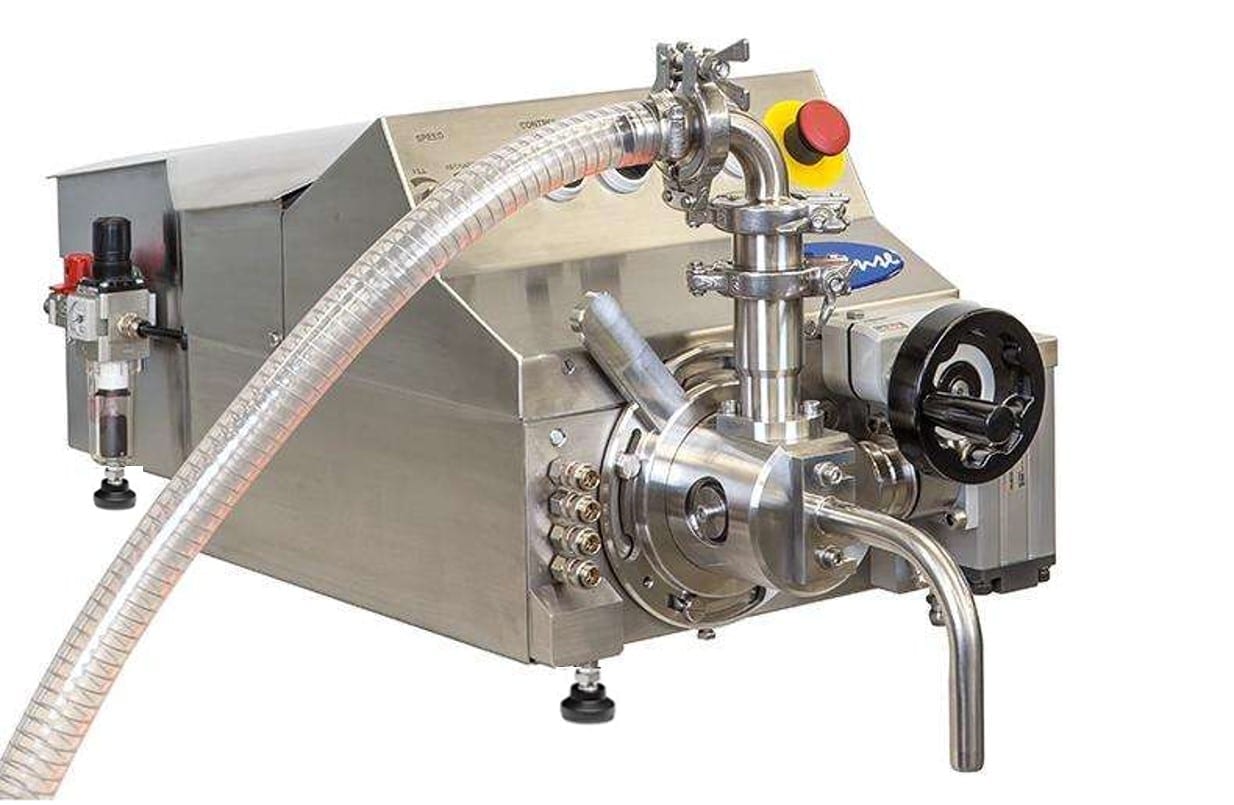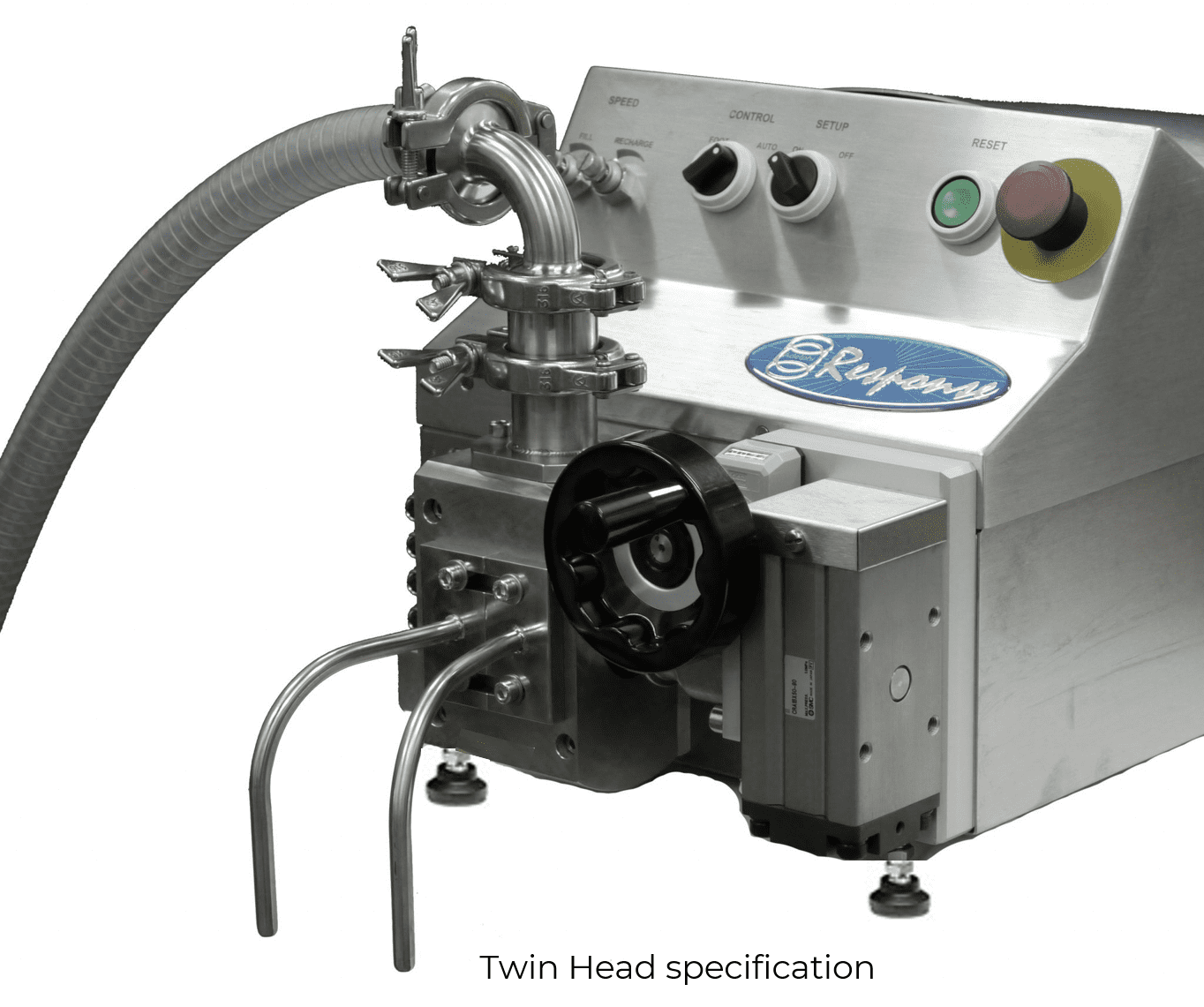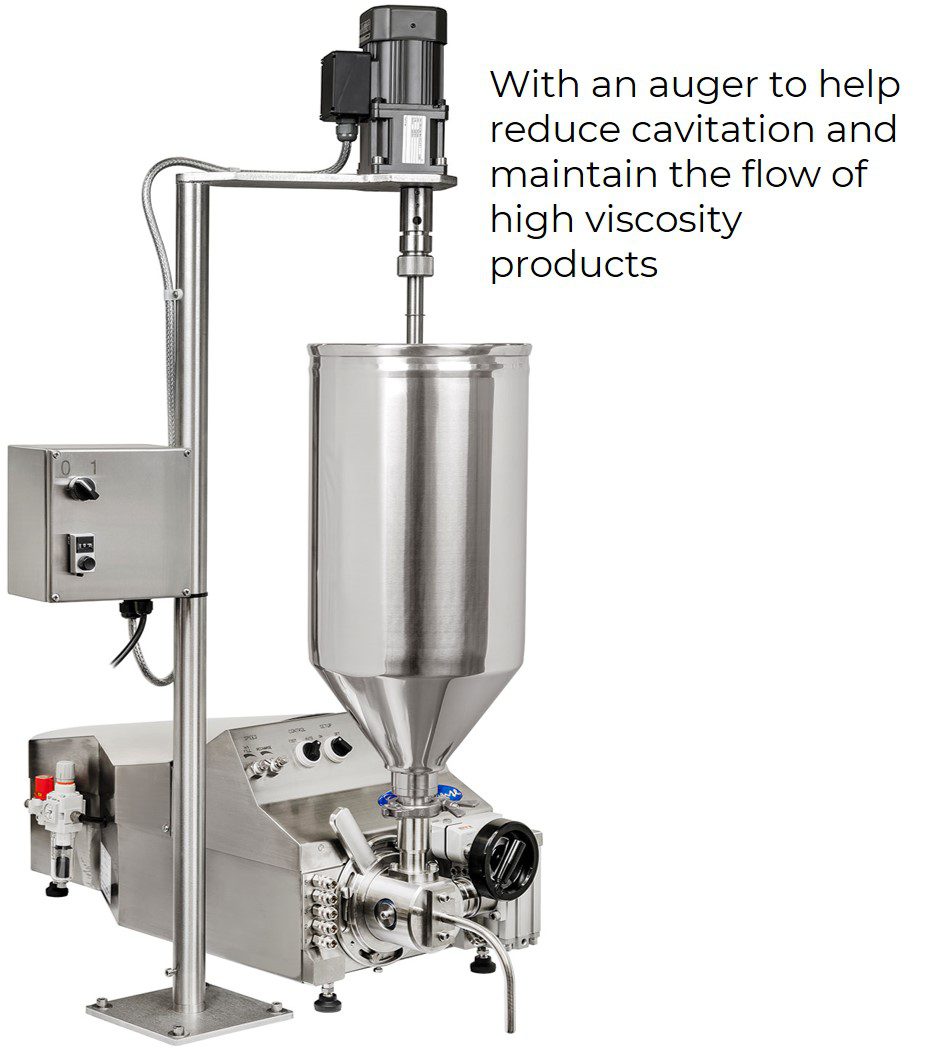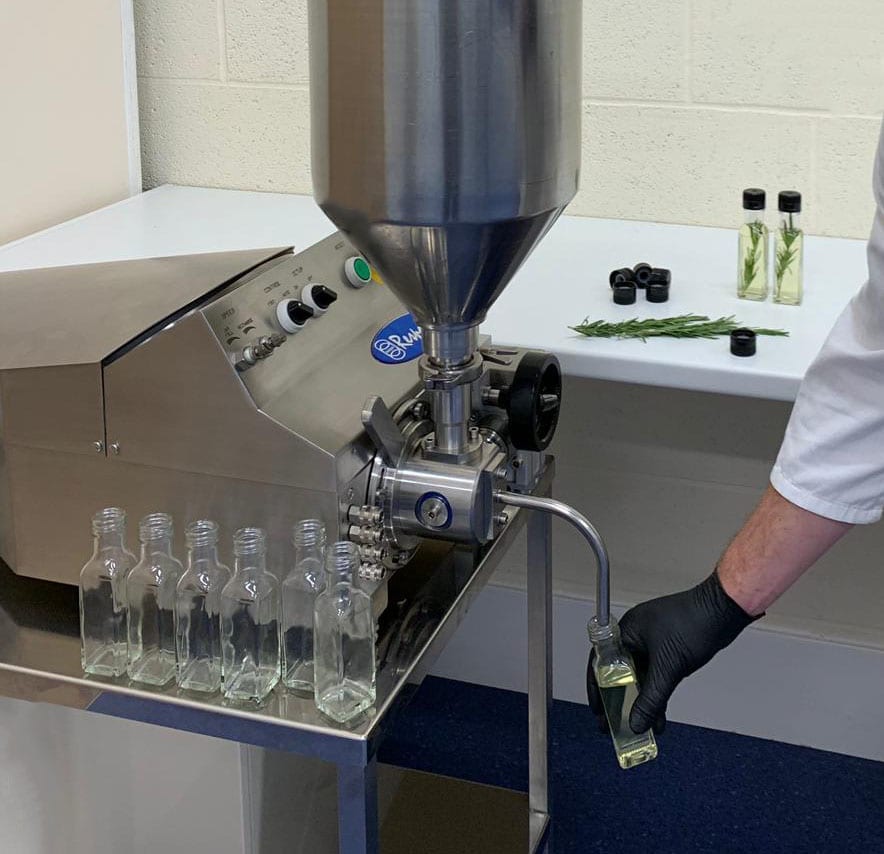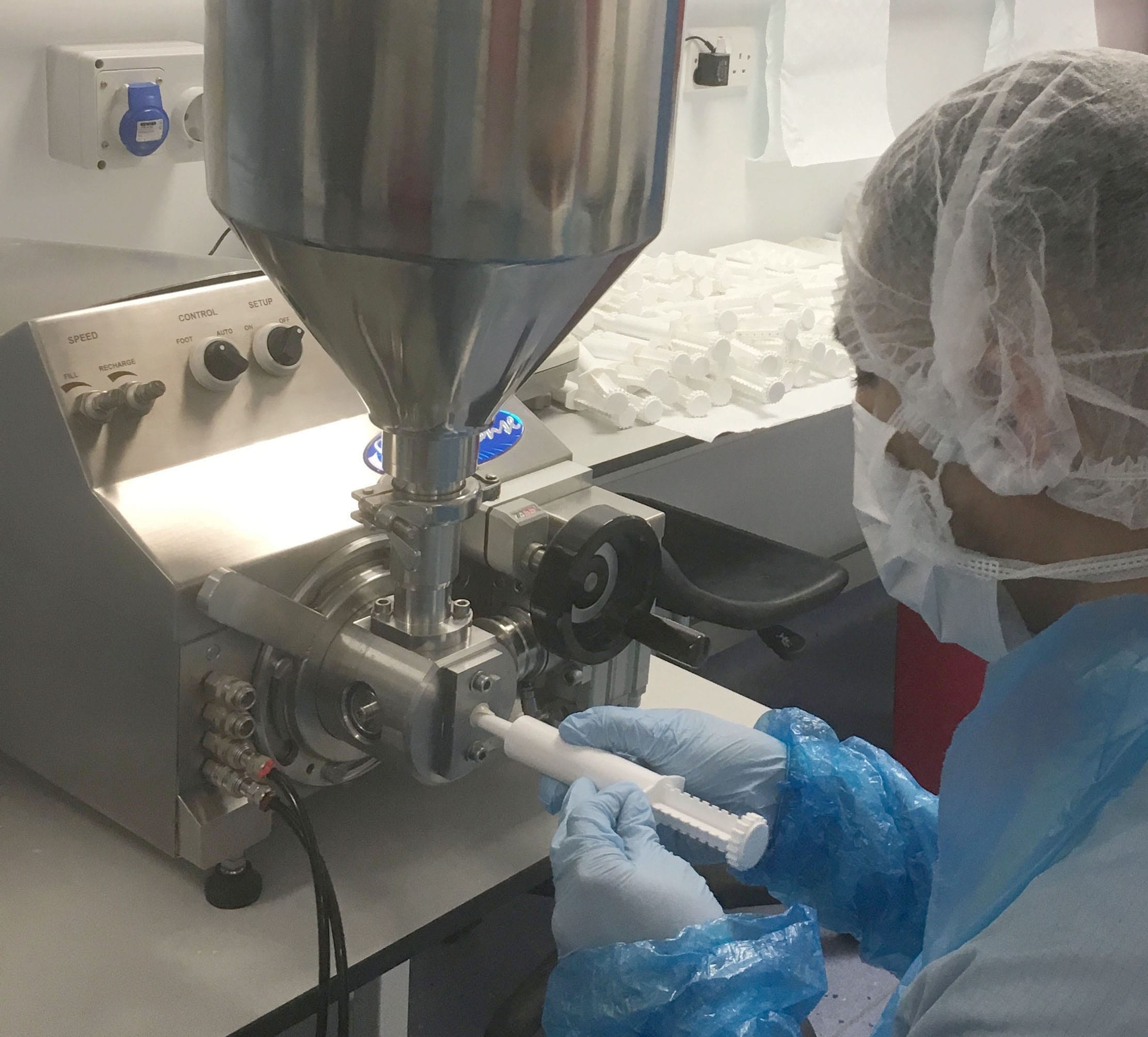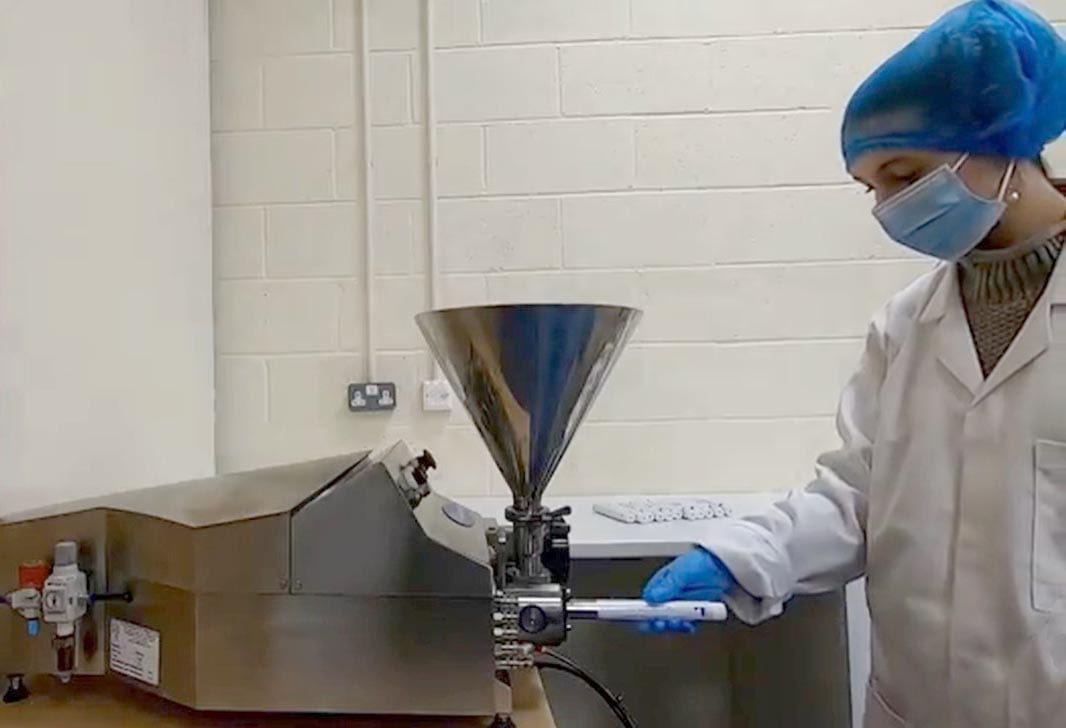 Zero EU Import Duty. Available from Stock
(subject to availability)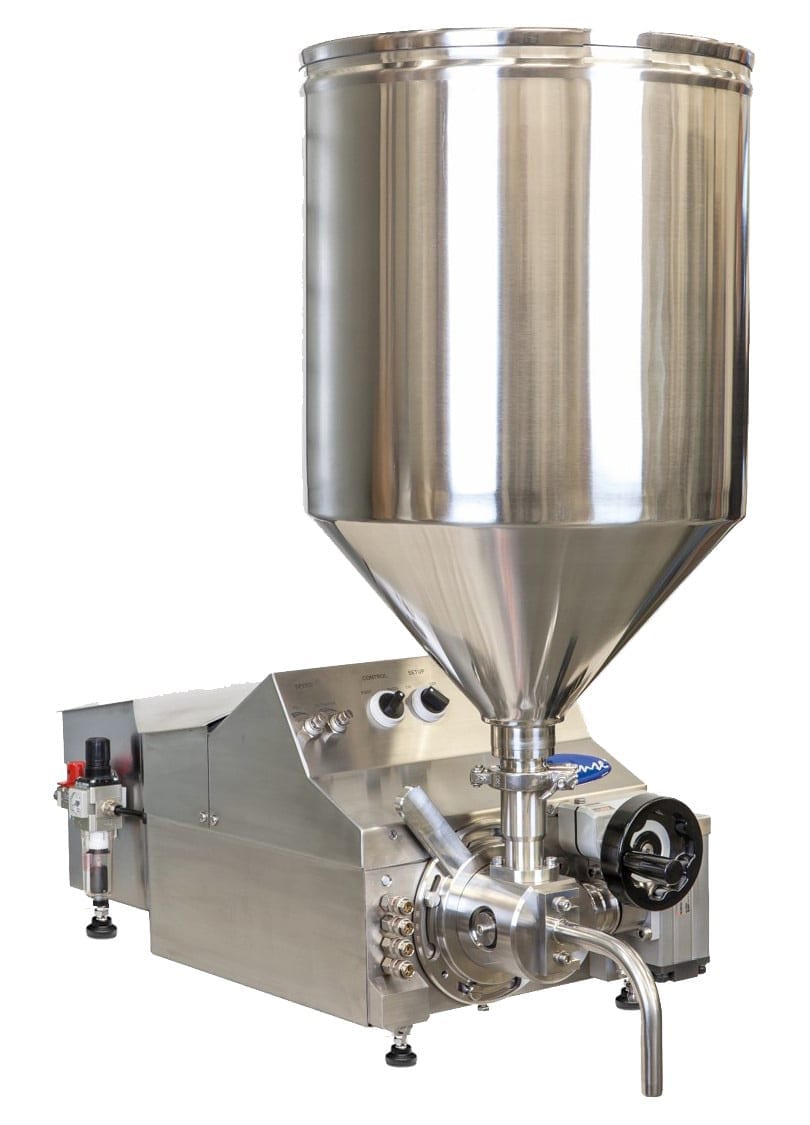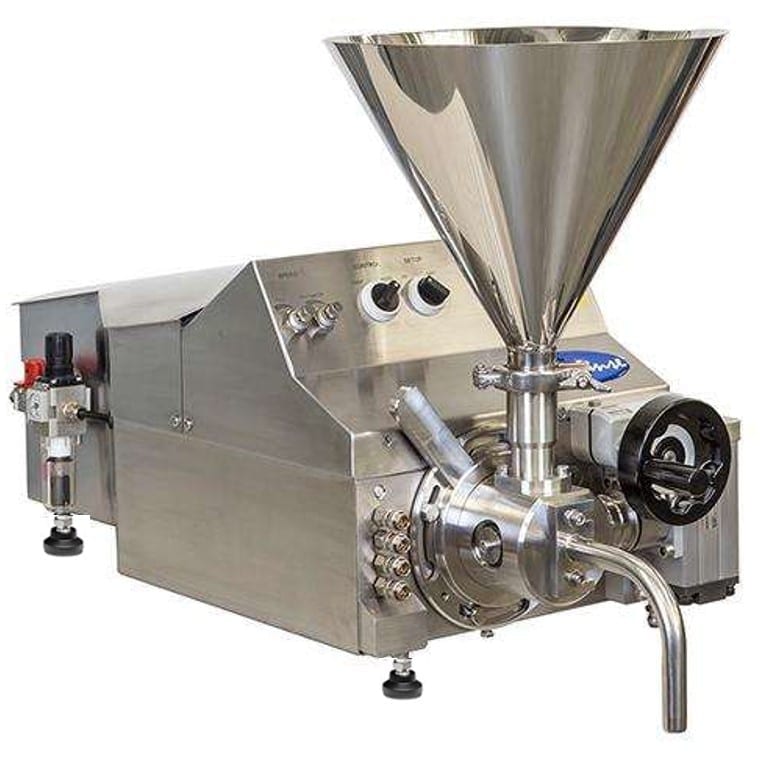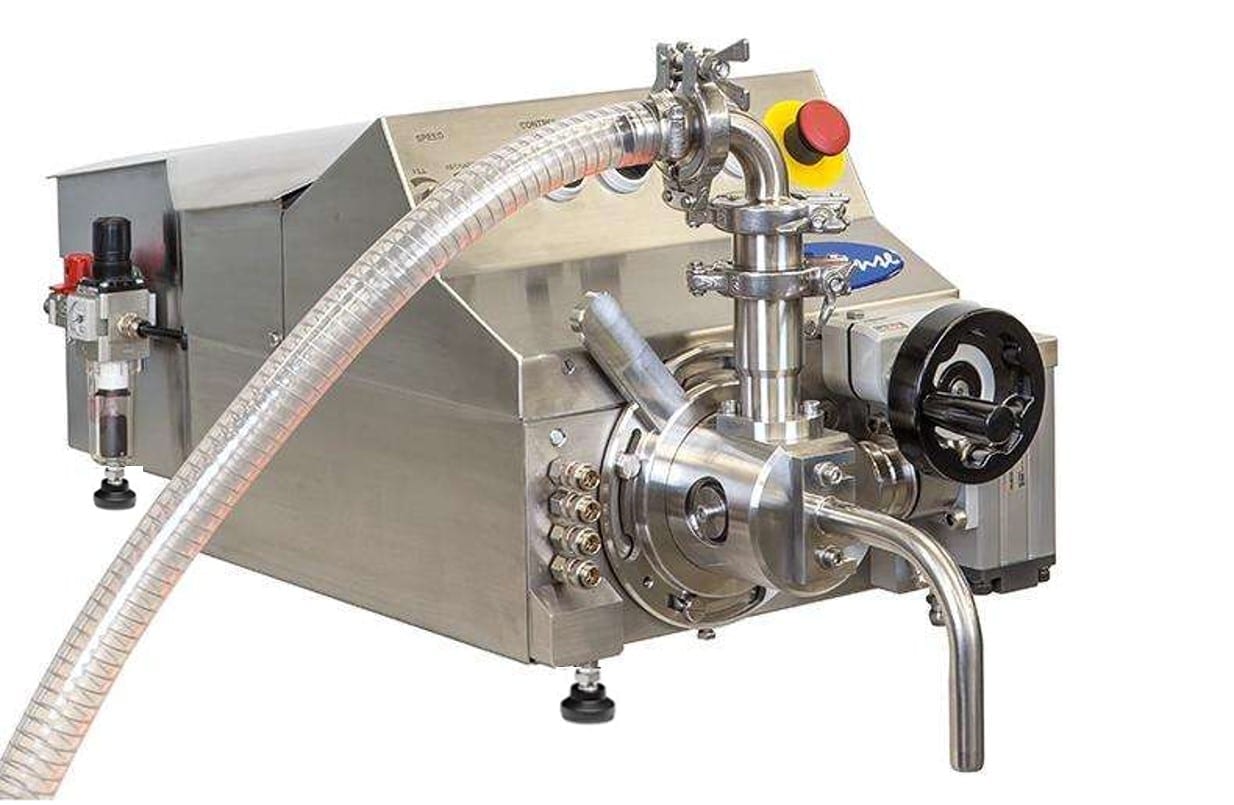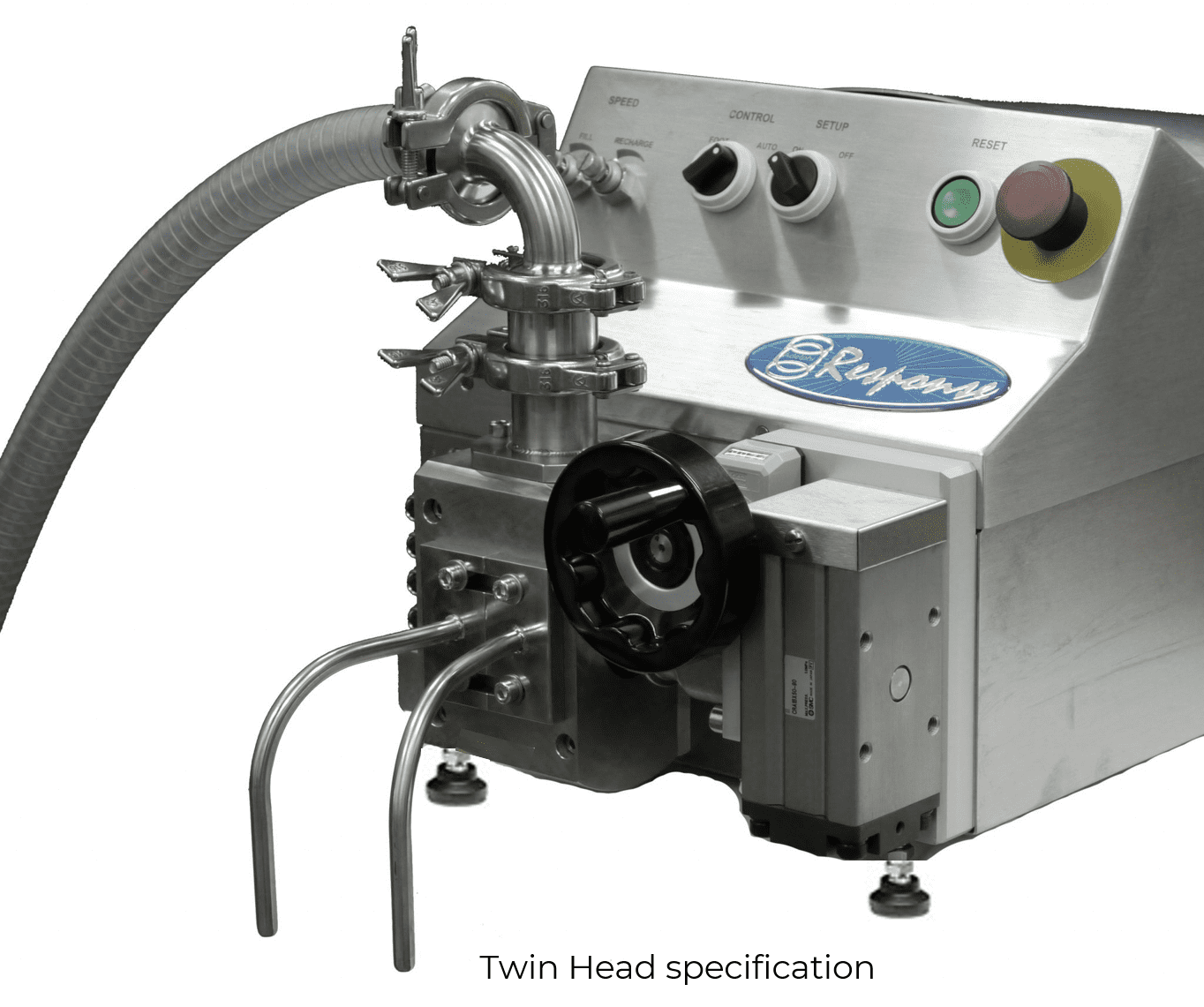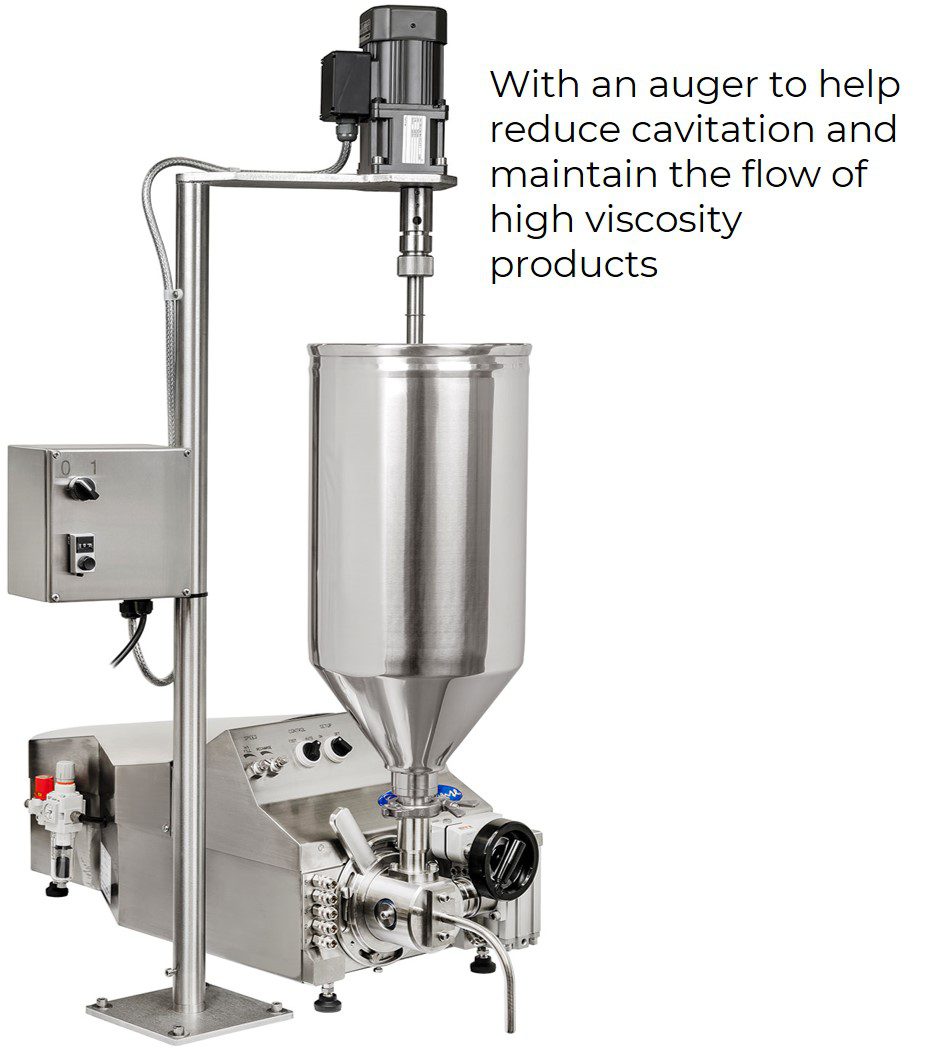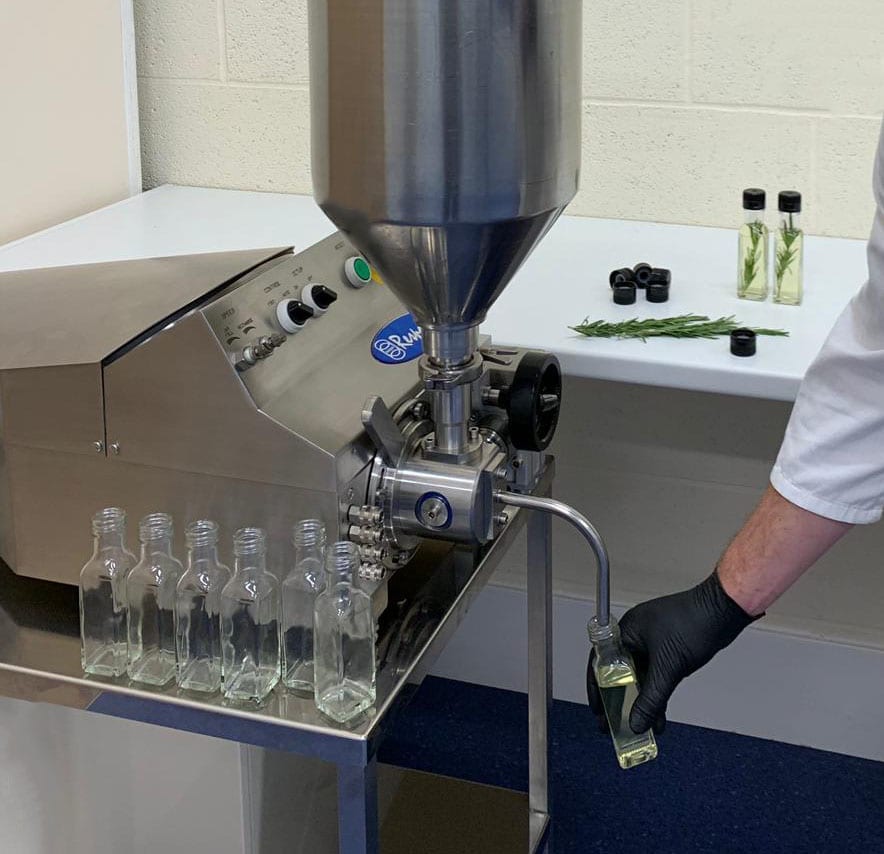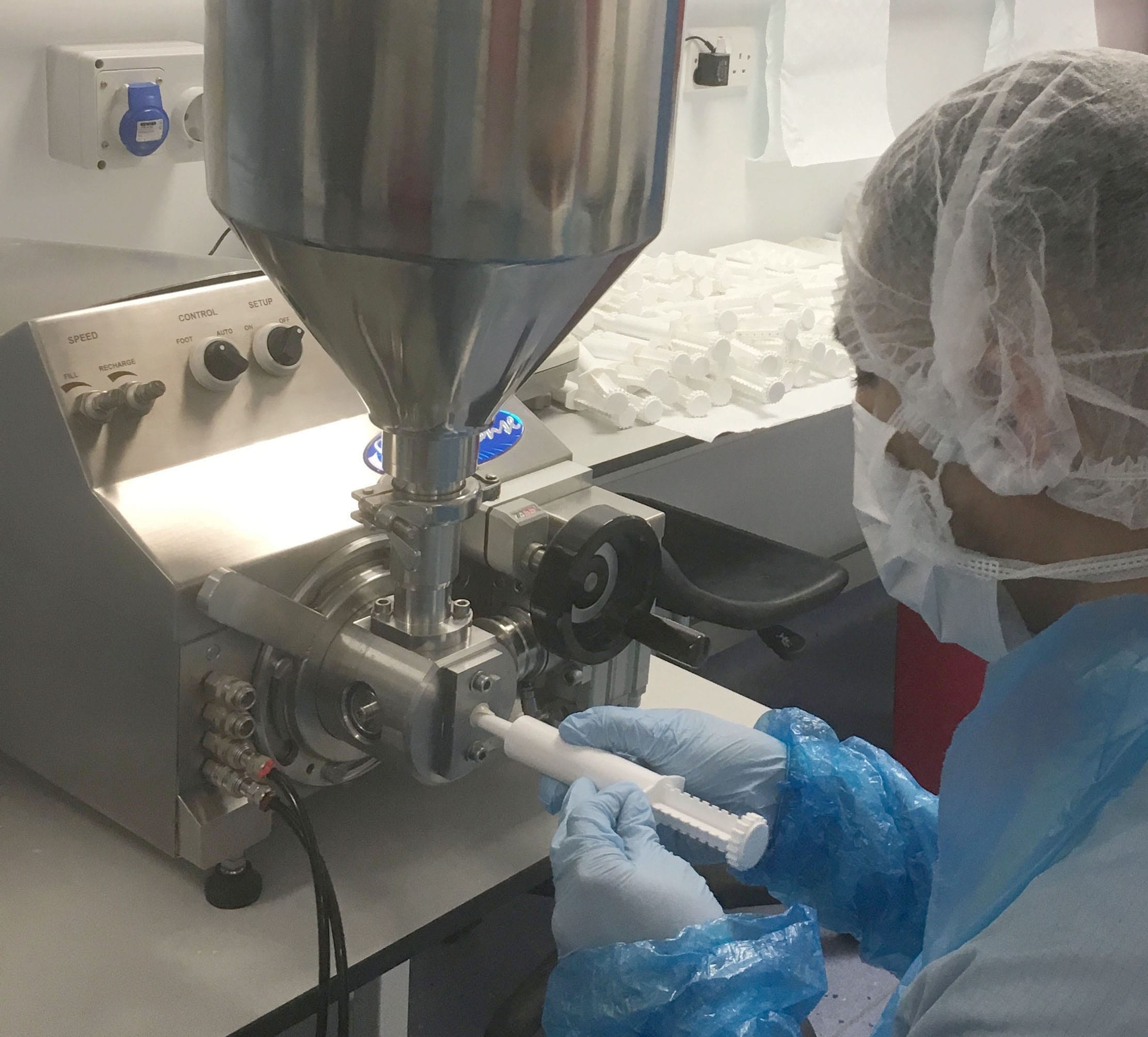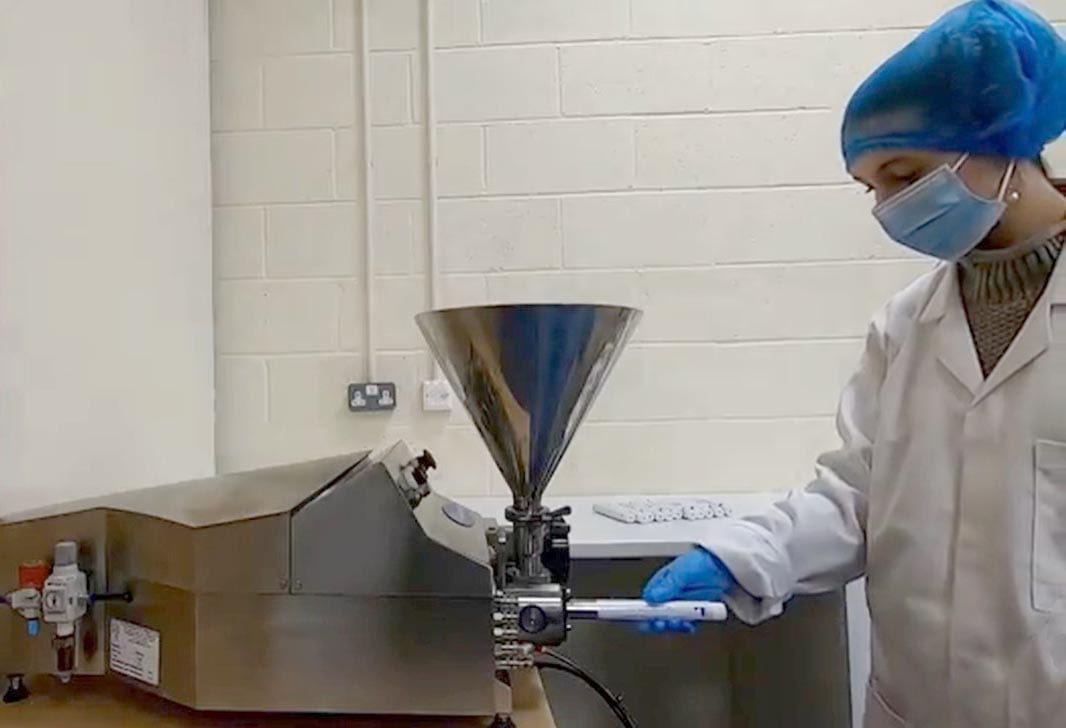 Contact us about this product
Browse Other Types of Products
Benchtop Filling Machine
Are you currently manual filling your containers? Filling by hand can only offer an average accuracy of ±10% meaning you could be giving away as much as 100 tubes of product out of 1,000 units! We can help resolve this issue with the Response Benchtop Filler by guaranteeing an exceptional filling accuracy of up to ± 0.25%, significantly reducing waste and improving profitability.
What is a Benchtop Filling Machine?
A benchtop liquid filling machine is a smaller machine, which sits on your workbench. Adelphi understands that small production spaces can cause a problem for some customers when wanting to automate processes, that's why our Response Benchtop Fillers have a small footprint of just 340 x 840 x 343mm to conveniently sit on a small table.
Here's 3 reasons why the Response Tube Filler is trusted by manufacturers around the globe:
Time-efficient and fast filling allows an average of 30 containers to be filled per minute, potentially producing up to 14,400 containers in an 8-hour shift.
We understand that not all customers have the space for a large machine, which is why we have designed the Response Benchtop Tube Filler to be space-efficient enough to conveniently fit on a small table. Optional mobile frames to wheel around the machine if needed in other areas
All Response Benchtop Tube Fillers are fitted with 316L pharmaceutical grade stainless steel wetted parts. These exceptionally hygienic parts adhere to FDA regulations for guaranteed international pharma-quality compliance. Risk of contamination is also reduced by reducing manual processes as the product comes into contact with fewer people
Benchtop Syringe Filling Machine
For some customers, such as those in the veterinary products industry, one size does not fit all. That's why we have adapted our Response Benchtop Filler to allow for use as a benchtop syringe filling machine.
When supplying Adelphi's Response Benchtop Filler, Adelphi's design team created a special filling nozzle attachment for this customer, to help fill their equine cream product into syringe containers.
To meet the customer's strict hygiene requirements, all contact parts are manufactured in 316L pharmaceutical grade stainless steel, PTFE and Viton, and an all-stainless monocoque construction, with curved and sloping surfaces meets GMP regulations. Clean, lubricant- free pneumatics, Tri-Clover hopper connections, and a quick-strip design combine to ease cleaning.
Other 'Adelphi aspects' include servicing options to fit with individual's production downtime, and fast lead times for new machinery, which means that you can be responsive to your company's production needs as they develop and grow.
Benchtop Liquid Filling Machine
The High-Accuracy Response Benchtop Filler at a glance:
Industry-leading accuracy of +/-0.25% (compared to the industry average of just +/-1%) reduces waste and improves the reliability of your filling
Fast filling, 20-40 bottles per minute; producing an average of 15,000 containers per 8 hour shift
Fill volumes from 3ml to 1L
Fully strip for cleaning in as little as 3 minutes, to minimise production downtime in between filling different products and containers
Versatile, to fill your complete product range; interchangeable nozzles for different product viscosities, including essential oils, reed diffusers, candles and more
Browse our customer case studies to find out how our customers benefit.
Adelphi Benchtop Filling Machine
If you would like to receive more information, request a quotation, or get some production advice from an industry expert, contact us using the form below.