Services
---
Special Requests & Bespoke Development
If you have an unusual requirement and can't find a standard solution, then perhaps Adelphi can help. With our team of experienced Designers and Engineers, coupled with our network of specialist suppliers and in-house Welders, Fitters and Software Developers, we are able to custom develop and manufacture a solution that perfectly meets your individual requirements.
We pride ourselves on providing machinery options for every client's budget, with our trademark attitude of excellence that extends across our full range of products and beyond. Each customer requirement is individual, and at Adelphi they are treated as such. Perhaps you have an unusually shaped bottle or cap, a differently sized container to what you've read about on our product pages, or are short on space in your premises. Whatever the challenge, don't hesitate to get in touch to discuss your requirements.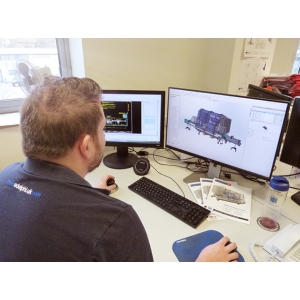 At Pharma Hygiene Products (an Adelphi Group company), adapting one of our standard products often provides a cost-effective way of achieving a bespoke result without the bespoke price tag, with customisation options including Graduations, Etching, Mobile Frames, Valves, Bibs, Hose Connectors, Seals, Handles, Clamps, Skirtbands, Spouts and more. Read more about our modification options here >>>
Alternatively, our skilled technical team are happy to discuss a unique solution, created to fulfil your precise specification. To browse previous examples of our customised process equipment, please click here >>>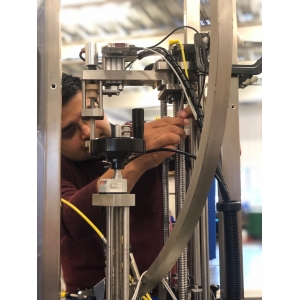 Case study: Nelsons Spatone
In 2010, Nelsons contacted Adelphi Coldstream (now Pharma Hygiene Products) for assistance with creating a custom mixing and storage tank for their range of iron rich liquid food supplement sachets. Seven years later, Nelsons approached Adelphi again for the supply of a second bespoke tank, required due to their increase in production. This was successfully installed in North Wales in early September 2017. You can read further on how we assisted Nelsons with their custom requirements here >>>
To enquire about a bespoke machine from Adelphi, or piece of process equipment from Pharma Hygiene Products, please contact us using the 'find out more' form on this page (left).