News Blog
Keep up to date with the latest news, insights and features from the Adelphi Group of Companies
Single-use plastics
July 23, 2018
[:en]Single-use plastics are becoming a focus for the worldwide growing resentment of plastic waste.
Doug Woodring from the Ocean Recovery Alliance wrote recently that "switching to alternatives might not save the world, but the useage of single-use plastics sends a message to customers that a brand is not on top of an issue of growing global importance".
Nina Goodrich described for Packaging Digest last week how "straws are emblematic of our single-use addiction because they are rarely necessary and tossed in a matter of minutes". However, she enthuses that "recent moves by Starbucks, McDonald's and others to eliminate straws provides momentum to address the single-use challenge".
We may not use straws, but at Adelphi we can provide a solution to at least one plastics problem. We supply a range of high quality stainless steel process equipment, which includes mixing vessels, buckets, scoops and jugs, to industries such as food and beverage, e-liquids, cosmetics, pharmacy and laboratory. Our equipment is designed with longevity in mind, and is manufactured from industrial grade 304 or 316 grade stainless steel. Containers are pit and crevice free to avoid bug-traps, and are shaped for easy cleaning and re-using. We are working to promote the sustainable and eco-friendly nature of re-usable stainless steel, as an alternative to disposable materials.
We are also consciously working to reduce our own in-house use of plastics by making little everyday changes, such as exchanging plastic for paper cups in all of our water coolers on site.
At Adelphi we are extremely proud of our products and facilities, and take our environmental responsibilities extremely seriously. To find out more about our range of stainless steel process equipment, please don't hesitate to contact us on +44 (0)1444 472300, or email sales@adelphi.uk.com.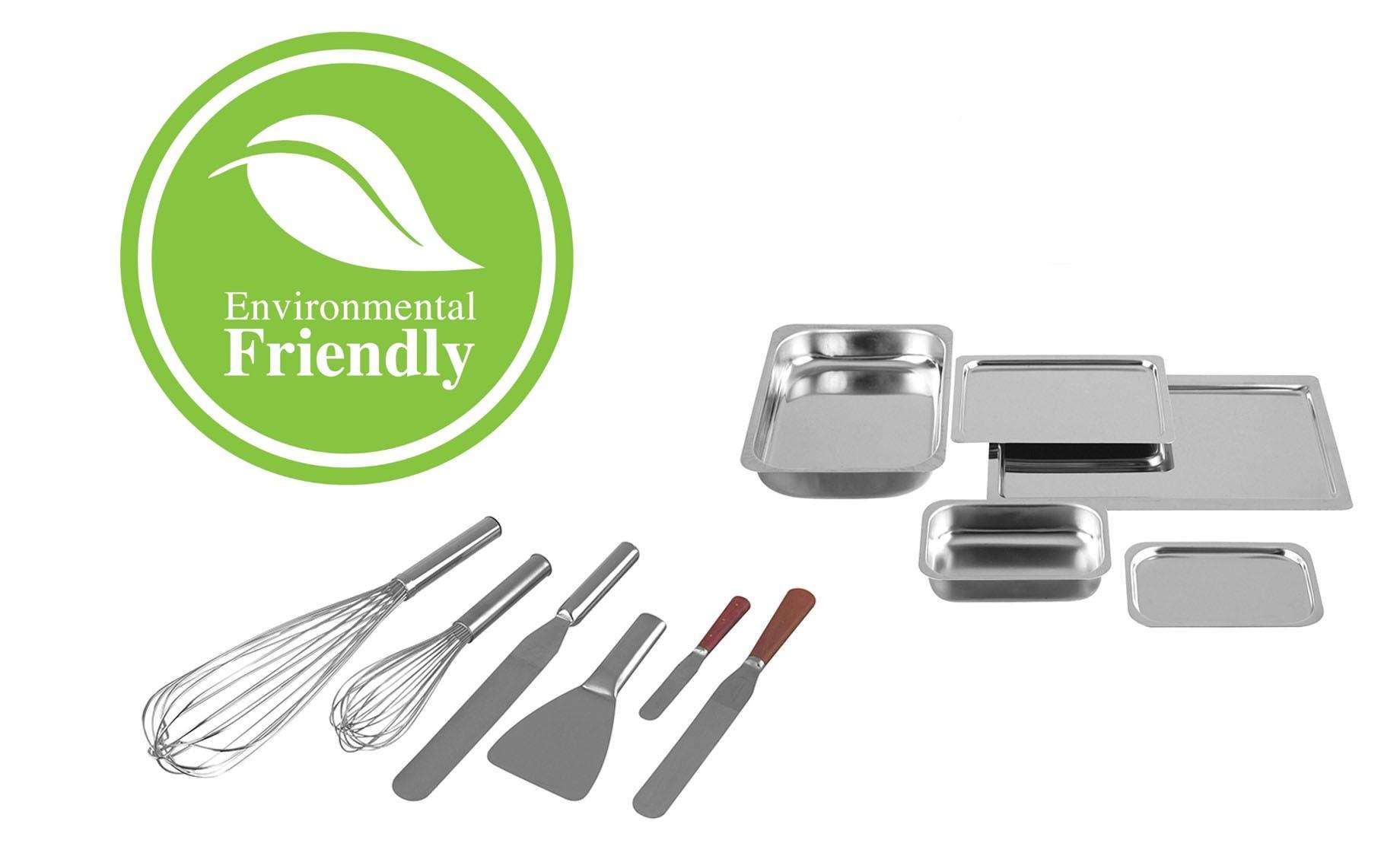 [:]