News Blog
Keep up to date with the latest news, insights and features from the Adelphi Group of Companies
Product Focus: Capping and Sealing
July 24, 2018
[:en]Speed, efficiency, accuracy, reliability
This month's edition of Packaging Gazette described how "defective closures negatively impact customer experience, and can have an adverse effect on shelf life and product stability". At Adelphi we are proud to offer reassurance against these concerns, with our reliable and high quality cappers, cap tighteners, capping stations, cap presses, crimpers, induction sealers and more.
We can help improve accuracy for products with:
Screw caps
Press on caps
Tamper-proof caps
Aerosol overcaps
Inserts
Our cappers are suitable for a wide range of products and industries, including; pharmaceutical, healthcare, laboratory and research, cosmetics, food and beverage, household products, agrochemical, e-liquids and vaping, lube oil and more.
From fledgling companies, laboratories or small batch production facilities to our pneumatic capping machine which caps up to a rate of 55 per minute, Adelphi has a product to help businesses of every size.
Adelphi Masterfil's Mastercap Indexing Capper is a fully automated single head capper, suitable for medium to large batch production environments. It features 'missing cap' and 'no foil' detection systems which ensure fewer rejects than our competitors. We are extremely proud of the consistency of our cappers' performance, and, flying the flag for UK manufacturing, we provide prompt, reliable and cost-effective after-sale machine care (which can be harder to come by if purchasing internationally).
Adelphi are also proud to offer the widely respected Enercon Induction Sealer, designed to stop leaks, enhance shelf life, provide tamper evidence and preserve freshness. Adelphi regularly integrates Enercon induction sealing machines into turnkey packaging lines that we supply; we are familiar with the technology and able to offer spares and servicing backup all around the world.
Conversely, we can also supply de-capping tongs and pliers, if your needs are more in this area!
For more information or if you would like to discuss your capping and sealing needs in more detail, please don't hesitate to call us on +44 (0) 1444 472300, or email sales@adelphi.uk.com.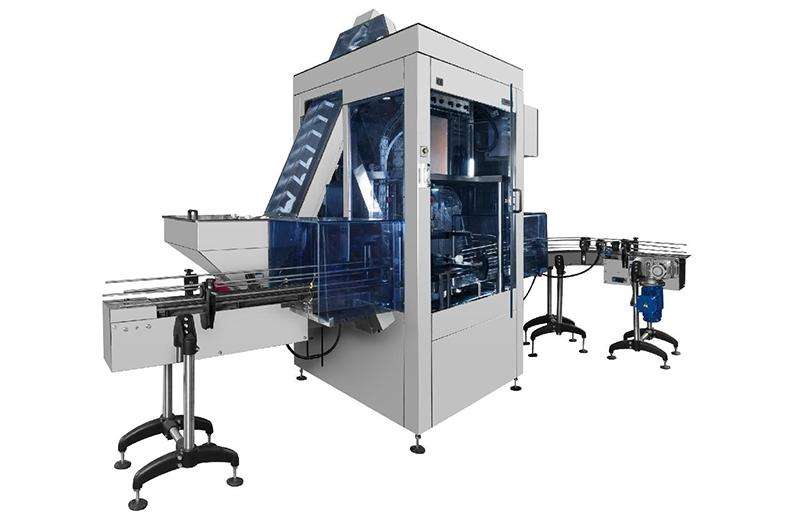 [:]