News Blog
Keep up to date with the latest news, insights and features from the Adelphi Group of Companies
Traceability Matters
August 29, 2018
[:en]"Across the globe, more than 40 countries are working on or have already enacted track and trace laws aimed at securing the pharmaceutical products supply chain and providing a higher level of quality control", writes Paulo Landriani for this month's European Pharmaceutical Manufacturer magazine.
"Simultaneously", he notes, "there is growing demand for small, easy-to-implement solutions from manufacturers".
At Adelphi and Pharma Hygiene Products Ltd, we have pharmaceutical traceability concerns and regulations at the forefront of our company ethos. Our staff are highly knowledgeable with regards to the strict rules that pharmaceutical manufacturers must adhere to, and GMP standards. Our mixing and storage vessels and stainless steel containers can all be supplied in 316L pharmaceutical grade stainless steel, and the same applies to the product contact parts on our machinery. All our products are all designed and manufactured with hygiene in mind. Our stainless steel containers are pit and crevice free to avoid bug traps, and are always manufactured from materials that take all FDA regulations into consideration.
With the use of our simple but effective X-ray analyser, we can provide full traceability on our material accompanied with the relevant certification.
At Adelphi and Pharma Hygiene Products Ltd, we are exceptionally proud of our products and processes, and are always pleased to welcome customers and contacts to the site for tours. If you would like to check out what Adelphi has to offer, please don't hesitate to call us on +44 (0) 1444 472300, or email info@adelphi.uk.com.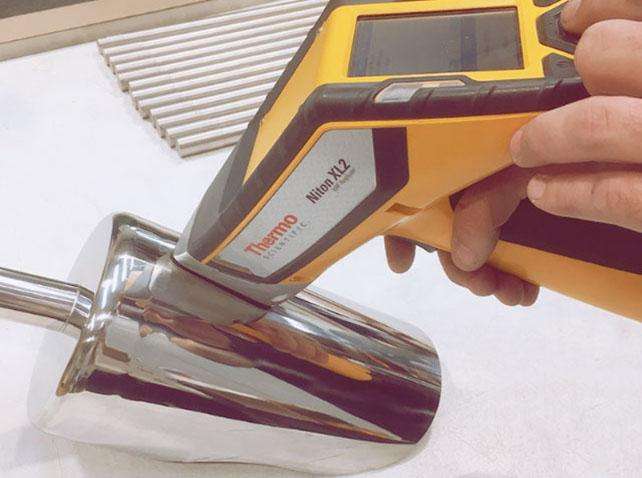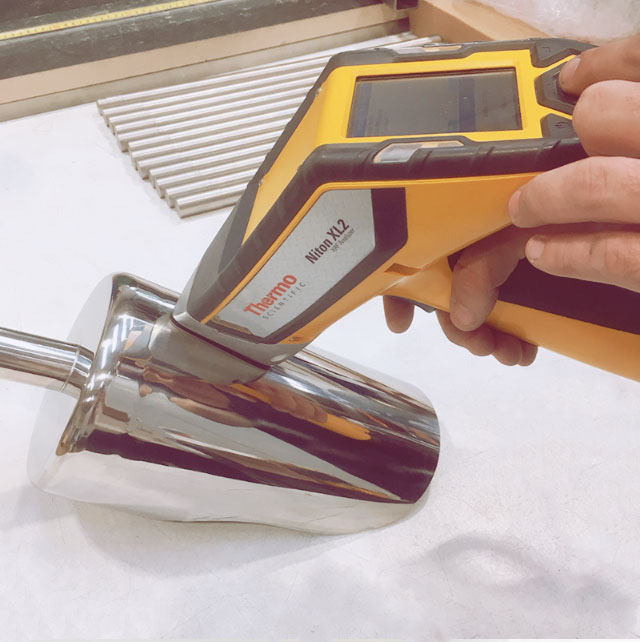 [:]