Chat with us!
News Blog
Keep up to date with the latest news, insights and features from the Adelphi Group of Companies
Supporting Jeans for Genes Day
September 21, 2018
[:en]Jeans for Genes (Registered Charity Number 1141583) raise funds to support children affected by genetic disorders. There are around 6,000 genetic disorders, and they estimated that 1 in 25 children are affected by a genetic disorder. 30,000 babies and children are newly diagnosed in the UK each year, some of which are apparent at birth, while others are diagnosed at different stages throughout childhood and into adolescence. The associated health problems mean that genetic disorders are the biggest cause of death of children aged 14 years and under.
Adelphi are proud to be getting involved with such a fantastic cause – staff are dressing up and bringing in donations on Jeans for Genes Day, Friday 21st September.
#WearJeansChangeLives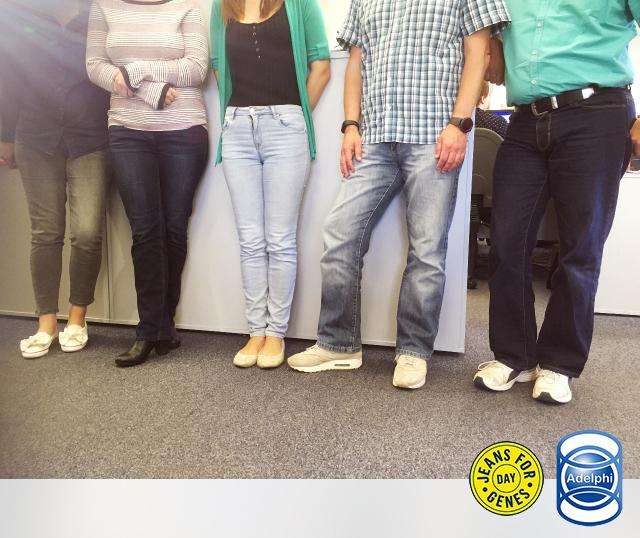 [:]