News Blog
Keep up to date with the latest news, insights and features from the Adelphi Group of Companies
Adelphi Masterfil launching new System F-600 at PPMA Show
September 21, 2018
[:en]The 2018 PPMA Show will see the launch of the new System F-600 machine, a robust, modular filling system that delivers outstanding production flexibility and output, as well as cost-saving efficiency and future-proof scalability. The machine was recently shortlisted for the PPMA Innovative Process & Packaging Machinery award.
The key features are:
High level of flexibilty with product viscosities handled (including those up to 500,000 cPs)
All key movements are electronically driven, offering precise control and subsequently, more efficient filling cycles
Quick strip of all wetted parts to facilitate superior hygiene levels
Single acting product cylinders from 100ml up to 5000ml, offering accuracy of up to ±0.15%
Offers production output of up to 50 per minute
Compact frame 1000mm x 800mm x 1400mm
A semi-automatic System F-600 can be cost-effectively upgraded with additional filling heads, and automated by fitting a conveyor and additional safety guarding.
Adelphi can meet your needs precisely thanks to our in-house design, engineering and production facilities. Please let us know if you have a project you wish to discuss and we will arrange a discussion with one of our engineers: contact sales@adelphi.uk.com or call +44 (0)1444 472300 for more information. We hope to see you at the show, visit us on stand H12.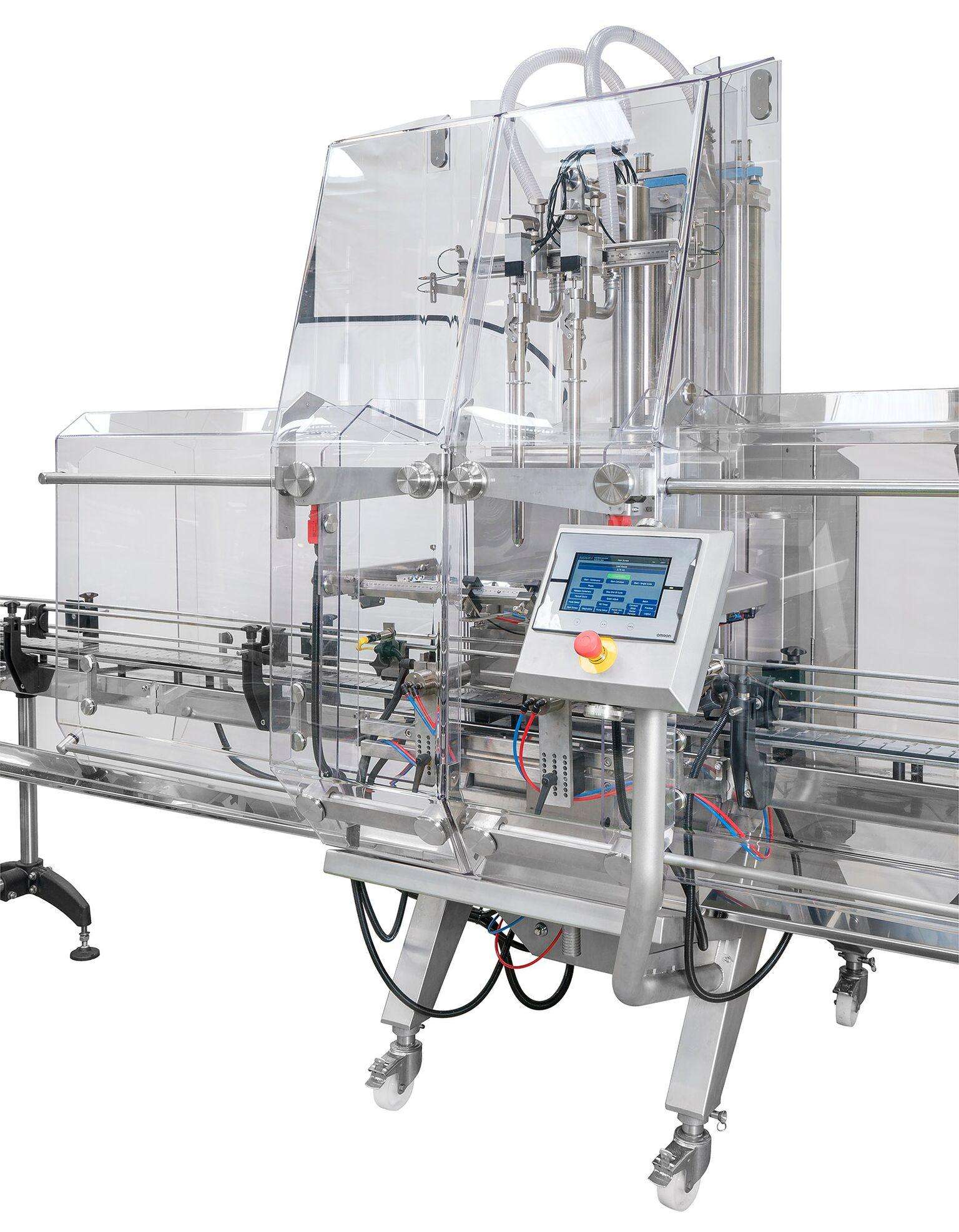 [:]