News Blog
Keep up to date with the latest news, insights and features from the Adelphi Group of Companies
Innovation at our heart
September 25, 2018
[:en]"Innovation is now being considered integral to the success of a brand", writes Jo Saker for the October 2018 edition of Packaging Gazette. "Brand owners must be prepared to shift with the changing technological and consumer landscape", or face "losing the space they once held in consumers' hearts and minds". It's essential, she says, to "stay true to what your brand stands for, and what matters to your customers".
At Adelphi, we are continually working to design and develop new machinery with our customers' needs at heart. It is a process of one-upmanship against ourselves; constantly striving to improve the speed and quality of the processes we are enabling. Our new System F-600 filler, recently shortlisted for the PPMA Innovative Process & Packaging Machine of the Year award, exemplifies these values.
Design began two years ago, in response to feedback from clients about improvements they wished could be available. The challenges presented by these conversations were to build a filler which:
Reduced cleaning and changeover times
Was more energy efficient
Improved on the industry standard filling accuracy
Improved safety
Reduced costs and waste, and
Improved overall productivity for clients
Completed in January 2018, the F-600 was developed in response to this wish-list; innovative design and forward-thinking mean that those wishes are now reality. This filler represents part of the new cohesive range of innovative machines which Adelphi Masterfil are pleased to bring to the market.
The primary benefits of the System F-600 are lower operating costs, greater standards of hygiene, the ability to quickly and cost effectively increase the capacity of filling lines as demand dictates and increased production output. It offers outstanding and pioneering cleanliness and production flexibility, as well as exceptional cost-saving efficiency.
With an intelligent servo-controlled motor, the volumetric F-600 is capable of handling product viscosities of up to 500,000cps using a patented cylinder valve design, with patent pending for the nozzle. The F-600 also boasts a significantly greater filling accuracy of +/- 0.1-0.15%, compared to the industry standard of +/- 0.25-0.5%, which reduces product waste and improves the rate of return of investment.
We are also pleased to be looking out for our customers' best interests financially; the core functionality of all machines within the System F range were all developed together, providing compatible scalability and upgrade options within the same range.
"Build on, don't disrupt, the values your customers have historically aligned themselves with", advises Jo Saker, and at Adelphi we are making sure we do just that!
To find out more about the System F-600, please don't hesitate to get in contact with Adelphi on +44 (0)1444 472300 or email sales@adelphi.uk.com to find out how we can help.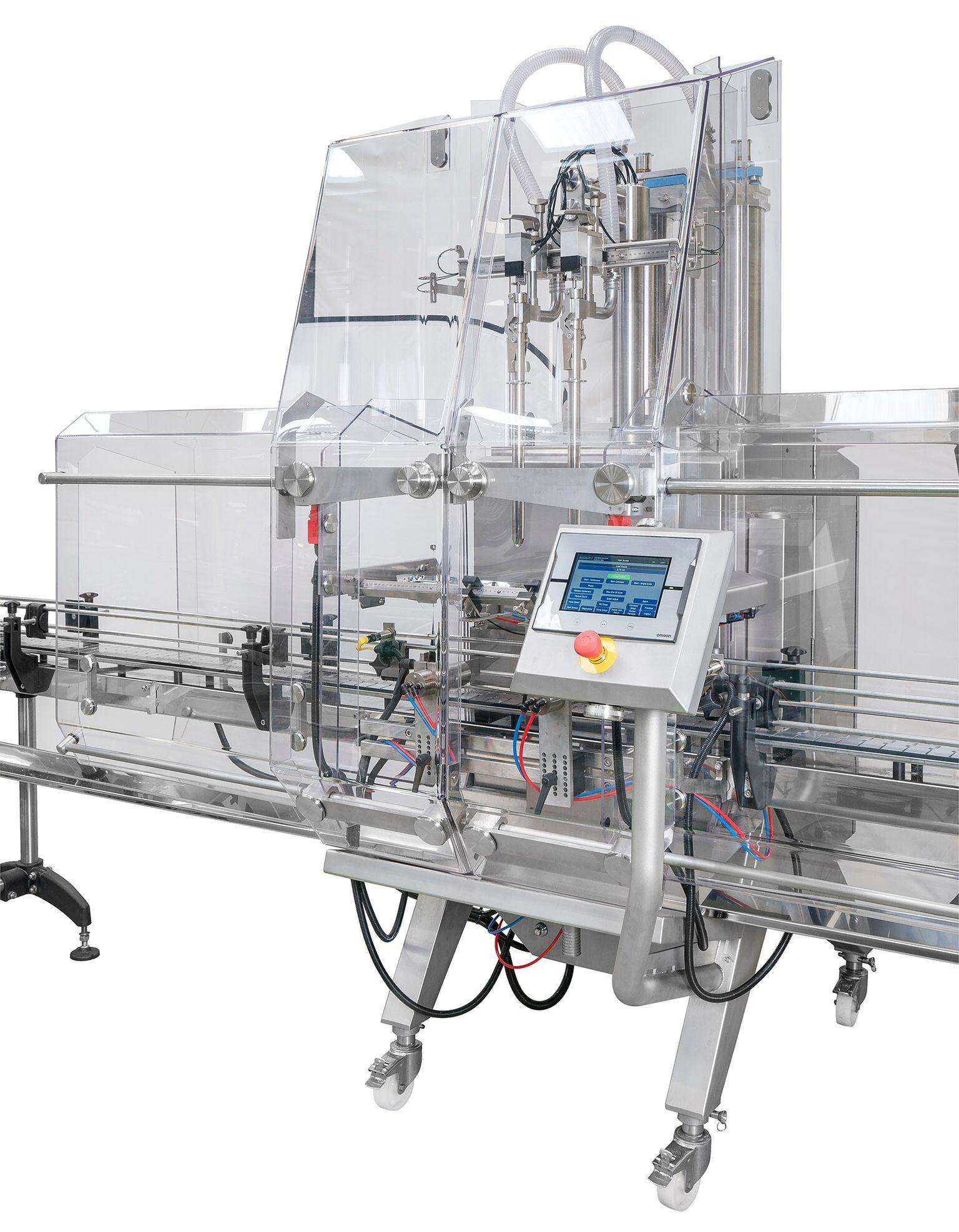 [:]