News Blog
Keep up to date with the latest news, insights and features from the Adelphi Group of Companies
Chairman Stephen Holroyd celebrates 50 years at Adelphi
April 16, 2019
[:en]In the spring of 1969, a lot happened in the UK.
The first test-flight of Concorde took place, the first ever B&Q opened, John Lennon and Yoko Ono got married, and Lulu came joint first in the Eurovision Song Contest.
Also, Stephen Holroyd joined Adelphi.
Stephen has steered the Adelphi Group through phenomenal change and growth during his time at the helm. This has included the formation of Adelphi Tubes in 1970, the purchase of Fluid Equipment Company in 1973, the move to Haywards Heath in 1984, the acquisition of Coldstream Engineering in 1994 and the purchase of Masterfil in 2007, to name just a few.
On Friday 12th April, Adelphi celebrated Stephen's extraordinary tenure at their Sussex site, with a cake, some champagne, and an extremely personal gift: a working scale replica of our popular Response Benchtop Filler!
In front of Stephen's family, including his daughter and grandchildren, Sales Directors Dean Willis and Gavin Crauford-Taylor paid tribute to Stephen in moving speeches:
"Stephen really does have a vast array of industry achievements, and everyone at Adelphi was proud to see these recognised when Stephen deservedly won the PPMA's Lifetime Achievement Award in 2013. However, credit also needs to be given to his wonderful wife Angela, who has been behind Stephen and behind Adelphi on the whole journey.
As well as Stephen's working achievements, to really do him justice, we have to appreciate the extraordinary personal impact he has had in these 50 years, both for Adelphi's staff and for the local community. 50 years in one industry and at one company is an extraordinary achievement for anyone, but even more extraordinary is the inexhaustible energy and enthusiasm which Stephen continues to bring. He still genuinely loves it, and even though he is no longer directly involved with seeing customers, he still retains his salesman's love of new statistics, new orders and new business opportunities. His incredible vision, momentum and drive keeps pushing Adelphi, and all of our staff, to achieve more. Stephen also likes to employ local people, and to give back to the local community, sponsoring many local events such as the Cuckfield Book Festival. Stephen has a big heart, and loves to encourage and nurture the next generation of talent, and everyone at Adelphi is proud to work for him.
In a brochure from May 1969, a fortnight after Stephen started working at Adelphi, the Centrac power driven filler was priced at £418. Today, our closest comparable machine, the Response Volumetric Filler, will set you back £8,500. But what you can't put a price on is Stephen's love for Adelphi, and his encouragement of the creativity and passion of his employees".
We are lucky to benefit from his ongoing legacy.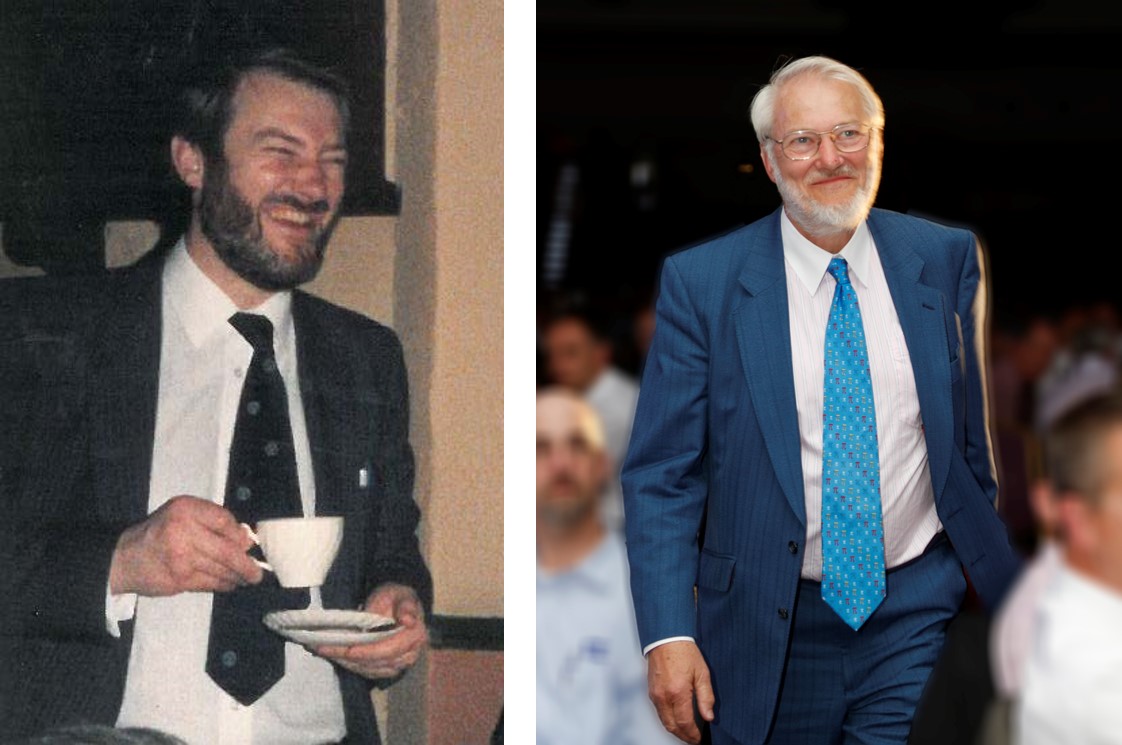 [:]