Chat with us!
News Blog
Keep up to date with the latest news, insights and features from the Adelphi Group of Companies
Eve Taylor recommend Adelphi
May 2, 2019
[:en]Adelphi and Eve Taylor (London) Ltd
Adelphi Manufacturing customer Eve Taylor (London) Ltd is an innovative creator of aromatherapy skin and body care products, including oils, creams, serums, gels and more, founded in London in 1963.
From modest beginnings around Eve's kitchen table, they now have their UK and International Headquarters located within an impressive purpose-built site in Cambridgeshire, and export as far afield as Singapore, Manilla, USA, Korea and Australia: Adelphi Manufacturing are proud to have been able to support this journey.
Read all about their journey into automation with Adelphi Manufacturing here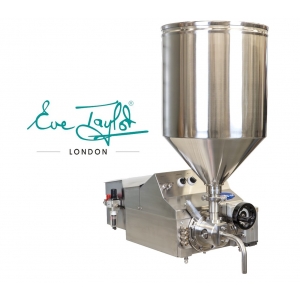 Are you producing for the cosmetics industry and looking to take your first steps into automation? If so, please don't hesitate to contact Adelphi on +44 (0)1444 472300 or email sales@adelphi.uk.com to see how we can help grow your business.[:]