News Blog
Keep up to date with the latest news, insights and features from the Adelphi Group of Companies
Welcome Caroline, our new Mechanical Fitter
May 14, 2019
[:en]On Tuesday 8th May, Adelphi were pleased to welcome new starter Caroline Cooke, who joins Adelphi Masterfil's team as our first ever female Mechanical Fitter.
Caroline was initially attracted to a position at Adelphi as she felt it suited her natural practical skill set, which she developed during her time working in bike assembly. She described Adelphi Masterfil's Workshop Manager Ron Wilkins and Director Francisco Neto as "approachable and friendly" during the interview process, where she excelled at the practical element; assembling a machine component from its drawings.
Caroline says that her first impression of Adelphi as a workplace was one of "efficiency", as her training started right from day one! She is particularly looking forward to "getting to grips with all the new machinery" under the watchful eye of mentor Ron.
Adelphi are an equal opportunities employer, and are pleased to welcome our first female to our friendly and skilled Warehouse team. In an industry where the average rate of female employment is just 29%, at Adelphi we are proud that women now make up 35% of our team – and 50% of our board of directors are female.
We are thrilled to have Caroline aboard, and excited to see her develop existing and new skills in the manufacturing industry. A fantastic new addition to the Masterfil team; watch this space!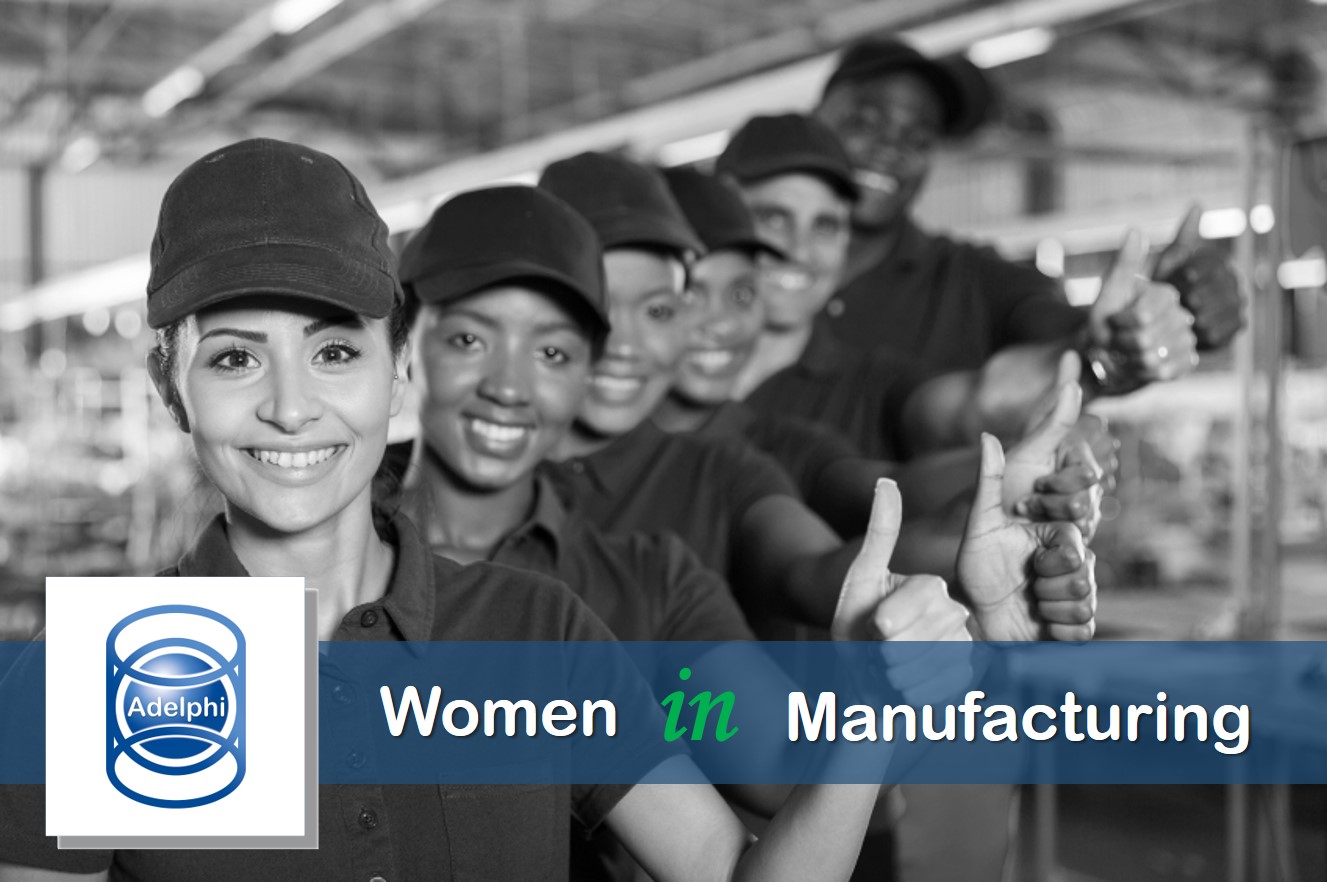 [:]