News Blog
Keep up to date with the latest news, insights and features from the Adelphi Group of Companies
Spotlight feature: our Finance & Accounts Team
May 31, 2019
[:en]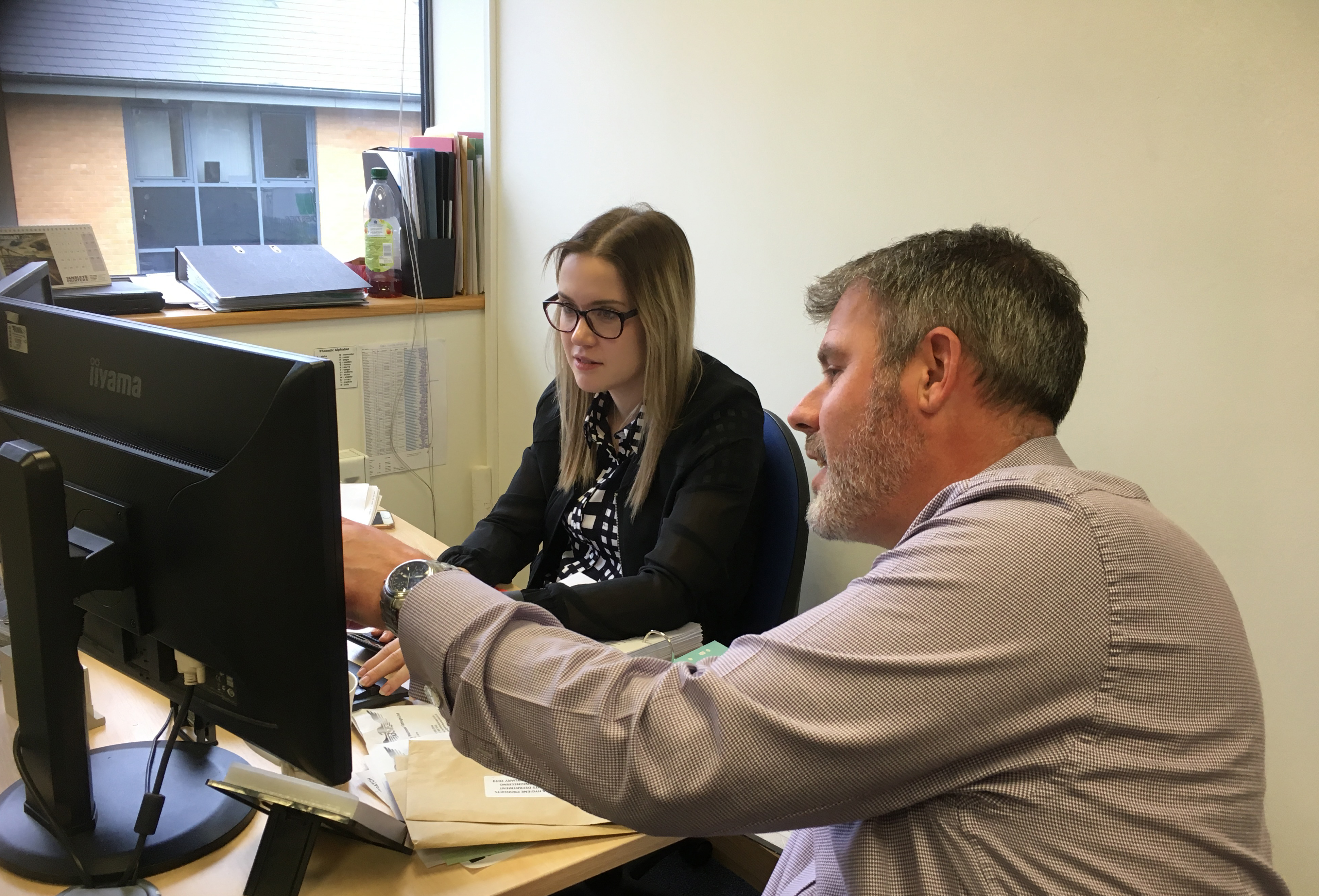 MD/FD Chris, with Accounts Assistant Lauren

Chris Wilson, Managing Director, Financial Director
Chris has been with Adelphi since 2013. He loves his chosen profession, is openly ambitious, and has proven himself to be extremely capable before joining the Board at Adelphi.  Being personable and supremely discreet, he often finds himself as the go-to-guy when staff need to 'talk', and is able to offer sound guidance to avoid small problems becoming big issues. Outside of work, Chris' beloved dog gets less of his attention these days thanks to the arrival of his first child.
Julian Negri, Accounts Assistant
Julian started working for Adelphi in 1996, after completing his AAT (Association of Accounting Technicians) exams whilst working in the Accounts department of international rail service Eurostar. He enjoys and is proficient in languages, including Italian – Julian has family in Pisa and Tuscany, and often visits in his free time.
Lauren Valente, Accounts Assistant
Lauren joined Adelphi in November 2014 as an Apprentice Sales Administrator, and finished her apprenticeship at the end of 2015. After her interest in finance and accounting saw her taking on more and more finance-based work, she eventually moved into the department full time and works closely with Chris. She is now studying externally to become a fully qualified accountant, passing all recent exams with outstanding results. At Adelphi, Lauren's main responsibilities include ensuring timely receipt of debtors' monies, completing the monthly purchase ledger for our three engineering companies, reconciling business expenses and more. She enjoys the variety of her role and every day being different. In her spare time, Lauren loves getting dressed up and going to the races, and spending time with her beloved pug, Terence.[:]