News Blog
Keep up to date with the latest news, insights and features from the Adelphi Group of Companies
Welcome Glenys, our new BD Exec
June 3, 2019
[:en]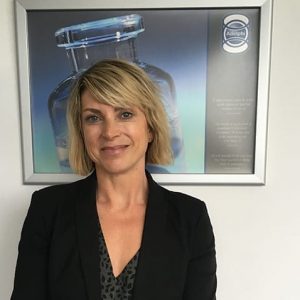 On Tuesday 28th May, the Adelphi Group of Companies were pleased to welcome new starter Glenys Hall, who joins Adelphi Manufacturing and Pharma Hygiene Products' teams as their Internal Sales & Business Development Executive.
Glenys' comes from a background as an Account Manager for a National technical company specialising in voice and data systems, including CCTV. More recently, she has been involved in creating social media and blog content, which has given her a great understanding of how roles in Sales and Marketing work together.
Her background within telecommunications dates back to the early 90's, and has included working with engineers on projects from the design phase to customer sign-off, as well as working with clients across as variety of industries.
Glenys says she "really enjoyed" her interview experiences with Associate Director Nicola, Sales Director Dean and Managing Director Chris, as she "got a good feel for the company ethos". The process also included a chance meeting with Adelphi Group Chairman Stephen Holroyd, which she says was "fantastic, after reading and hearing so much about him". Stephen recently celebrated his 50-year anniversary working for Adelphi – read more about the moving celebrations and tributes here >>>
As for the first impressions of her new team, Glenys describes how "positivity can be felt throughout [the company]; you can see and feel that people actually want to be here, and so they want the best for each other and the company. I have had such a warm welcome and it is lovely to now be part of the team". She is eagerly looking forward to the challenges presented by learning all about the manufacturing industry, and says that "the challenge will be something I will thrive on, I am sure".
Adelphi are an equal opportunities employer, and are pleased to welcome another female to our friendly and skilled team. In an industry where the average rate of female employment is just 29%, at Adelphi we are proud that women now make up 35% of our team – and 50% of our board of directors are female.
We are thrilled to have Glenys aboard, she is a valuable addition to the team and a warm, approachable and knowledgeable new member for our customers to build a relationship with – welcome to Adelphi![:]