News Blog
Keep up to date with the latest news, insights and features from the Adelphi Group of Companies
Adelphi Masterfil Director shortlisted for prestigious industry award
September 19, 2019
[:en]

Adelphi Masterfil Director Francisco Neto has been shortlisted for the prestigious Young Manufacturer of the Year title, at this year's TMMX Awards, run by The Manufacturer.
The award recognises an individual who "has demonstrated a strong understanding of their manufacturing environment and processes; a hands-on passion for their work; a record of commitment to training and professional development; and an ambition to excel in industry". Candidates were shortlisted for being able to "show resourcefulness and strong problem solving skills, with a strong commitment to quality and awareness of the customer and market needs for their company".
Within the last 5 years, Francisco has transitioned from his initial role as Mechanical Design Engineer, joining a small team to create innovative parts for Adelphi's new 'System F' range of liquid fillers, to stepping up to the role of Operations Manager, overseeing production planning and managing the workshop. In recognition of his outstanding contributions and tireless devotion to the business, he was soon promoted to the Board of Directors for Adelphi Masterfil. Within the past year has joined the sales team to cover all machine sales for the south of the UK/Europe. His rapid progress to board level made him Adelphi's youngest ever Director.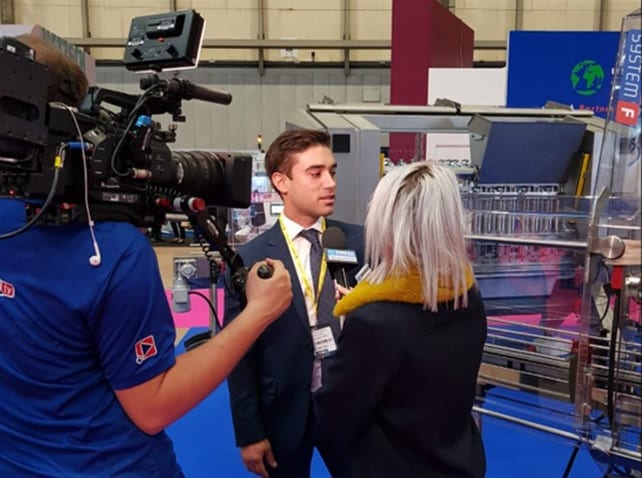 Francisco has a set of qualities which are not easy to come by, and which Adelphi Masterfil are especially keen to hold on to. His charismatic nature and way with people make him instantly likeable with our wide range of customers, who respect his advice and opinions. With his engineering background, this all comes with the technical know-how to back it up.
Outside of work, Francisco involves himself in charity work, in particular with St Peter and St James' Hospice, who cover care for those in Mid Sussex. He has been involved in running events and summer balls, assisting with serving tables and volunteering his time when possible.
We wish Francisco all the very best in the next stage of the awards; a judging day, during which he will have to present to a team of respected industry judges. The results will be revealed at a black tie dinner at Exhibition Centre, Liverpool, in November. The evening will be the culmination and highlight of Digital Manufacturing Week.[:]