Monday November 18th, 2019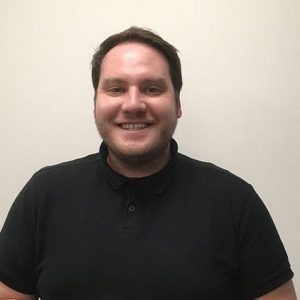 On Tuesday 12th November, Adelphi were pleased to welcome new starter Tom Britton, who joins Adelphi Masterfil's team as Lead Mechanical Design Engineer.
After developing a passion for Engineering at a young age, Tom completed his honours degree in Product Design and Engineering at the University of Portsmouth, which cemented his love for mechanical and industrial design. While subsequently working his way up through the ranks at security product design company Gunnebo, Tom married his university theory with their more 'old school' approach to engineering, which he describes as a real asset, saying "it has given me balance as an engineer; respect for the traditional, alongside my passion for forward-thinking innovation."
Tom describes his interview experience with Adelphi Masterfil Director Francisco, and Project/Operations Manager Satal, as "friendly", and says that he admired their "honesty and cohesive vision for the business."
As his first week as an Adelphi employee draws to a close, Tom enthuses that his colleagues have been "welcoming, and happy to share knowledge and experience". Coming from a more 'corporate' environment with the atmosphere of "stepping on others to get to the top", Tom smiles "it's a completely different mentality here!"
"My colleagues are obviously really into Adelphi, what the company stands for, and what they want to achieve." Charity, community and a focus on nurturing the next generation form the basis of Adelphi's core values. For more information on our recent outreach work, please click here >>>
As a leader, Tom says he believes in "utilising peoples' skills", and stresses that "you get a better result from a collaborative team mentality; no islands!" He is excited to apply his "innovate or die" catchphrase, and to "continue to learn in this new industry; learn the products, and make improvements."
We are delighted to welcome Tom aboard, and to see how the team and our products flourish under his care. An exciting new addition to the Masterfil team; watch this space!