Chat with us!
News Blog
Keep up to date with the latest news, insights and features from the Adelphi Group of Companies
Adelphi recognised for training and apprenticeship initiatives
December 9, 2019
[:en]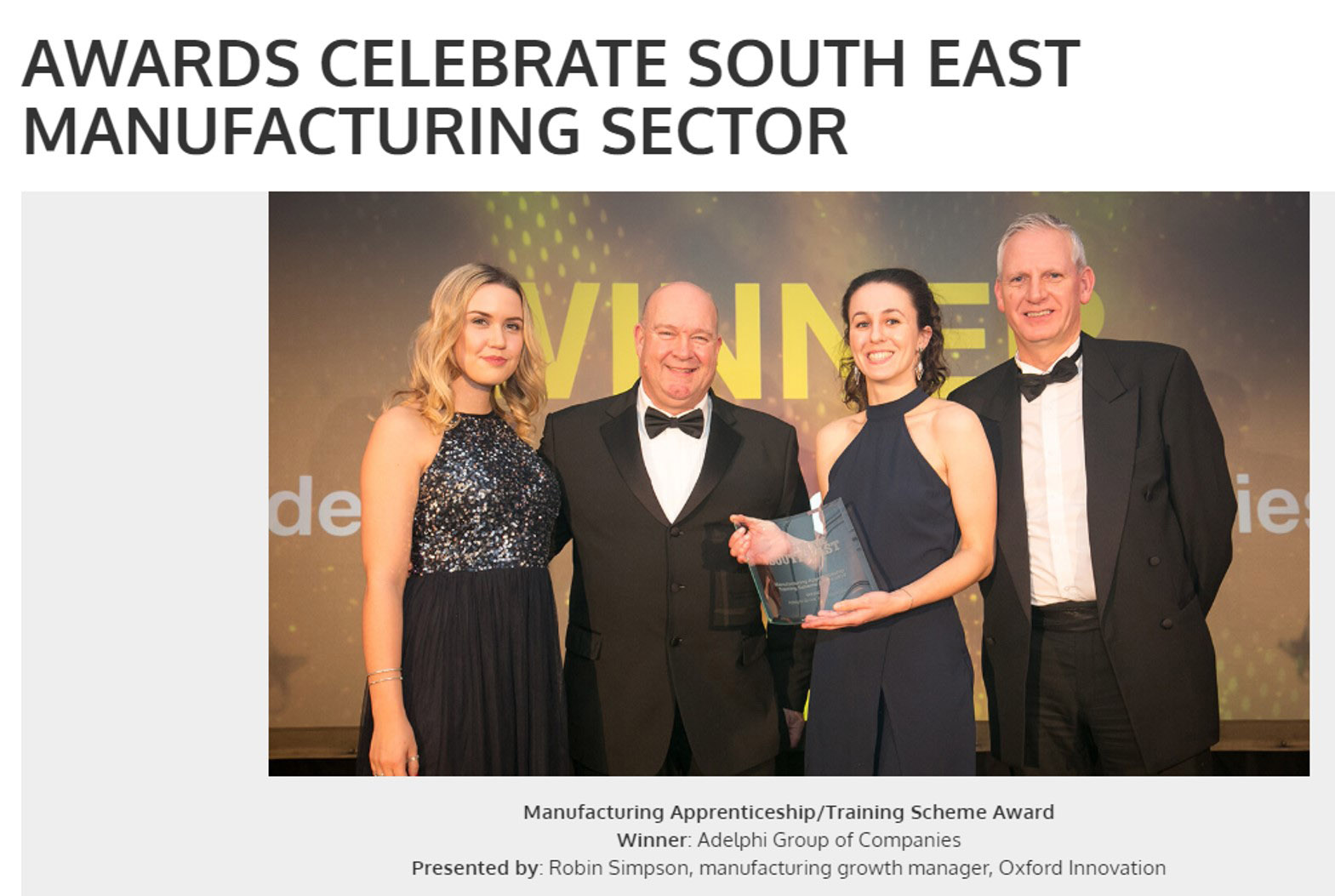 The Adelphi Group of Companies are delighted to have won the 'Best Manufacturing Apprenticeship/Training Scheme' category at the prestigious Made in the South East Awards, run by Insider Media.
This reflects Adelphi's commitment to nurturing the next generation of talent. The successful entry focused not only on Adelphi's current apprentices, but also on the progress of previous apprentices, as well as the training and development opportunities afforded to staff overall. All Adelphi colleagues are proactively made aware that they have access to full financial and emotional support from the Group if they wish to undertake apprenticeships, qualifications, training or further study, and we have had many fantastic success stories.
Adelphi's Accounts Assistant Lauren (who was also shortlisted for Apprentice of the Year), Sales Director Dean and Marketing Executive Rachel received the award from Robin Simpson, Manufacturing Growth Manager at Oxford Innovation. Robin later commented that it was a "personal pleasure to have awarded Adelphi with a regional manufacturing award for the second year in a row", and added his best wishes to Adelphi, who now progress to represent the South East at the national finals – Made in the UK – which will be held in June 2020.[:]