News Blog
Keep up to date with the latest news, insights and features from the Adelphi Group of Companies
Christmas Competition 2019
December 9, 2019
[:en]At Adelphi, we'd like to make your Happy Christmas even happier! This year we are giving away a complimentary bottle of local Bolney Estate Kew sparkling wine to six lucky winners, who will be selected at random in our prize draw.
The Bolney Estate is located on the edge of the South Downs, about 14 miles from the UK's south coast, and comprises five unique vineyard sites. Three generations of the family are now involved in the business.
Bolney's story began in 1972 when owners and founders, Janet and Rodney Pratt planted three acres of vines to create what was then only the sixth commercial vineyard in England. Sam Linter, Rodney and Janet's daughter, took over the reins in the mid-1990s. Under Sam's leadership, Winemakers Liz Morgan and  Alex Rabagliati combine their knowledge and expertise to create award-winning wine. All are graduates of the esteemed Plumpton College in East Sussex, England.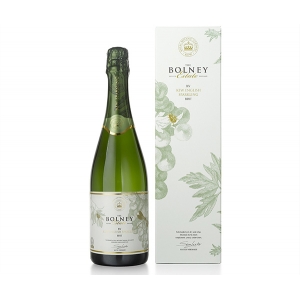 The Estate specialises in producing premium red, white, rose and sparkling English wines that have won numerous awards, and gained lots of fans, all over the world.
In 2012, Bolney Wine Estate won UK Wine Producer of the Year in the International Wine and Spirit Competition. Since, we have been presented the accolade of Winery of the Year  2017 at the UK Wine Awards.
Follow these three simple steps for a chance at winning:
1. Take a photograph or short video of your Adelphi machine in action at your site
2. Email it to us, with the subject line #AnAdelphiChristmas, or text or WhatsApp it to your Sales Representative
3. Comment within the email that you are happy for Adelphi to use your image, and to name your company if possible
Your name will then be entered into the random prize draw. The closing date for entries, when winners will be contacted, is Monday 16th December.
We would like to take this opportunity to thank you for your dealings with Adelphi in 2019, and wish you all the very best for 2020.
Good luck![:]