News Blog
Keep up to date with the latest news, insights and features from the Adelphi Group of Companies
Adelphi's Liquid Viewers utilised in Covid-19 vaccine development
June 11, 2020
At the latest count, we have delivered our products to customers in 110 countries around the globe, including internationally recognised brands, especially within the pharmaceutical industry.
The Apollo range of liquid inspection viewers are among our most popular products. Eagle-eyed viewers may have recently spotted them on the BBC News and Newsnight, in the Oxford University laboratory where they are currently developing a vaccine against Coronavirus.

Other companies who have purchased these products from us include:
Pfizer, Eisai, Bayer Healthcare, Sanaria Inc, GSK, Pharmaceutical Research Association, Tianjin Hopebio Technology, Mithra CDMO and many more.
The Apollo II unit provides a simple method for the detection of visible particles in transparent liquids. It gives inspection conditions meeting European Pharmacopoeia Specification 2.9.20, with a matte black and a non-glare white background, and a non-glare white base. The unit uses 2 x 10Watt LED Bulbs (550mm long) with a diffuser to give light level of between 2000 and 3750 Lux. The bulbs have a service life of 50,000 hours, and the typical lifetime of the product is 10 years or much longer, depending on use.
The units are packaged for shipping in sustainably-sourced foam, made from polyethylene resin which is derived from renewable sugarcane-based feedstock.
This is in-line with Adelphi's commitment to sustainable business.
We also offer an Apollo II High Intensity specification, ideal for coloured glass containers, which uses an updated three LED bulbs, giving a light level of 8,000 – 10,000 lux.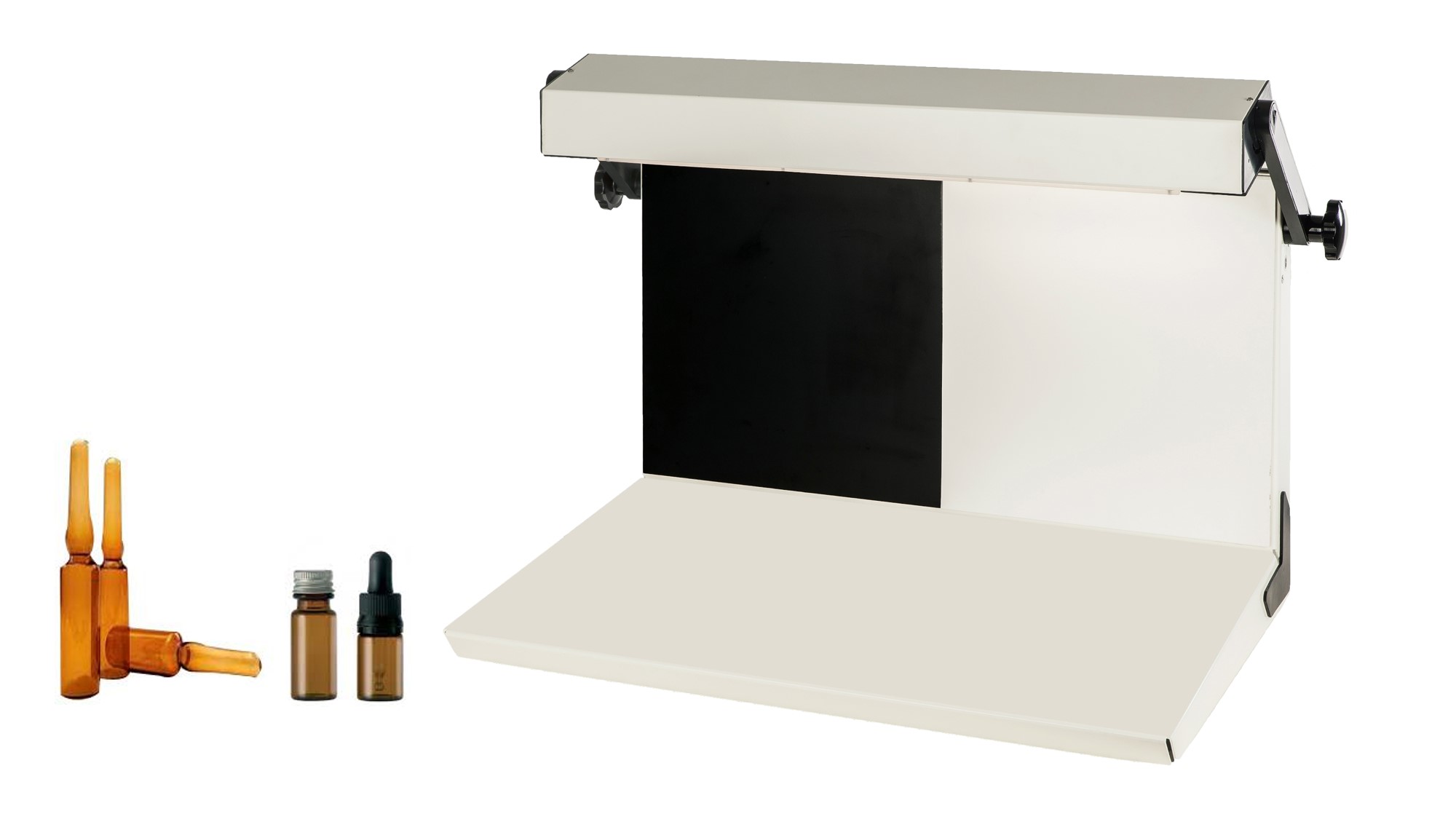 Apollo II units are available off-the-shelf for speedy dispatch. To find out more, please call +44 (0)1444 472300 or email info@adelphi.uk.com today.
We are all fully aware of the challenging times the current situation brings to many businesses. The Adelphi Group remains fully operational, and will continue to provide the support that our customers need and expect.