Chat with us!
News Blog
Keep up to date with the latest news, insights and features from the Adelphi Group of Companies
Filling products with chunks, such as soups and broths
June 29, 2020
With many of our customers beginning their annual preparation for autumn and winter fairs as early as July, there's never been a better time for manufacturers of seasonal products such as soups and broths to improve production efficiency. This includes manufacturers of bone broth; a highly nutritious stock, which has recently gained huge popularity as a health drink.
The solution that Adelphi would recommend for these types of products is the Response Benchtop Filler, which is suitable for filling liquids of varying viscosities, from water through to chutney. It can also fill products with chunks – such as soups with pieces of vegetable and meat – up to a 13mm cube in suspension within the liquid. The Response can also accommodate larger chunks which have been pre-cooked, as these tend to be more malleable.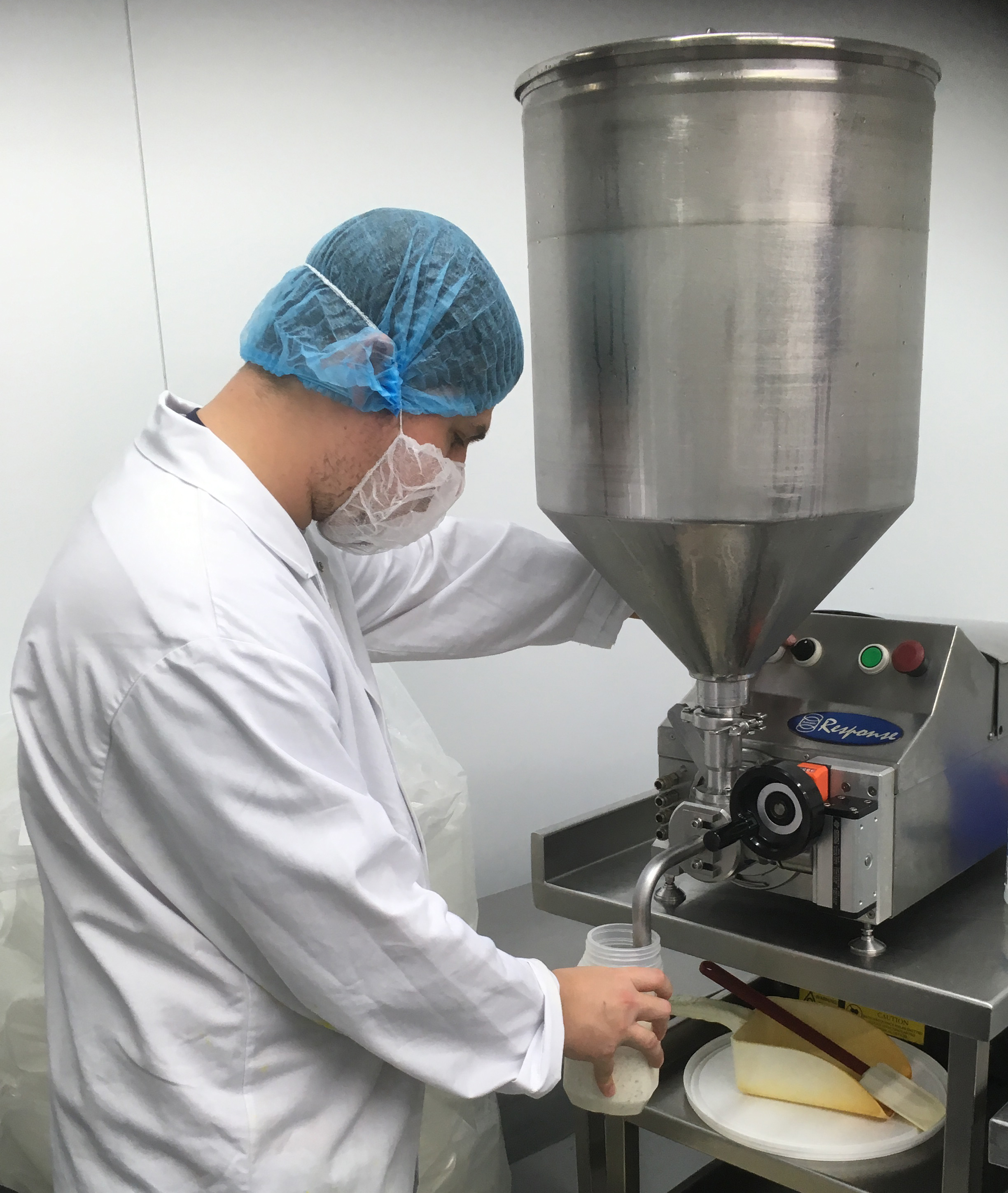 Product can be fed from a hopper, by direct feed, or from a bulk container, according to the viscosity of your product and the arrangement of your production area. We can also add an agitator to continually mix your product as it fills, so that the chunks don't sink to the bottom or float to the top. For companies filling into doy pouches, many customers integrate the Response into their 'form, fill and seal' line. Our customer BD Foods have had so much success with the Response that they now 'ask suppliers to swap-out their own brand of filler and engineer-in a Response Benchtop machine' for pouch filling (pictured below)! Read their full recommendation here >>>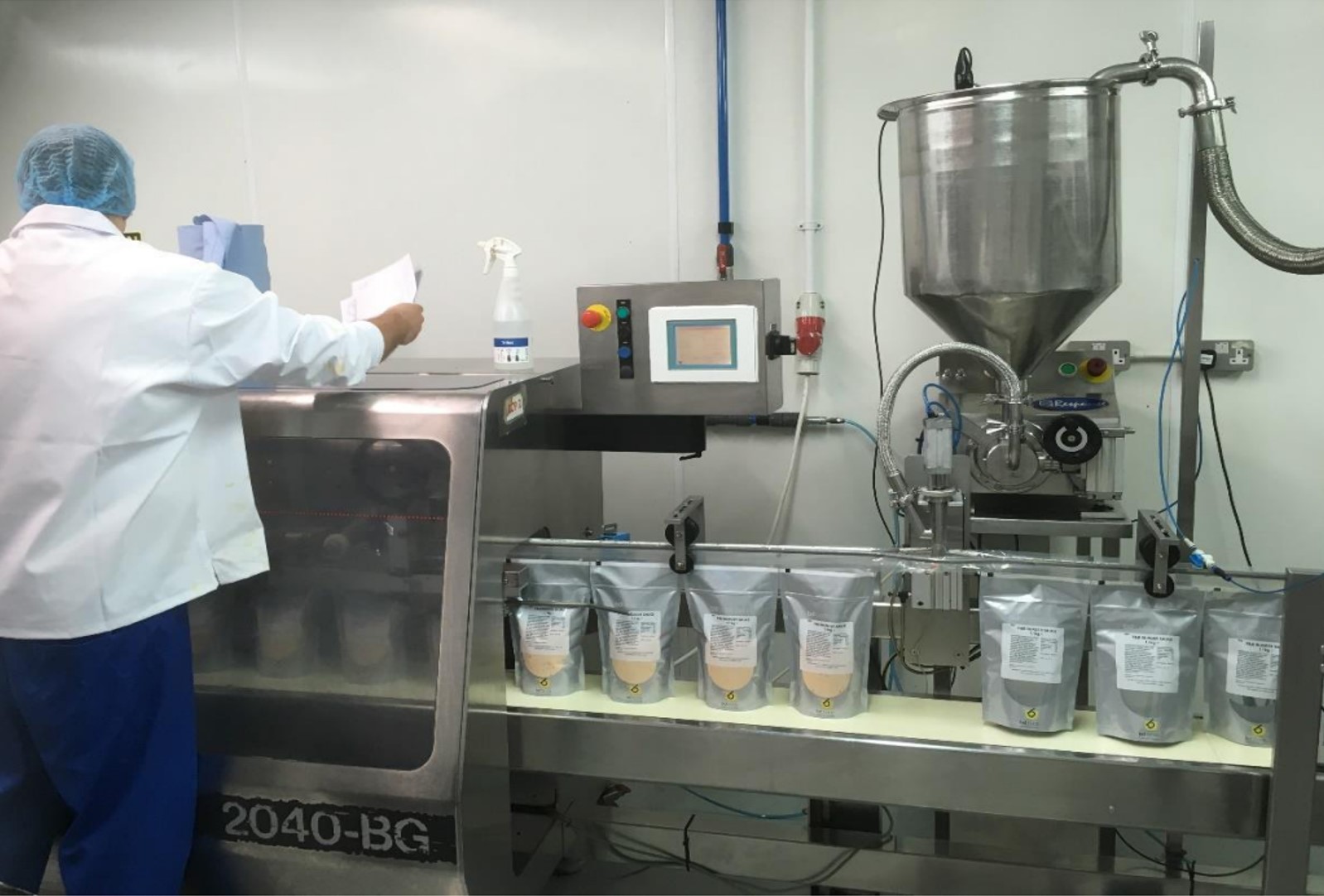 Don't let the Christmas rush overwhelm your production! Response Benchtop Fillers are mostly available off-the-shelf, so contact us today: +44 (0)1444 472300 or info@adelphi.uk.com