Response Volumetric Filler
A semi-automatic volumetric filling machine, designed to work as well with chutney as it does with rose water or date syrup.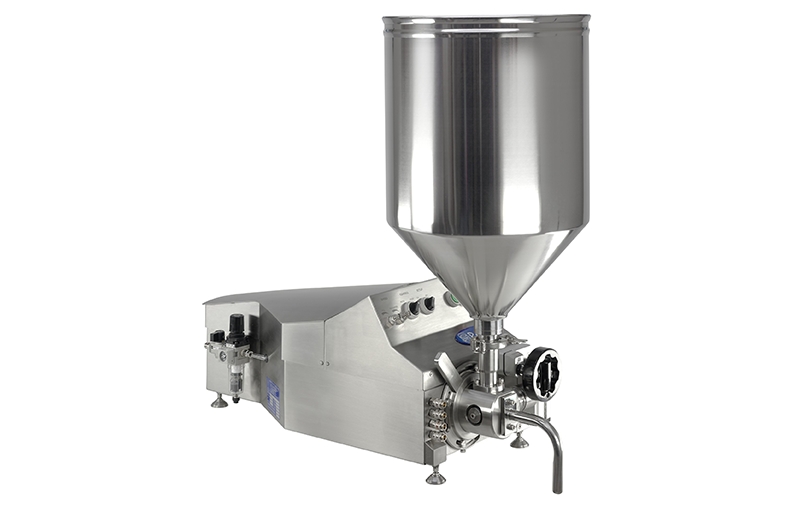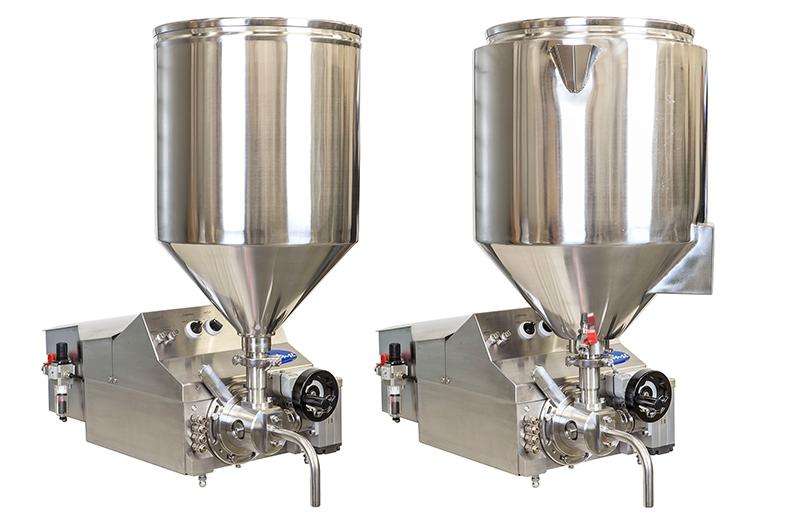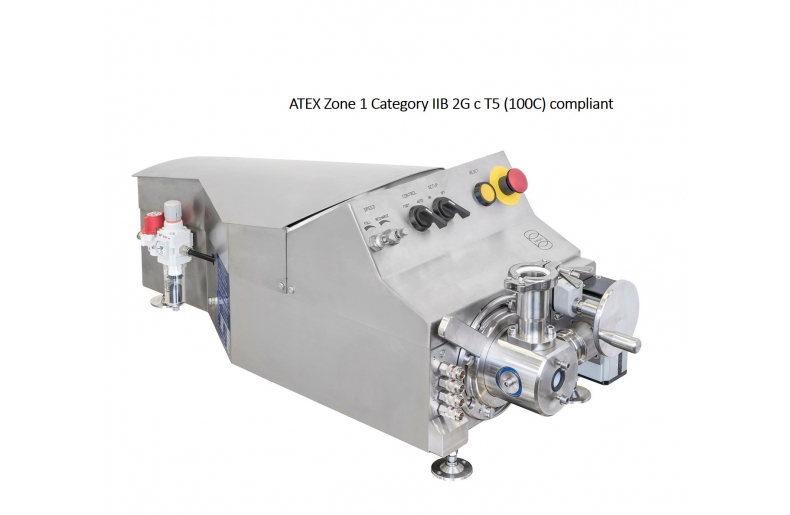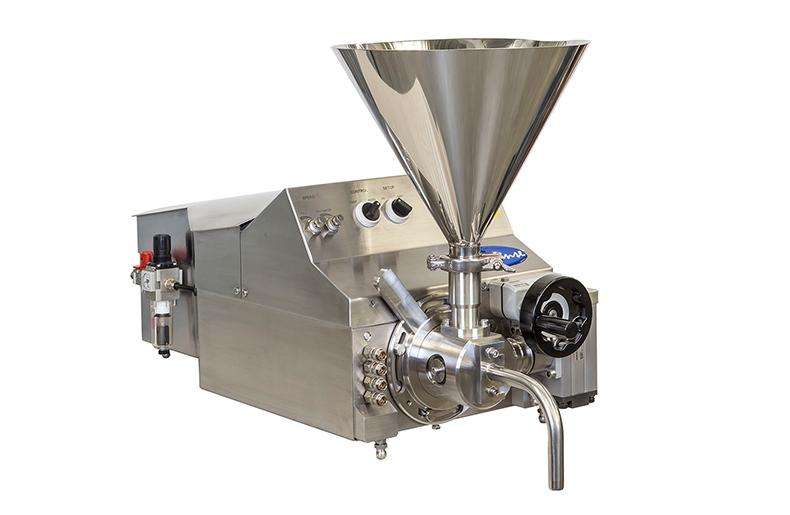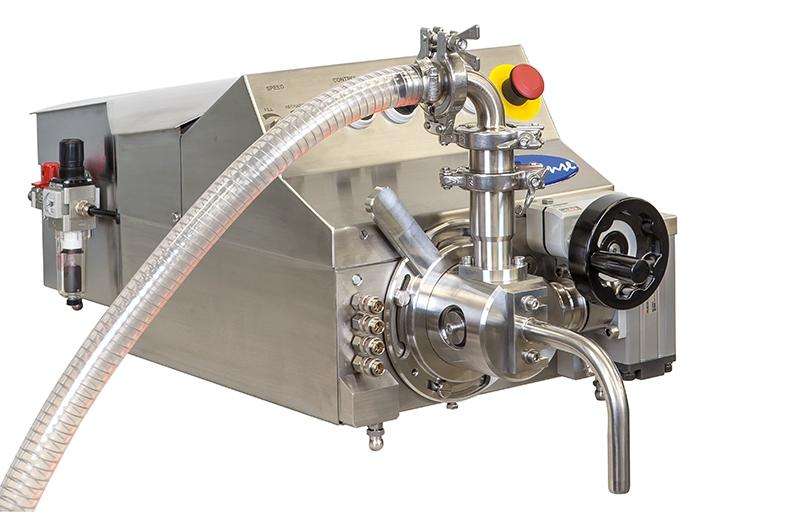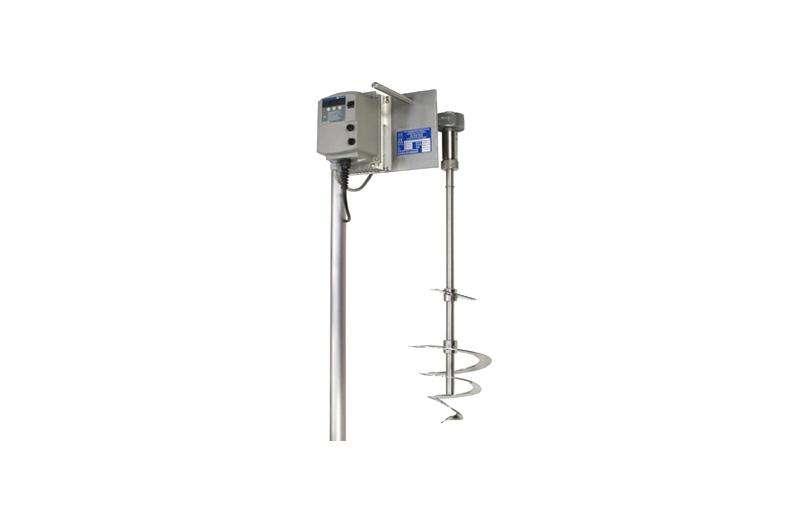 NEED MORE INFORMATION?
Please get in contact with us by filling out the quick enquiry form on this page, and we will get back to you with the information you need.
The Adelphi Response is a semi-automatic pneumatically driven bench top volumetric filling machine.  It was developed in response to our customers' requests, hence the name!  We took our successful Centrair pneumatic filler as a starting point, and then completely redesigned it inside and out in response to the increasing demands of our customers and the marketplace.
Designed to meet pharmaceutical standards, the unit is versatile, hygienic and easy to use.  The stylish exterior conceals a well-engineered and robust filling system.
It can be configured to be suitable for use in ATEX Zone 1 Category IIB 2G c T5 (100C)
When fitted with EPDM seals, it can fill high ethanol content gels, including hand sanitizers.
Versatile
Versatility is one of the Response's key features, a single head is suitable for filling liquids, pastes and solids in suspension in to all types of container, with a wide range of optional accessories available to suit more specialised requirements.  Thanks to three standard sizes of honed pump sets, fill volumes can range from 10ml to 1 litre in a single shot, with accuracy of ± 0.25%.  The forward and backward stroke can be varied independently to optimise filling characteristics, and can be set as single shot or continuous operation.
Product can be fed from a hopper, by direct feed, or from a bulk container, and we can also supply stainless steel benches and trolleys if required.
Hygienic
All contact parts are manufactured in 316L grade stainless steel, PTFE and Viton, and an all stainless monocoque construction, with curved and sloping surfaces meets GMP requirements.  Clean, lubricant-free pneumatics, triclover hopper connections, and a quick strip design combine to ease cleaning.
Easy and Safe to Use
All controls are mounted on the front and within easy reach of the operator, and optional foot switch.  Quick-release fittings, and single tool strip down and changeover ensure that the operator can effectively carry out daily maintenance and cleaning routines.  Pumping volumes are easily set with a numerical counter, and all moving parts are enclosed for safety.
Accessories
Nozzles: A wide variety of interchangeable nozzles are available for different products.  A remote nozzle for dosing into or over food etc. can also be supplied.
Twin Head: Dose two identical fills at a time with just one Response filler.  Two product cylinders are housed in the unit and the head can accept two nozzles.
Hoppers: Available in 316L stainless steel and in standard 20 litre and 50 litre sizes, our hoppers can be supplied plain, insulated for cold products or electrically heated for hot fills.  All are connected with hygienic tri-clover type fittings.
Counter: A counter attachment is available to count multiples of shots so that, for example, 3 litres can be filled by fixing the counter to three and adjusting the volume to 1 litre.
Automation Base: Up to four Response fillers can be mounted on an Automation Base (see Related Products below) to create a fully automatic filler with up to eight heads.  However, as production demands change, you can quickly and easily remove individual Response units as and when you need them elsewhere.
IN NEED OF SERVICING OR SPARE PARTS?
Get in contact with our Aftersales Team by filling out the enquiry form on this page.