News Blog
Keep up to date with the latest news, insights and features from the Adelphi Group of Companies
Overcoming Common Liquid Filling Challenges: Your Comprehensive Guide
November 9, 2023
In the fast-paced world of manufacturing, where precision and efficiency are paramount, liquid filling is a critical aspect of your process. However, like any industrial operation, it comes with its own set of challenges, which have the potential to disrupt production and impact product quality.
In this guide, Andy Clark (Northern Sales Manager at Adelphi Masterfil), uses his 20+ years experience in the industry to delve into the 10 most common filling and operational challenges – to provide practical solutions to help you navigate these hurdles successfully.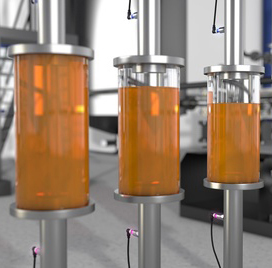 Challenge #1
Inconsistent Filling Levels/Volumes
"Variations in fill levels and volumes can be a costly concern. Underfilling can have a negative impact on your brand's reputation, whilst overfilling can mean you're giving away product free of charge. I discuss overfilling in more detail in Challenge #2 (below).
Reasons behind inconsistent filling can be:
Temperature changes affecting your products' viscosity
Entrapment of air in your product
Dripping from the nozzle at the end of a fill
Outdated machine technology
Poorly maintained equipment
If temperature changes in between your product holding vessel and filling machine are causing issues with flow & accuracy, a product header tank above the filling machine product cylinder inlets with temperature compensation facility can ensure product flow & accuracies are maintained.
For products which are susceptible to air pockets, increasing your filling speed can have an immediate positive effect. Experiment with your Production Manager to find the optimum speed to suit your product, and make sure to record your trials and results. For Adelphi customer Mayfield Laboratories, this simple adjustment both increased the consistency of their fill weight, and also increased throughput from 16 to 25 bottles per minute – over 500 additional bottles per hour!
Is your filling machine nozzle dripping at the end of its fill? Ask your machinery supplier about suck-back or shut-off nozzles today.
Machine maintenance is covered in more detail in Challenge #6 (below).
Overall, work in collaboration with your trusted supplier to ensure that all your equipment is fit for purpose and can consistently work with the type of product you're trying to fill."
Challenge #2
Product Waste from Overfilling
"Manual filling gives an average accuracy of +/- 10%. Overfilling just 10 containers could mean giving away one full measure of your product for free! Overfilling represents a very real threat to your business' revenue potential.
To minimise the possibility of overfilling:
Ask prospective filling machinery suppliers to confirm the average accuracy and repeatability of their equipment. This will enable direct comparisons, as well as inform your ROI calculations.
Experiment with adjusting your fill speeds, to prevent costly spillages
Challenge #3
Dripping and Spills
"Drips and spillages during the filling process can lead to a messy work environment, and potentially costly product losses. To prevent these issues, ask your machinery supplier whether their offering includes anti-drip nozzle options such as suck-back or shut-off nozzles."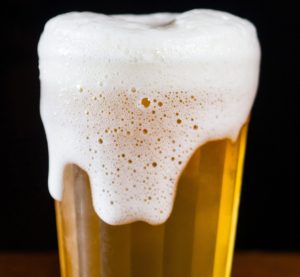 Challenge #4
Foaming and Agitation
"Excessive foaming and/or agitation can have a serious impact on the shelf life and customer experience of your product. Fine-tuning your machine set-up so the nozzle rises whilst filling can help to prevent aeration, ensuring that your product fills smoothly and consistently. This is key to ensure the reputation of your product and brand remains uncompromised."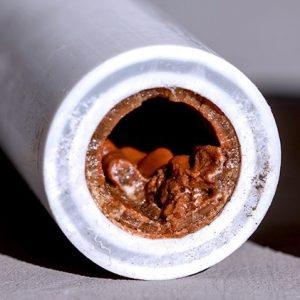 Challenge #5
Clogging and Blockages
"Preventive cleaning schedules and proactive spare parts management are vital, to prevent disruption from clogging or blockages. Filling machinery which has inbuilt 'CIP' cleaning and flushing systems can ensure your filling equipment stays clean, prevents blockages and minimises downtime – increasing your ROI. If you are filling using a semi-automatic unit, many customers choose machines with wheels or mobile frames – this speeds up the transition between your filling and cleaning stations. Other customers elect to invest in two identical semi-automatic fillers, so that one can be cleaned whilst the other fills; meaning that production never has to stop."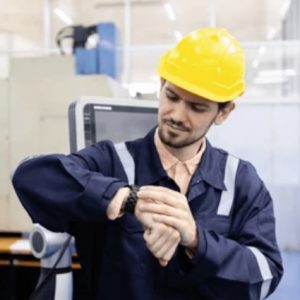 Challenge #6
Unplanned Downtime
"Frequent machine breakdowns due to lack of maintenance can significantly impact productivity. By investing in robust and durable equipment – and adhering to a rigorous maintenance schedule – you can keep downtime to a minimum and ensure you get the greatest longevity from your equipment.
The first way of reducing downtime is ensuring you collaborate with proven suppliers, experienced in the field, who will provide you with valuable advice about choosing durable machinery. This will save you money and increase efficiency in the long run, as cheaper equipment can often have a higher breakdown rate, meaning that it is a false economy in the long-run. Additionally, check with prospective suppliers for information about their after-sales and servicing support.
My second tip for reducing downtime is to make sure your filling machine has filling recipe recall as part of its HMI system. This is because regularly adjusting the fill settings during your product changeovers will cause a backlog in production. Filling recipe recall prevents these small inefficiencies that add up over time. Storing these product-filling recipes as presets on your machine, can significantly reduce your product changeover times and also minimise the risk of human error from manual input."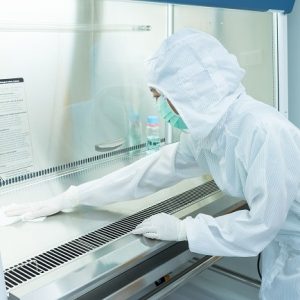 Challenge #7
Cleaning and Sterilisation
"Maintaining the cleanliness of your filling equipment is particularly crucial for manufacturers in highly regulated industries, such as pharmaceuticals and food. My advice is to consult with prospective suppliers about effective cleaning techniques, and/or equipment features that simplify this process. As discussed above, investing in equipment designed for easy cleaning can save you both time and resources."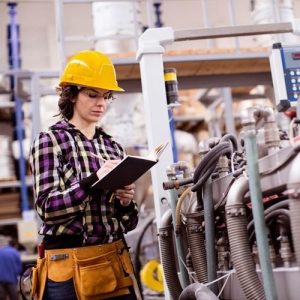 Challenge #8
Quality Control and Compliance
"Product quality and regulatory compliance is vital. Incorporating real-time monitoring and implementing comprehensive quality control measures are essential steps to meet industry standards. Proper documentation and reporting are equally important in demonstrating adherence to quality standards.
Working with machinery and equipment suppliers who meet third-party accredited operational standards, is a great way to align your business with those who understand the importance of QA and regulatory compliance. One to look out for is ISO 9001:2015 accreditation. This specifies requirements for a quality management system when an organization:
a) needs to demonstrate its ability to consistently provide products and services that meet customer and applicable statutory and regulatory requirements, and
b) aims to enhance customer satisfaction through the effective application of the system, including processes for improvement of the system and the assurance of conformity to customer and applicable statutory and regulatory requirements."
Challenge #9
Environmental Impact
"The manufacturing industry often comes under scrutiny for its environmental impact. You can mitigate your impact in several ways, including:
Reducing your product waste (as discussed above)
Adding an environmental aspect to your purchasing process. Choosing to work with sustainably-minded or certified suppliers sends a positive message about the ethos of your own company. B-CORP certification is an excellent thing to look out for
Investing in energy-efficient equipment and processes. Upgrading to more efficient machinery can decrease energy consumption and reduce your carbon footprint
Implement a robust waste management strategy. This includes recycling, reusing, and responsibly disposing of waste materials to reduce landfill contributions.
These practices not only reduce your impact on the environment but can also lead to significant cost savings for your business."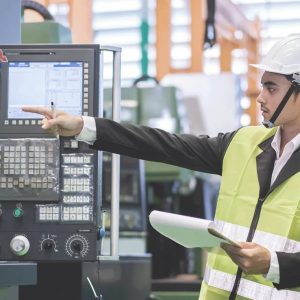 Challenge #10
Scaling Up as Your Business Grows
"Transitioning from small or medium-scale to large-scale production requires careful planning, and can be assisted and accelerated by responsible guidance from your equipment supplier. Experienced suppliers can offer valuable guidance on making this transition successfully.
Discussing your growth aspirations as early as possible gives your supplier the opportunity to suggest equipment options which can grow along with your business. For example, Adelphi Masterfil's S5000-A 5ltr machine can be supplied with a choice of between 2 – 8 filling heads and up to 12 heads on our S1000-A 1ltr machine, Using Frame widths from 1200mm up to 2400mm. Additional filling heads can be added if the frame size allows. Some customers start small, due to new product launches but like the flexibility to add additional filling heads should their product volumes increase in the future.
By considering these common challenges and implementing effective solutions, you can optimise your production processes, reduce costs, enhance product quality, and minimise disruptions. This guide aims to equip you with the knowledge of common pitfalls and proactive solutions needed to tackle these issues, ensuring a smooth and efficient liquid filling operation.
Author: Andy Clark, Northern Sales Manager – Adelphi Masterfil