Tri-Clamp Hose Tail Connectors
Durable, Easy to Sterilise, Re-Useable
Delivery within Days
Full Material Traceability
to meet international pharma and food quality compliance regulations.
Product Specification:
Tri-clamp Hose Tail Connectors 0.5 - 3 inch diameter are available as standard.
Exceptional average surface finish of 0.8 micrometers RA.
316L grade stainless steel, contains 2% molybdenum to help resist corrosion from chlorides.
Can be cleaned with alcohol-based disinfectants, and in industrial dishwashers/autoclaves.
Optional Material Grade and Surface Finish certification available upon request.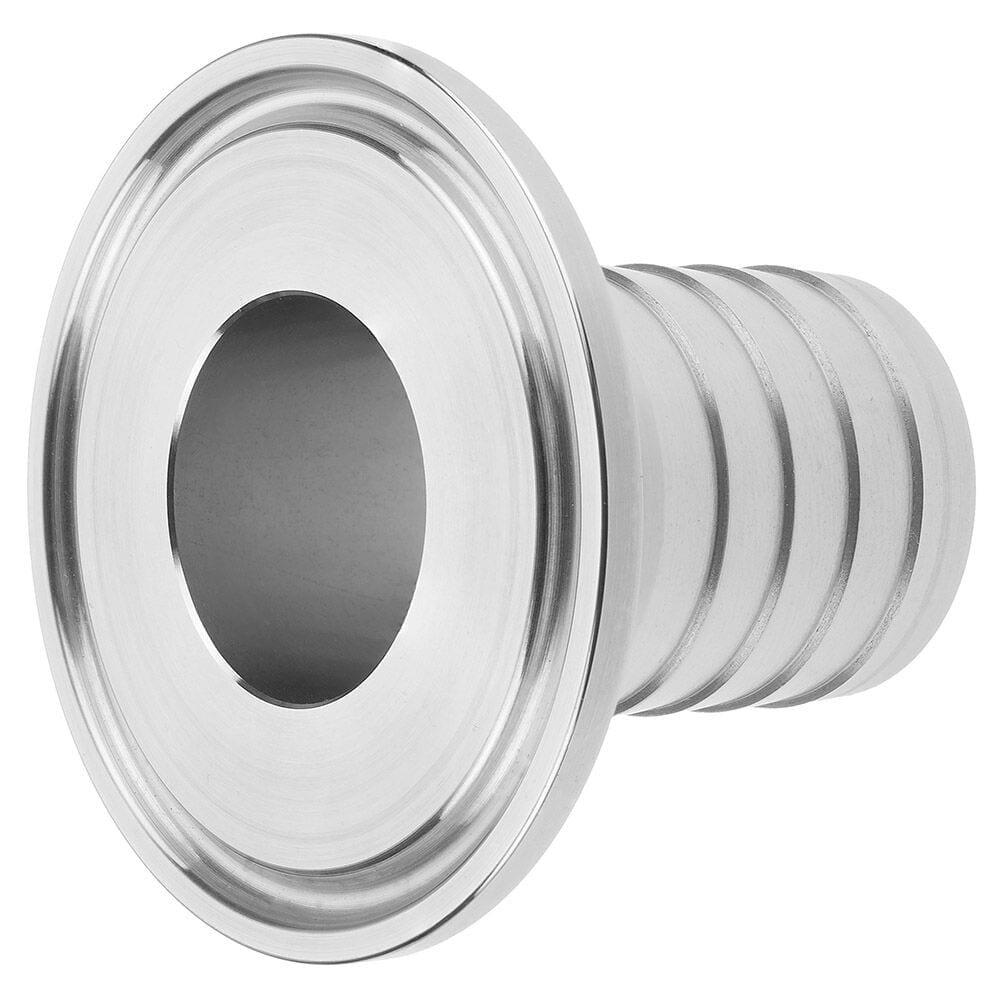 Available from Stock
(subject to availability)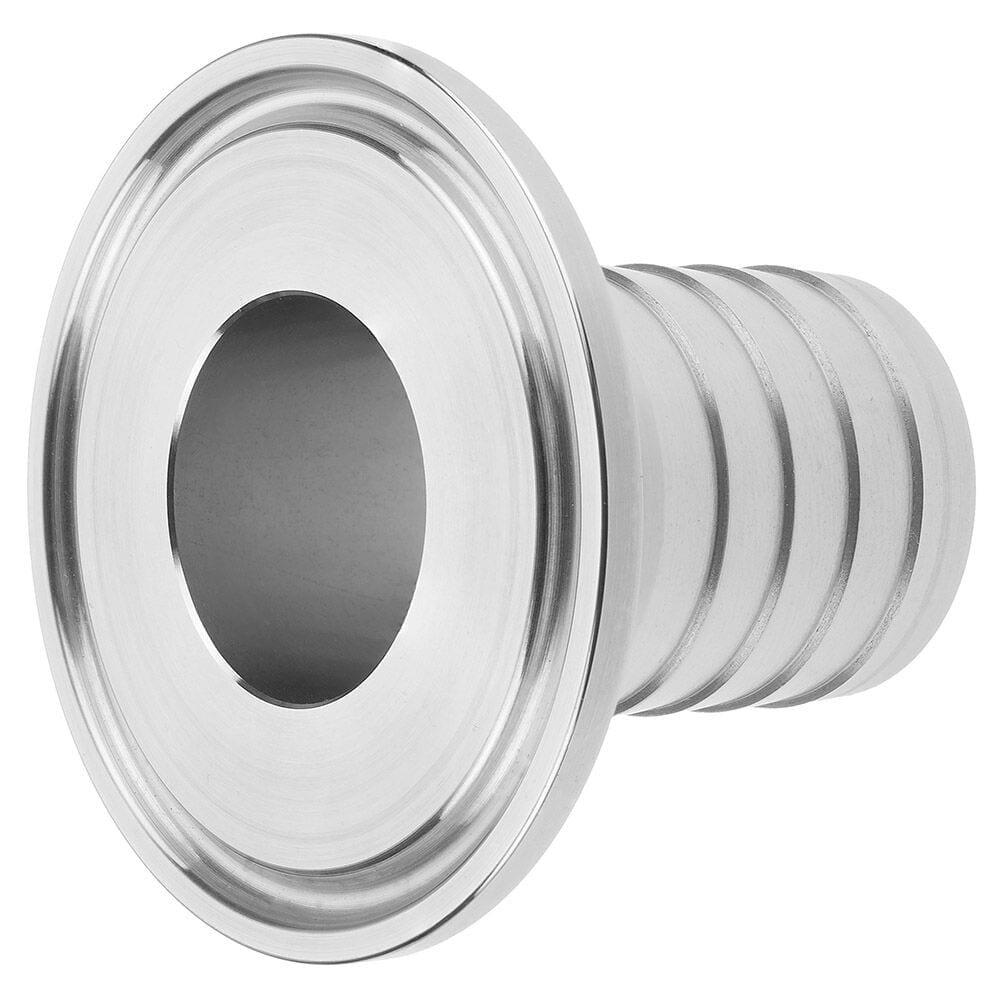 Pricing:
| Product No. | Description | Material | Price |
| --- | --- | --- | --- |
| HTC21772012 | 0.5" Ferrule x 0.5" Hosetail | 316L SS | £17.50 |
| HTC21772034 | 0.75" Ferrule x 0.75" Hosetail | 316L SS | £17.50 |
| HTC21772100 | 1" Ferrule x 1" Hosetail | 316L SS | £19.70 |
| HTC21772150 | 1.5" Ferrule x 1.5" Hosetail | 316L SS | £21.60 |
| HTC21772200 | 2" Ferrule x 2" Hosetail | 316L SS | £49.00 |
| HTC21772250 | 2.5" Ferrule x 2.5" Hosetail | 316L SS | £52.00 |
| HTC21772300 | 3" Ferrule x 3" Hosetail | 316L SS | £77.00 |
Contact us about this product
Browse Other Types of Products