Tri-Clamp Butterfly Valves
Durable, Easy to Sterilise, Re-Useable
Delivery within Days
Full Material Traceability
to meet international pharma and food quality compliance regulations.
Product Specification:
Outside pipe diameter 1 - 4 inch available as standard.
Includes a lockable open-or-close handle and four bolts to dismantle for easy cleaning.
Can be supplied with either EPDM or Silicone seals.
316L grade stainless steel, contains 2% molybdenum to help resist corrosion from chlorides.
Can be cleaned with alcohol-based disinfectants, and in industrial dishwashers/autoclaves.
Optional Material Grade and Surface Finish certification available upon request.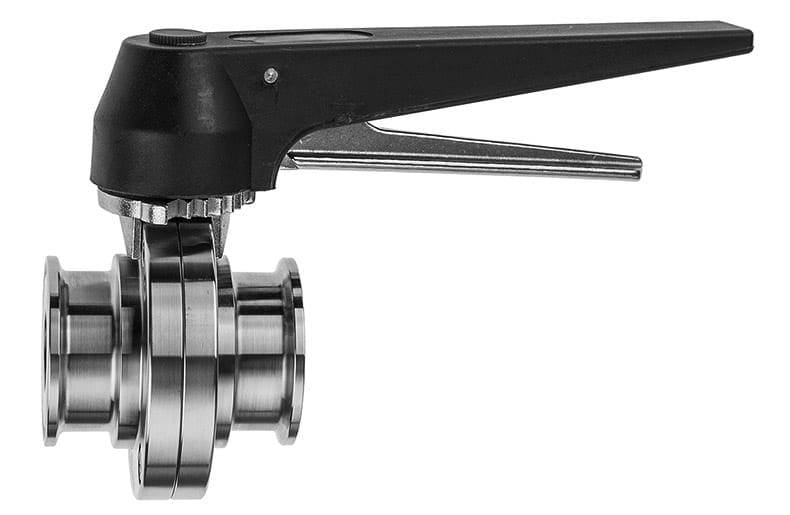 Available from Stock
(subject to availability)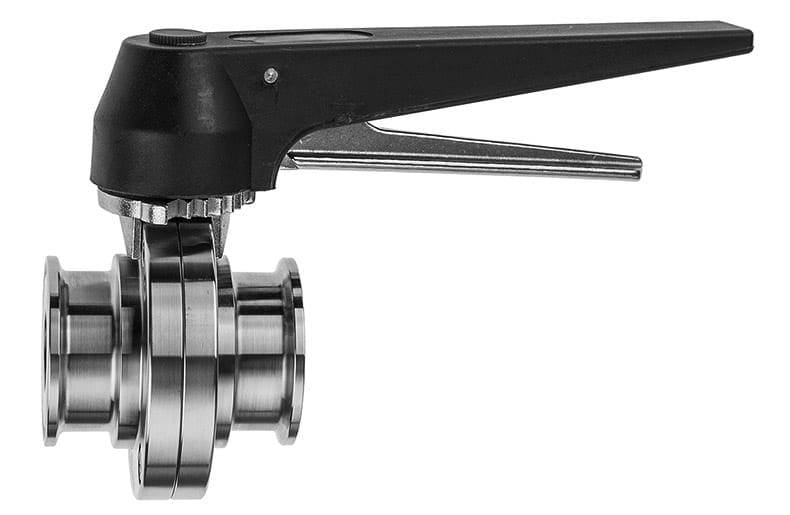 Pricing:
| Product No. | Description | Material | Price |
| --- | --- | --- | --- |
| BF42900100 | 1" Butterfly Valve - Clamp Ends - EPDM Seal | 316L SS | £79.95 |
| BF42900112 | 1.5" Butterfly Valve - Clamp Ends - EPDM Seal | 316L SS | £82.60 |
| BF42900200 | 2" Butterfly Valve - Clamp Ends - EPDM Seal | 316L SS | £100.45 |
| BF42960212 | 2.5" Butterfly Valve - Clamp Ends - EPDM Seal | 316L SS | £118.85 |
| BF42960300 | 3" Butterfly Valve - Clamp Ends - EPDM Seal | 316L SS | £138.75 |
| BF42900400 | 4" Butterfly Valve - Clamp Ends - EPDM Seal | 316L SS | £192.35 |
| BF42900100-SS | 1" Butterfly Valve - Clamp Ends - Silicone Seal | 316L SS | £93.30 |
| BF42900112-SS | 1.5" Butterfly Valve - Clamp Ends - Silicone Seal | 316L SS | £98.05 |
| BF42900200-SS | 2" Butterfly Valve - Clamp Ends - Silicone Seal | 316L SS | £117.60 |
| BF42900212-SS | 2.5" Butterfly Valve - Clamp Ends - Silicone Seal | 316L SS | £138.20 |
| BF42900300-SS | 3" Butterfly Valve - Clamp Ends - Silicone Seal | 316L SS | £168.45 |
| BF42900400-SS | 4" Butterfly Valve - Clamp Ends - Silicone Seal | 316L SS | £222.05 |
Contact us about this product
Browse Other Types of Products