TGM M100 Filler and Closer
Designed for the automatic filling, stopping and sealing of small containers from 1ml to 250ml at up to 40 pieces per minute. Can be used in clean room environments.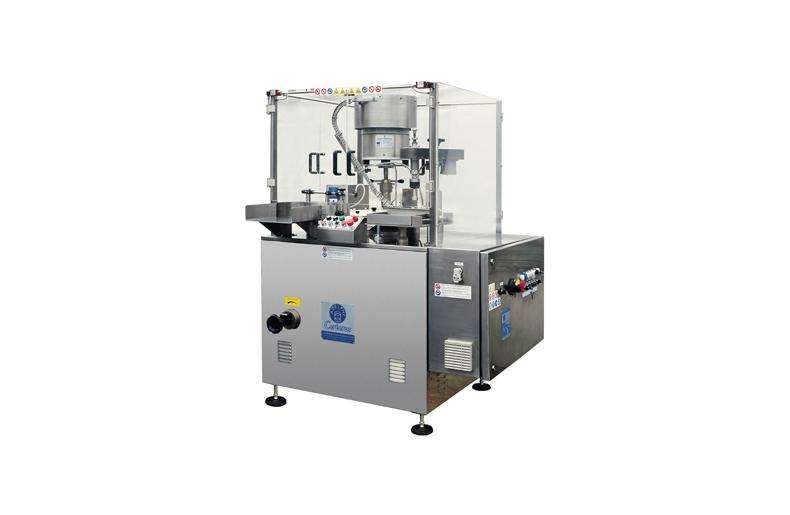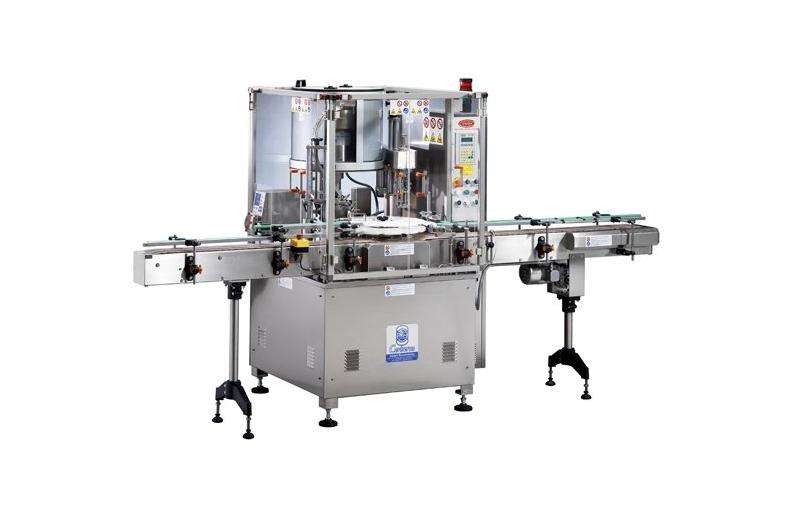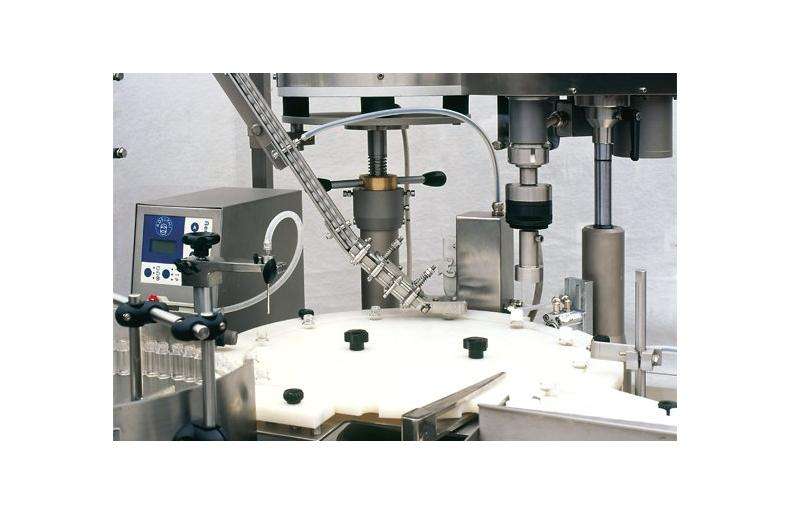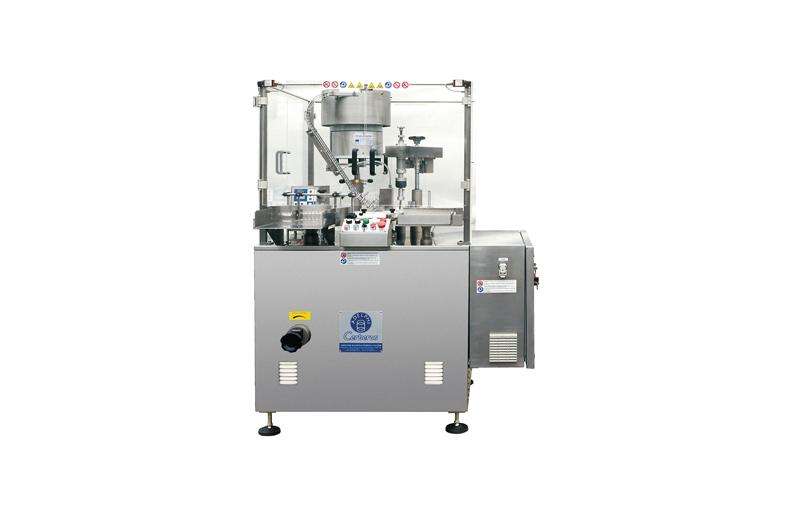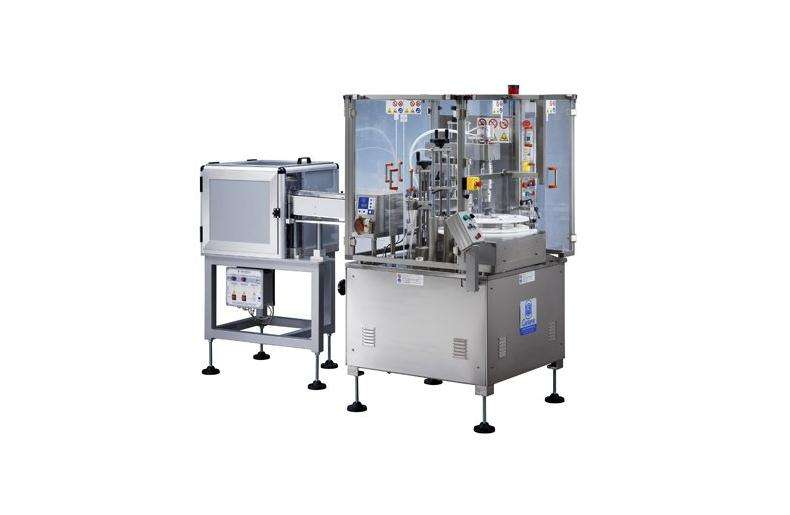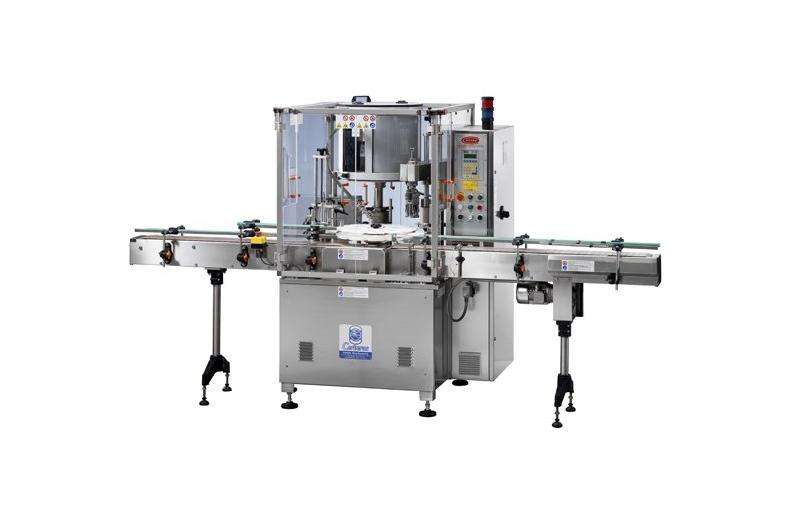 NEED MORE INFORMATION?
Please get in contact with us by filling out the quick enquiry form on this page, and we will get back to you with the information you need.
The TGM M100 machine is a floor mounted filling and closing machine of monobloc design.  It has a stainless steel frame, is PLC controlled and designed for ease of cleaning and change over with GMP in mind.
The machine is based on the monobloc principle and has stations for filling, stoppering and capping as necessary. "No bottle no fill" and "No cap" or "badly tightened cap" sensors are controlled by the PLC control system with a diagnostic screen mounted to one side of the machine.
The filling system is by peristaltic pump, volumetric displacement pump or by vacuum, allowing a very wide range of products to be filled.
The peristaltic pump which is mounted inside the safety frame is ideal for small volumes of liquids and mobile oils such as essential oils.  Thicker products and larger volumes are better filled by use of the displacement pump which can handle any material suitable for use with a filling hopper.  The vacuum filling system is used when filling to a level.
Many types of closure can be handled including screw caps, push on caps, clinched seals for pump sprays or vials, plugs, pipettes, droppers, stoppers and security caps.
The M100 is versatile and compact and can be used in clean room environments with air exhaust modifications.
IN NEED OF SERVICING OR SPARE PARTS?
Get in contact with our Aftersales Team by filling out the enquiry form on this page.