Mixing Containers
A range of stainless steel mixing containers with integrated mixers/agitators and a wide variety of further options.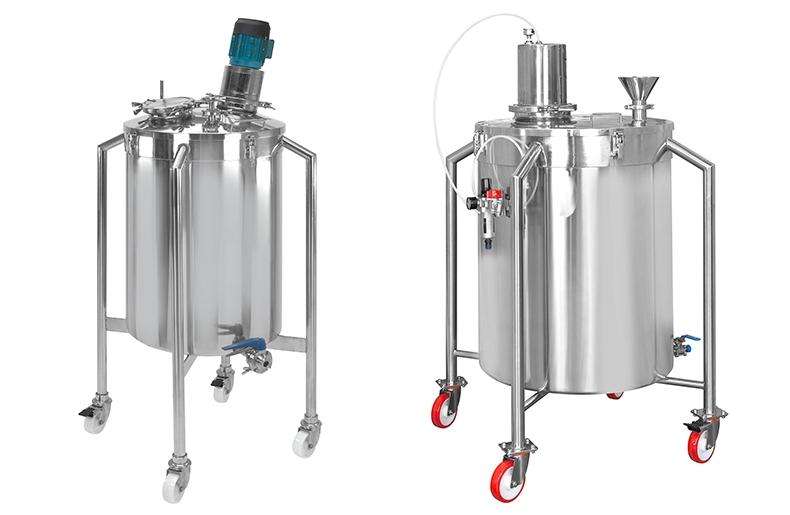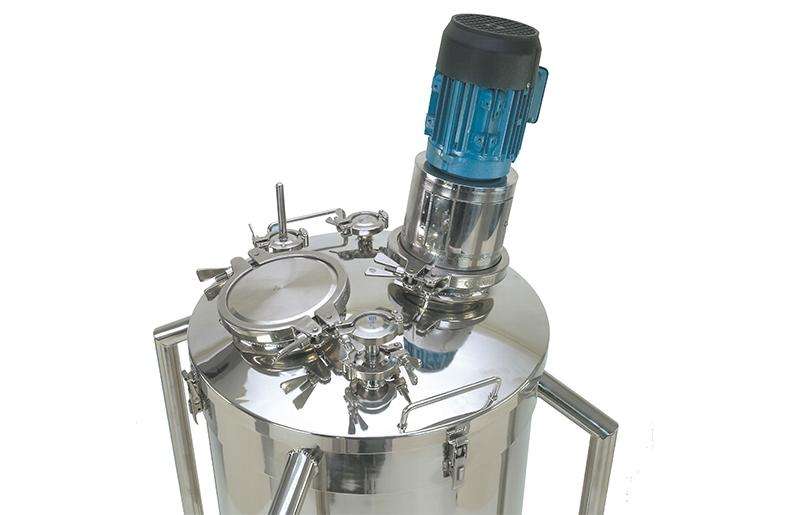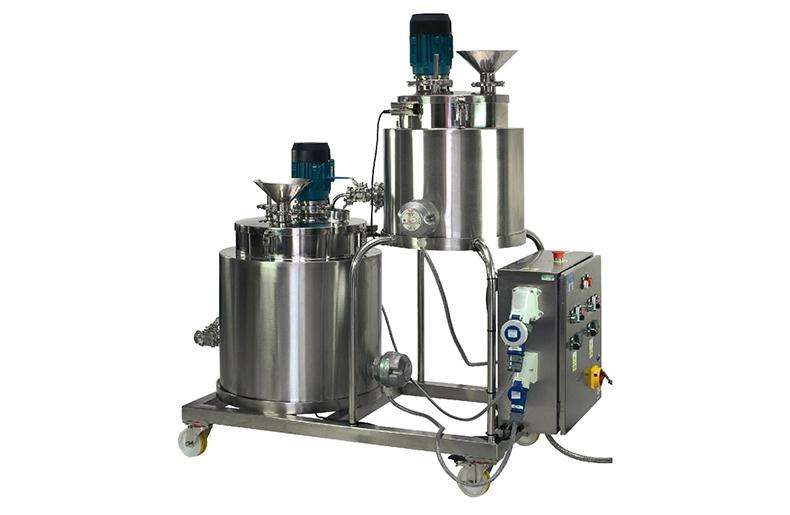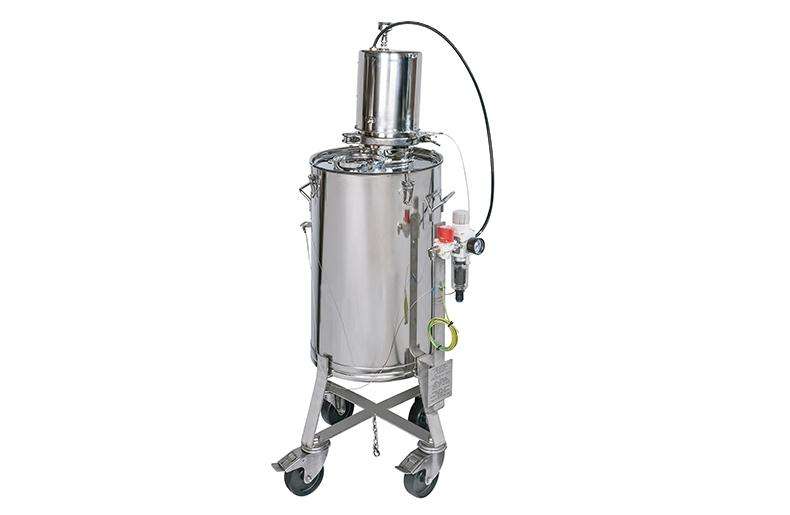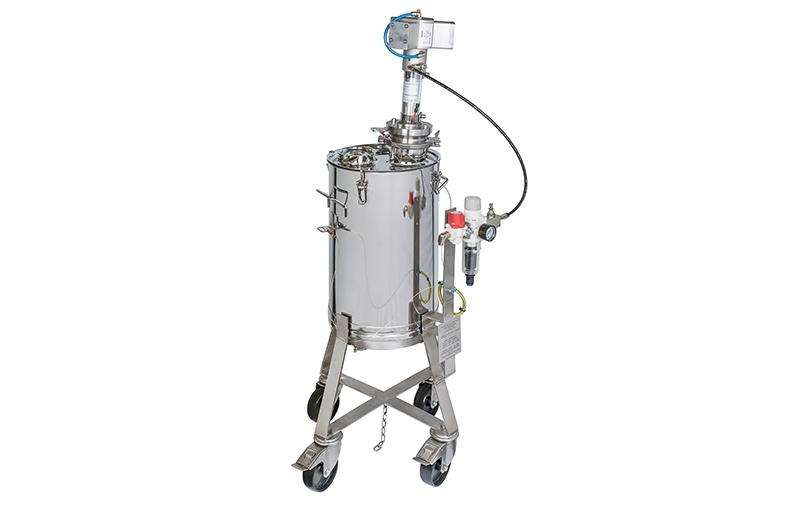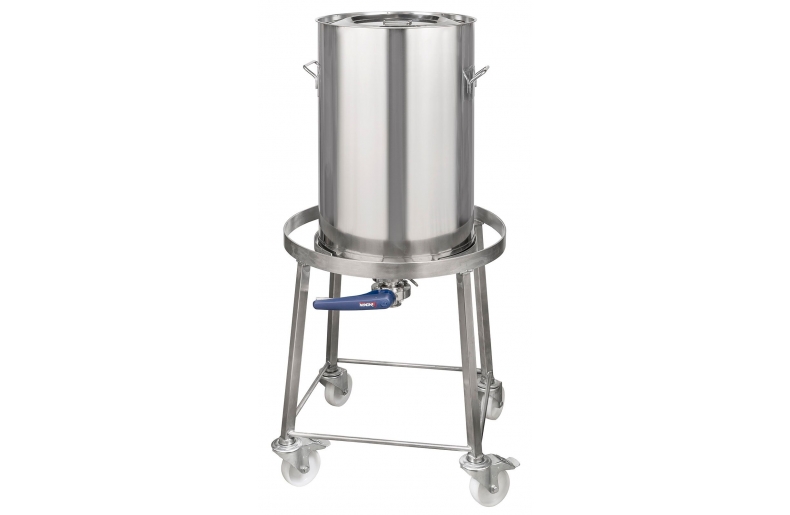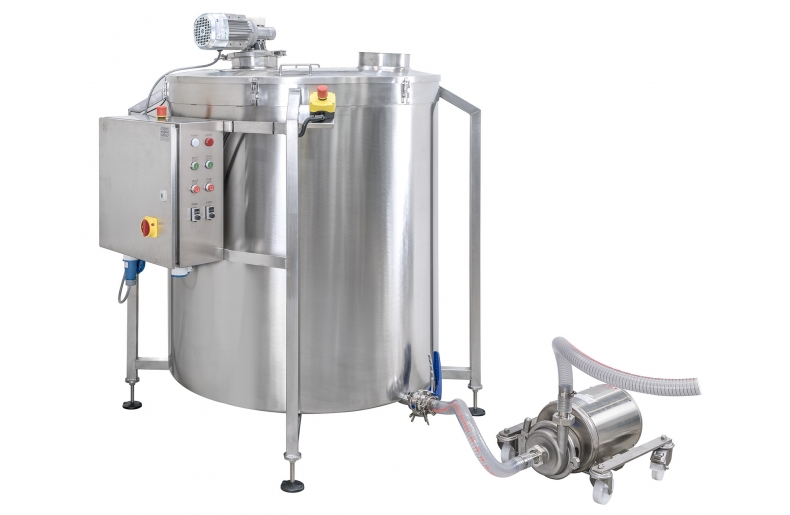 NEED MORE INFORMATION?
Please get in contact with us by filling out the quick enquiry form on this page, and we will get back to you with the information you need.
Adelphi can supply a wide variety of stainless steel mixing containers and vessels with mixers/agitators mounted on to standard Adelphi containers, customised Adelphi containers, or custom stainless steel containers designed to meet your individual specification.
Options:
Flat, flat sloping, cone or dished container bottom
Mixing solution (high shear, propeller, agitator etc. of varying power and speed)
Additional ports
Additional manways
Jackets (heated, cooled or insulated)
Mobile frames
We have also designed and produced a number of ATEX rated containers for a range of applications.
We offer a tilted mobile frame for decanting from your vessel, which has been specifically designed for clients in the vaping industry. The frame fits our standard 75L and 150L vessels. The angle of tilt means that when filling the e-liquid product into containers, the vessel can drain completely with no liquid pooling.
Please contact us with your exact requirement and we will advise you of the most cost effective solution.