Accuramatic Peristaltic Dispensing Unit
A peristaltic dispensing unit designed to enable quick, easy, and hygienic filling of mobile liquids.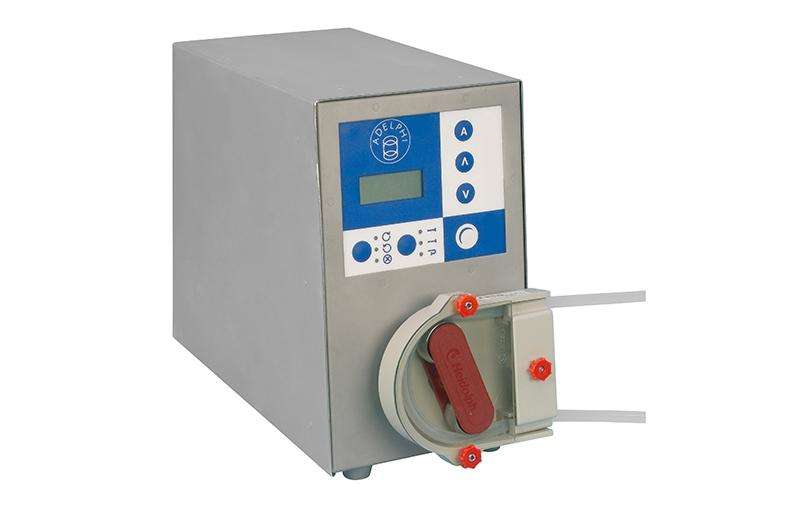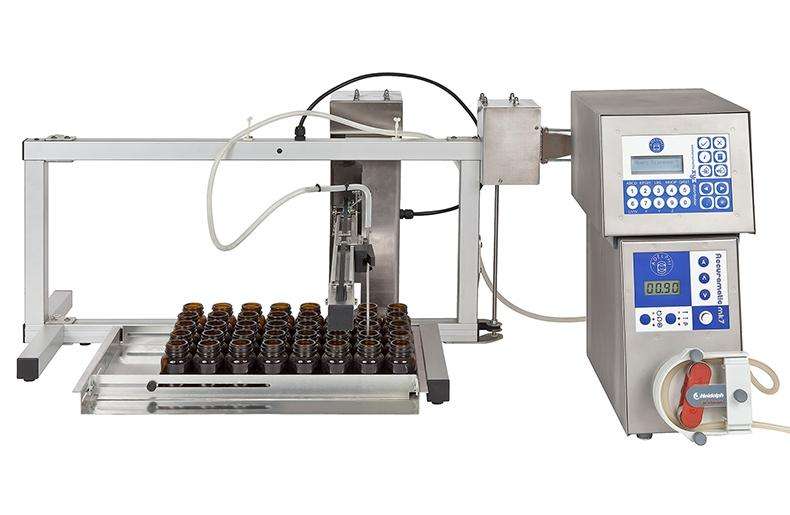 NEED MORE INFORMATION?
Please get in contact with us by filling out the quick enquiry form on this page, and we will get back to you with the information you need.
The Accuramatic Peristaltic Dispensing Unit is designed with the pharmaceutical laboratory in mind, although suitable for a range of industries.
This peristaltic dispenser can be combined with an Adelphi XYZ Distributor (available to purchase separately), to create complete peristaltic filling machine offering quick, easy, and hygienic filling of whole trays of vials or bottles automatically.  Alternatively it can be paired with an Adelphi Filling Jig which is designed to ensure the clean filling of small necked containers such as ampoules, without wetting the inner wall of the container at the sealing point.  See Related Products below for more information on the XYZ Distributor and Filling Jig.
The peristaltic dispensing machine can be operated by hand, foot switch, or will cycle automatically with a delay of up to 10 seconds between fills. The pump runs at a constant speed for a precisely determined period of up to 100 seconds, can run forwards or backwards, and has a choice of three filling modes:
– Braked stop
– Soft stop
– Stop with suck back
Like all peristaltic pumps the liquid only comes into contact with the inside of one uninterrupted length of silicone tubing which will withstand repeated sterilisation. This produces a completely closed system, eliminates the risk of cross contamination and is therefore ideally suited to pharmaceutical laboratory and small industrial applications. Bacteriological inline filtration can be performed at the outlet side of the pump.
IN NEED OF SERVICING OR SPARE PARTS?
Get in contact with our Aftersales Team by filling out the enquiry form on this page.