Propeller Mixer
Designed to facilitate the effective mixing of mobile liquids and free dissolving powders.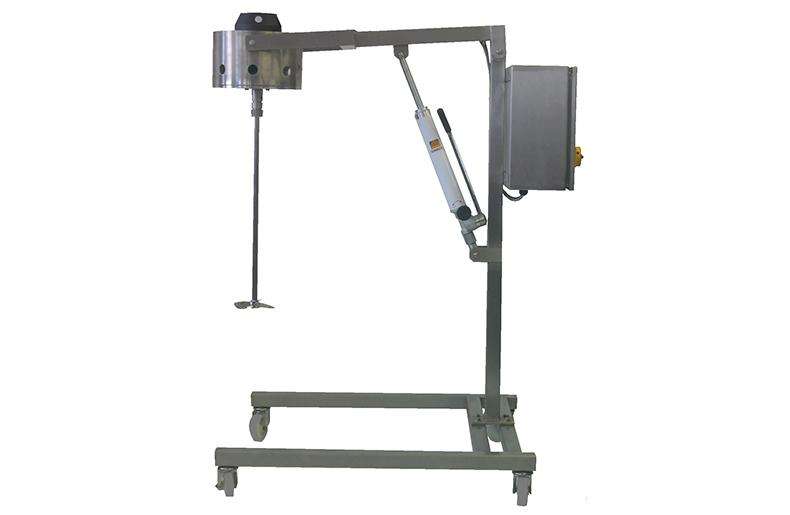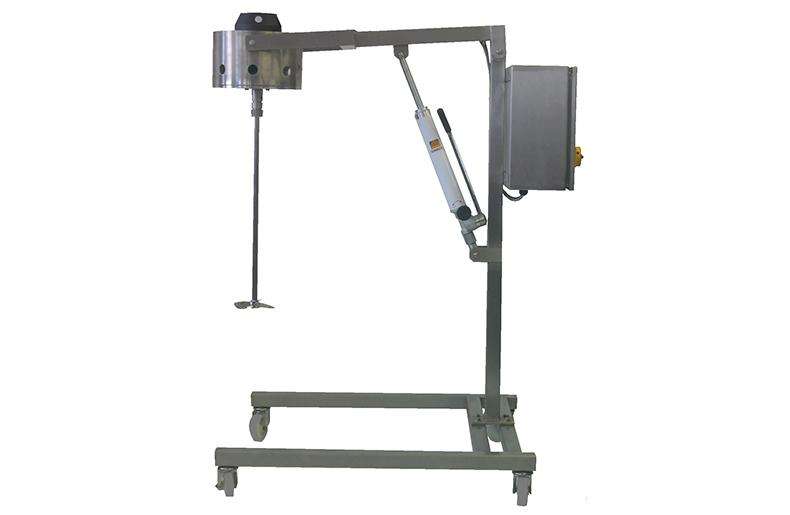 NEED MORE INFORMATION?
Please get in contact with us by filling out the quick enquiry form on this page, and we will get back to you with the information you need.
The Adelphi Propeller Mixer is a semi-automatic mobile mixer, ideal for mixing mobile liquids and free dissolving powders.
The mixing head is mounted on a mobile stand with powder coated hydraulic cylinder (manually operated) and control panel. All contact parts are manufactured from 316L grade stainless steel, with the remainder of the construction being 304 grade.
As standard this unit will operate at 1,400rpm. It is supplied as standard with wheels for mobility, or alternatively can be supplied with feet.
Options:
Variable speed
3 phase or single phase
0.37kW, 0.75kW
Note – when enquiring on this product please specify the product type to be mixed (including viscosity) as well as the size of container to be used with the mixer.