Response Monobloc Filler
An automatic filling and capping machine which provides many advantages for customers compared with traditional inline packaging systems.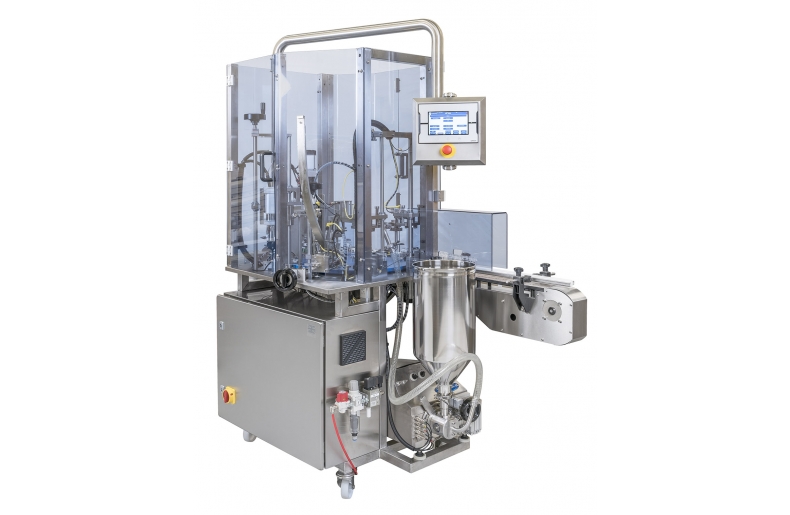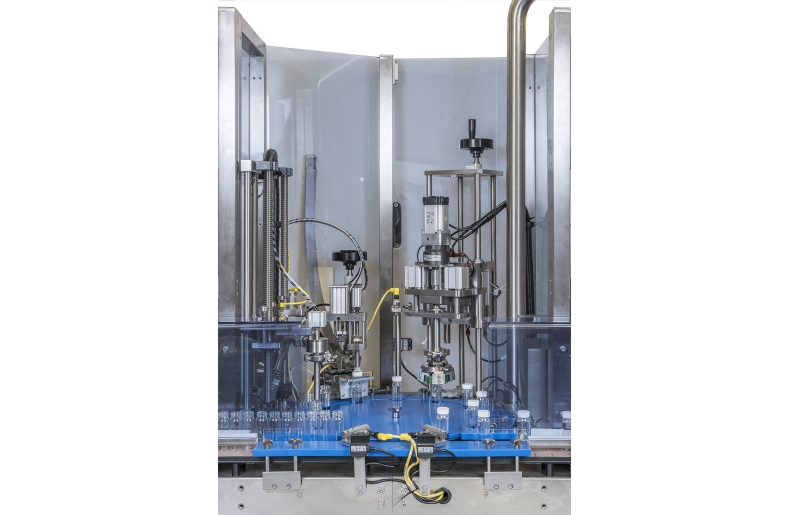 NEED MORE INFORMATION?
Please get in contact with us by filling out the quick enquiry form on this page, and we will get back to you with the information you need.
Adelphi's Response Monobloc Filler is ideal for use with products such as e-liquids/vaping liquid, and provides many advantages for customers compared with traditional inline packaging systems.
Key features and benefits:
– Capable of filling 3ml to 250ml containers
– Space-saving design
– Ten-minute strip down time
– Hygienic stainless steel construction; all wetted parts are 316 stainless steel
– Response volumetric filler fill-accuracy +/- 0.25%
– Quick and easy to change parts from one fill-size container to another
– Easy-to-use intuitive HMI touch screen controls for your operator
– Designed to effectively handle liquids, oils, creams, pastes and solids in suspension
– Speed of operation in the region of 30 per minute
– Reduced labour costs
The Response Monobloc filling machine can incorporate the following elements to give a complete turnkey packaging line:
– In-feed table
– Bottle blower
– Filler
– Automatic cap placement
– Capper
– Labeller
– Collection table
The single starwheel completely synchronises automation processes; each index of the starwheel moves the container to the next stage, ensuring it remains central during all procedures.
The Response Monobloc Filler has been designed to work with our Adelphi Response Volumetric Fller, but it can also be configured to incorporate fillers from other suppliers. As production demands increase, a second head can easily be added for fill sizes 5ml – 100ml.
As well as it's suitability to the e-liquid/e-cigarette market, this machine is also ideal for those filling biopharmaceuticals.
IN NEED OF SERVICING OR SPARE PARTS?
Get in contact with our Aftersales Team by filling out the enquiry form on this page.