System F-1800 Filler
A fully automatic inline liquid filling system, delivering outstanding production flexibility and output, as well as cost-saving efficiency and future-proof scalability.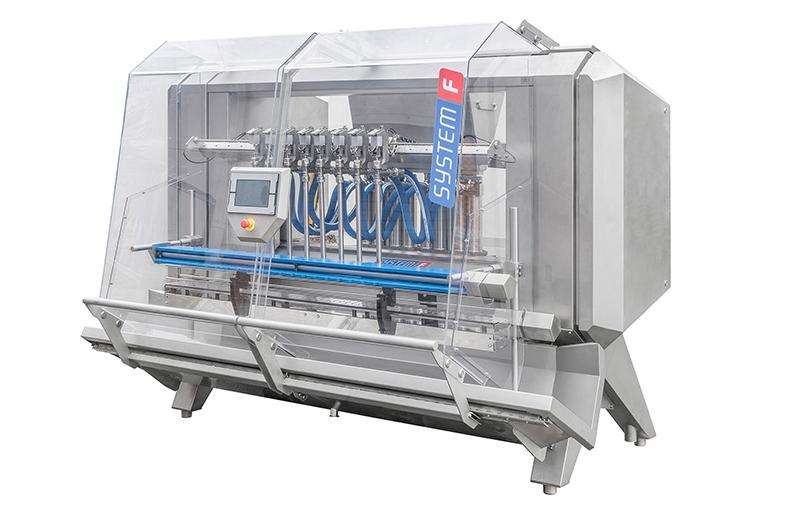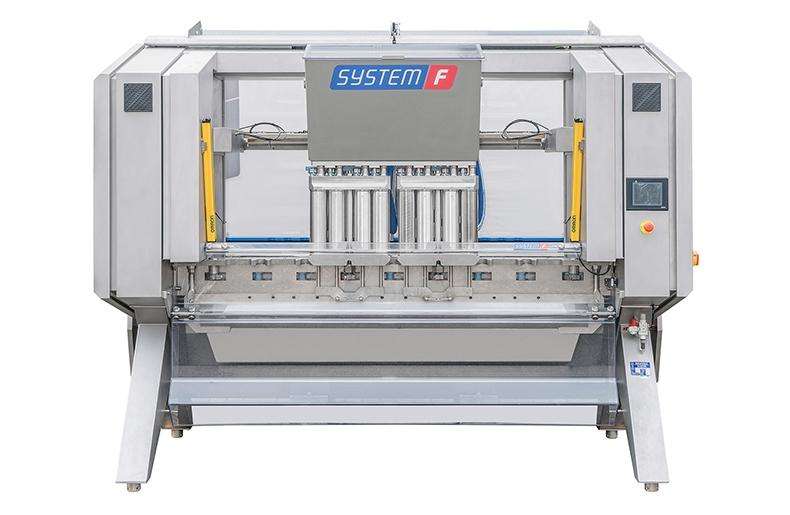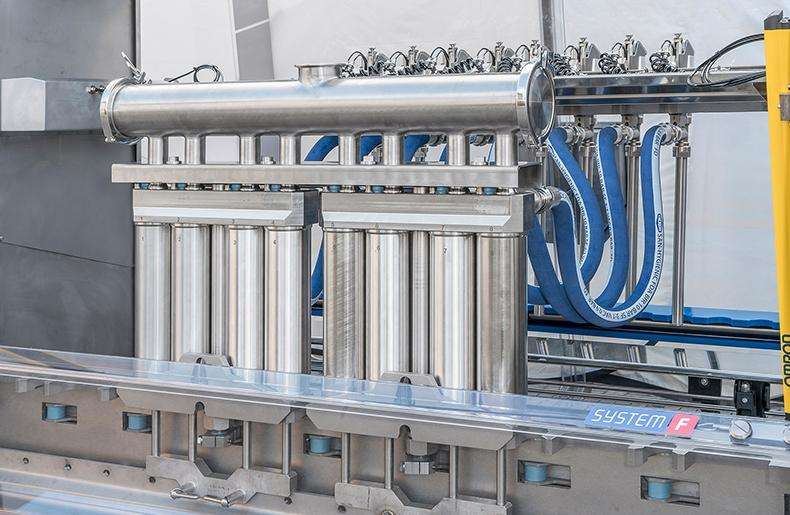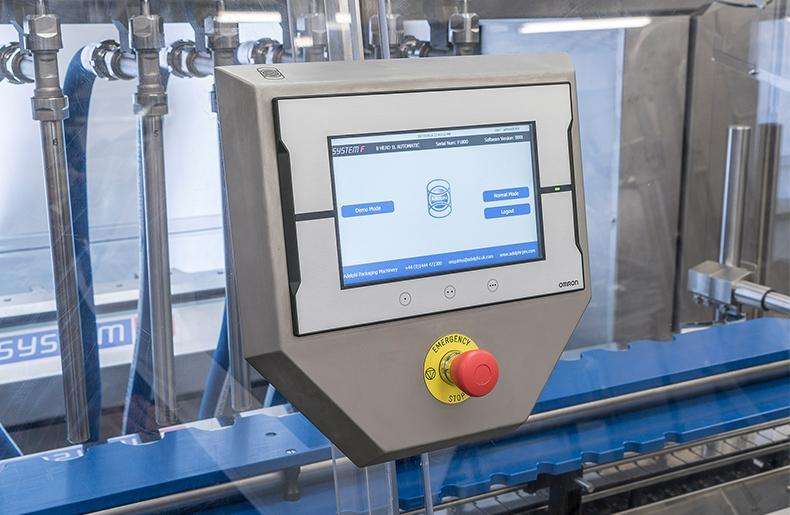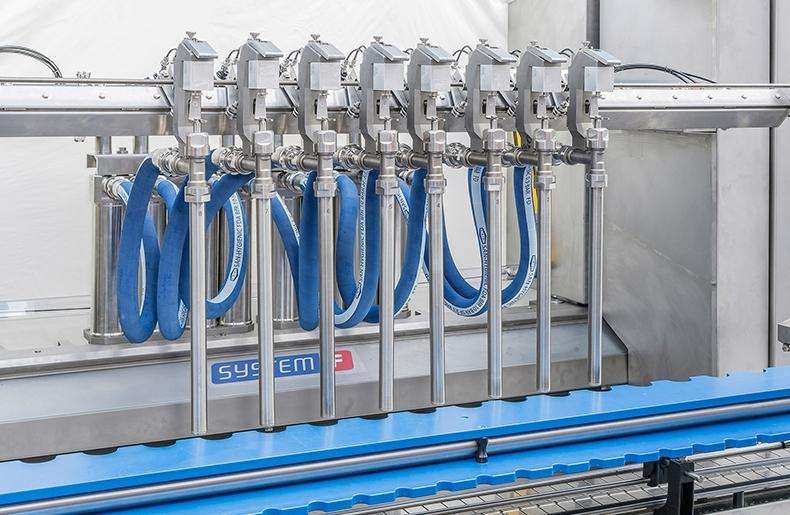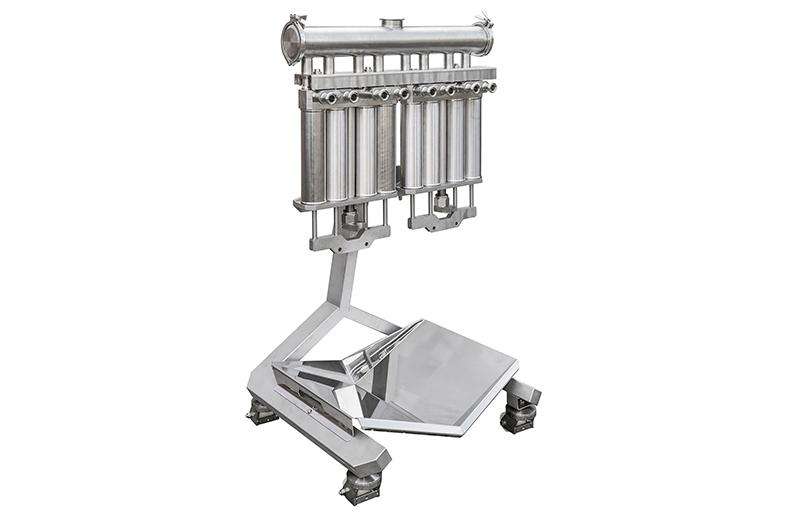 NEED MORE INFORMATION?
Please get in contact with us by filling out the quick enquiry form on this page, and we will get back to you with the information you need.
The System F range of inline liquid fillers are unique in the market place and offer an exciting combination of benefits to the owner and end user.  System F has been developed to deliver most of the benefits of a bespoke filling machine, without time consuming bespoke engineering work, and at 'off-the-shelf' prices. In addition, delivery lead time should be drastically reduced from the industry standard of 12-18 weeks.
Modular
Tailored to your needs at a favourable price
At the heart of the System F-1800 is a modular design that is capable of being configured to individual requirements without the need for bespoke development work.  Modules such as the Frame, Pumping System, Control System, Product Feed, Drive Systems, Conveyor and Guarding can be specified in almost any combination, and a range of options can be selected to further tailor a machine to particular production environments.
Efficient
Maximum output, minimum input
Innovative design and use of the latest technologies ensure that our System F machines deliver superior levels of accuracy and speed, and extremely efficient product and container changeover routines, while using less energy. This means increased output at less cost and with less production down-time.
Hygienic
Inherently clean design with easy access
Every element of our System range is designed with hygiene in mind, with quick-strip product contact parts in 316 grade stainless steel, and no horizontal surfaces where fluids can pool. The area underneath the machines is also easily accessible, to aid the maintenance of a clean production environment.
Scalable
Buy today, save for tomorrow
With our System range, you no longer have to pay now for capacity that you hope you will need in the future. Instead, you can quickly and cost-effectively grow your filling line, simply by adding or upgrading modules as needed.
The following are the most basic of choices that you need to make when specifying your System F:
Product Dosing Module – volumetric or flowmeter
Nozzle Module – Rise while fill, in to neck, two or three axis
Filling Heads – From 4 to 16 depending on pumping module selection
Drive Systems – Servo, pneumatic, or a mix of both
Product Feed – Tank (polished or unpolished) or manifold
Further options then need to be selected in order to tailor the system to your precise requirements.  Adelphi will guide you through the process to ensure that you get the perfect filler for your needs.
IN NEED OF SERVICING OR SPARE PARTS?
Get in contact with our Aftersales Team by filling out the enquiry form on this page.