Chat with us!
News Blog
Keep up to date with the latest news, insights and features from the Adelphi Group of Companies
A Great Response
April 26, 2012
Versatile bench top filling machine handles a wide range of products with ease
Broad Oak Toiletries thought it would have to commission a costly custom-built filling machine to deal with a problem product until it saw Adelphi's Response in action. "It was a really awkward product – thick, granular and paste like," recalls Andy Pocock, production engineer at Broad Oak. "The equipment we had was really struggling and speeds were down to 40 units per hour."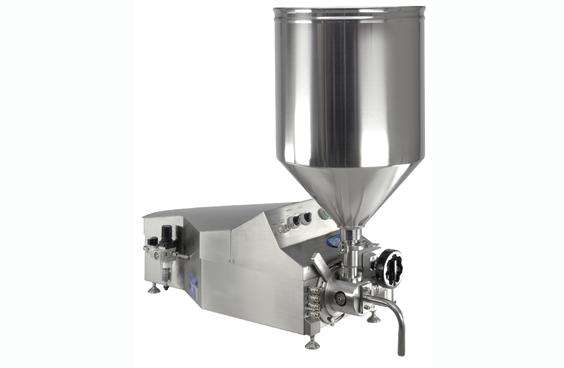 Andy approached Adelphi about building a bespoke filler for the problem product, and was dubious when Adelphi suggested the off-the-peg Response instead. "Adelphi insisted we trial it and when we did, our jaws dropped to the floor because it moved the stuff instantly, and it was filling to within +/- 0.2% of the fill target, which was far better than we had been getting."
For Broad Oak, which packages around 500 different SKUs ranging from 5ml through to 1 litre in size, another selling point of the Response was its ability to fill a range of products – from alcohol based liquids to lotions and creams – into all kinds of containers. Broad Oak purchased its first Response filler in summer 2011, and was so pleased with its performance that it decided to buy a further three for fulfilling lower volume orders.
Although slower than Broad Oak's fully automated lines, the semi-automatic fillers are better suited to low volume orders thanks to their fast changeover times and they have resulted in an increase in productivity of almost 70%. "I wouldn't say it's a tool-less changeover but you really only need two tools to do it – an alan key and a spanner" says Andy. Using the Response to fill its products has enabled Broad Oak Toiletries to achieve both accuracy and speed, two things that don't often go hand in hand. The benefits of more accurate filling have resulted in a reduction in wastage and giveaway of about 60%.
Broad Oak is now considering investing in an Automation Base for their Responses, giving even greater flexibility. "The four fillers can be plugged into a detachable automatic base, creating a four-head fully automatic machine," explains Dean Willis of Adelphi. "This gives complete user flexibility – you can have a four-head automatic one day if you've got a big order and four semi-automatic fillers the next."