News Blog
Keep up to date with the latest news, insights and features from the Adelphi Group of Companies
Cosmetics and Personal Care, and the rise of Tubes
June 15, 2018
[:en]Cosmetics and Personal Care, and the rise of Tubes
Whether you are mixing, filling, capping or closing, Adelphi's range of equipment can assist your every need with producing or packaging cosmetics and beauty products. It may be a natural skincare product that needs to conform to strict eco-guidelines, or a fragrance-based indulgent range that utilises essential oils and luxury ingredients. Whatever the product, we're here to help.
Joanna Cosgrove, Contributing Editor of Beauty Packaging Magazine wrote last month that "one of the biggest trends in beauty [is] personal care tubes", and enthuses that the global tube market is "forecasted to reach $11.43 billion by 2022". Evan McVittie, innovation and marketing manager of Unique Distinctions Inc. agrees, stating that more and more clients are "capitalizing on the economic dependability of tubes".
Adelphi's range of tube fillers and sealers covers everything from hand-held tube folding and crimping pliers, to the Vesta 1C (for small batch production), and upwards to the TGM E250Matic, an automatic tube filling and sealing machine capable of processing metal, polyethylene and laminate tubes. This is a real highlight of the Adelphi catalogue, and will be exhibited at the Process and Packaging Machinery (PPMA) 2018 show.
Cosgrove is keen to note that "like every other facet of the packaging industry, the tube segment continues to do whatever it can to shrink its environmental footprint". She lists the primary goal as "sustainability, which is being achieved through the use of Post-Consumer Recycled (PCR) plastic materials" or recyclable "Poly Propylene" in the tubes themselves, and re-useable stainless steel equipment in the manufacturing process.
Adelphi supply mobile Poly Propylene vessels for products that cannot come into contact with stainless steel, and also offer a range of 316 grade stainless steel pharmaceutical quality process equipment, which includes mixing vessels, buckets, scoops and jugs, all to assist with the sustainable manufacturing process of cosmetics and beauty products.
Our fillers, cappers and sealers are installed and operating in a number of high value cosmetic manufacturers both in the UK and overseas, and offer the user an exceptional level of accuracy to avoid costly product wastage, as well as design elements that ensure the highest levels of hygiene in your production area are maintained. All of our machines are designed and assembled at our UK site, meaning that not only will your equipment be fully traceable, but purchases are supporting our economy in the current climate of uncertainty. Our hygienic manufacturing environment on-site includes a designated 'clean room', meaning that all Adelphi equipment is safe from the potential risks of contamination and impurities.
We are extremely proud of our services and facilities, and are always pleased to welcome customers and contacts to visit our site in West Sussex. If you would like to find out how Adelphi can help your business, please visit www.adelphi.uk.com, or alternatively please don't hesitate to call us on +44 (0) 1444 472300, or email sales@adelphi.uk.com.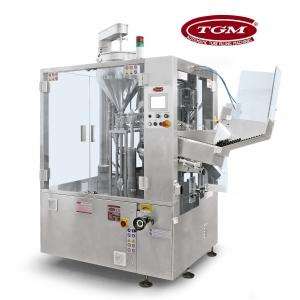 [:]