News Blog
Keep up to date with the latest news, insights and features from the Adelphi Group of Companies
HOT TOPIC: E-liquids
September 10, 2018
[:en]Discussions about vaping are everywhere at present, with market research group Euromonitor estimating that the number of adults who vape will reach almost £55 million by 2021. The global vapour products market is now thought to be worth £17.1 billion, which has increased from £3.1 billion just five years ago.
Public Health England's latest report on vaping highlighted evidence that e-cigarettes are less harmful than regular cigarettes, and that there was no evidence so far to suggest that e-cigarettes might encourage young people to take up smoking. The agency has also recommended that e-cigarettes should be available on prescription, because of their role in helping people give up smoking.
Adelphi have a large existing client base in the E-liquids industry, and can assist with all stages of the manufacturing process.
For mixing and blending, our heavy duty high quality stainless steel mixing vessels and utensils were built with hygiene in mind; all designs are pit and crevice free to avoid bug traps.
For filling, the Adelphi Response Filler was developed in response to our customers' requests, hence the name! It is a semi-automatic pneumatically driven bench top volumetric filling machine, designed to meet pharmaceutical standards, which is versatile, hygienic and easy to use.  The stylish exterior conceals a well-engineered and robust filling system. Setting the Response apart from its competitors is the quality of the 304 grade stainless steel, which ensures longevity, and is easy to set up, deconstruct and clean. The Response boasts higher levels of filling accuracy than other comparable machines which can sometimes have inaccuracies of up to +/- 1%. The Response can be semi or fully automated, and has scalability options as business demands increase, meaning that you don't have to invest in a brand new machine each time requirements change.
We also supply a bench top peristaltic filler for small batch production of vaping oils into bottles.
Heavily used in the pharmaceutical and food industry, our products will adhere to any new regulations that are created around the mixing and blending of vaping oils with flavourings. Our machinery contact parts are always manufactured from materials that take all FDA regulations into consideration.
When buying with Adelphi, clients prefer us as we are a trusted UK-based supplier, where similar machinery from the Far East can lack quality and durability. Additionally, prior to any sale commitment we are pleased to welcome clients to our site in West Sussex for a tour and machine demonstrations, which give peace of mind to the purchaser. Our high level of customer service continues after a purchase takes place, and our on-the-road engineers are here for your peace of mind.
If you would like to discuss how Adelphi can assist your vaping business, please don't hesitate to contact us on +44 (0) 1444 472300, or email sales@adelphi.uk.com. Our equipment is designed for use with the manufacture and packaging of liquids into vials, ampoules, syringes, bottles and tubes. If you require supply of the containers themselves, our sister company Adelphi Healthcare Packaging can assist you.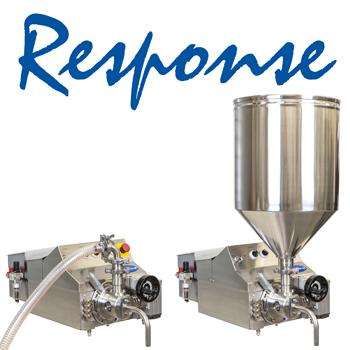 [:]