News Blog
Keep up to date with the latest news, insights and features from the Adelphi Group of Companies
Adelphi Manufacturing launching new Monobloc Filler at PPMA Show
September 19, 2018
[:en]Adelphi Manufacturing are excited to launch their new Response Monobloc Filler at the PPMA Show 2018 (NEC Arena Birmingham, 25th-27th September). It provides many advantages for customers compared with traditional inline packaging systems, and clients from the vaping, cosmetics and pharmaceutical industries are already expressing interest in what the Monobloc can offer.
Built to pharmaceutical standards, the hygienic Monobloc is a single-head filler capable of filling containers from 3ml to 250ml, in the region of 30 fills per minute. With easy-to-use HMI touch screen controls and quick strip-down, it improves productivity; not only can the Monobloc be fully stripped in 10 minutes, it is also quick and easy to change parts from one fill size container to another.
A major improvement facilitated by this filler is that the footprint of the machine is drastically reduced, which saves customers vital space compared to inline systems. Lengthy composite conveyor systems with several individual machines are replaced by compatible components surrounding a single starwheel.
Adelphi's Monobloc has also been designed to save customers money, compared to the cost of purchasing all of the separate machines required in an inline system. The single starwheel completely synchronises customers' packaging processes, and this simple, intuitive set-up also provides the benefit of reduced labour costs compared to the average inline packaging system.
To find out more about Adelphi's Response Monobloc filling system, call +44 (0) 1444 472300, or email sales@adelphi.uk.com. We hope to see you at the show – visit us on stand K24.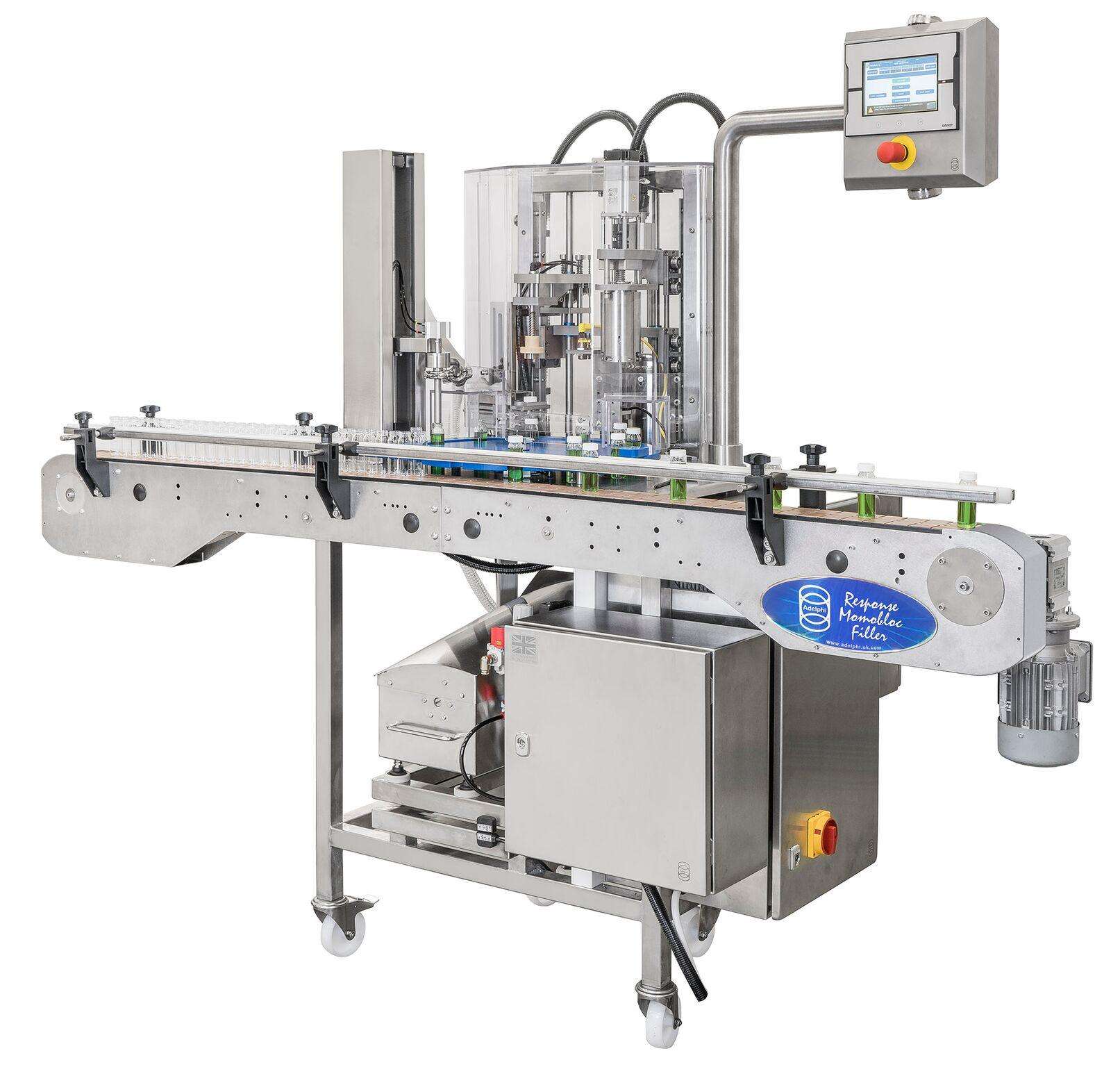 [:]