News Blog
Keep up to date with the latest news, insights and features from the Adelphi Group of Companies
Automation is essential in the buoyant snacks market
October 30, 2018
[:en]According to Waqas Qureshi and Simon Ruffley for Packaging News, "the snacks market remains incredibly buoyant… It represents a 'a rare global growth story' with the snacking business increasing by $3.4bn globally in 2017".
They assert that:
"changing consumer habits require the development of new products alongside existing favourites to ensure snacks companies can respond to the latest trends. This puts further pressure on production lines to maximise throughput and efficiencies.
Increasingly, therefore, snacks producers are looking to their equipment suppliers to support these demands.
It is the effective use of automation… that will be critical in enabling companies to capitalise on this still-growing demand for snacks. Automation helps to simplify set-up and changeover procedures and avoid costly errors in the process".
At Adelphi, we understand these concerns. Our Adelphi Filler and Sealer is a semi-automatic bag and pouch filling and sealing machine, widely used in the production of snacks.  As an entry-level system, it is aimed at small-scale producers who want to offer their products in bags and/or pouches.
The bag and pouch filler includes a bag-blowing station, diving cut-off nozzle, hot-jaw sealing station and eject station, and features tool-free changeover. The bags/pouches are blown and placed by hand and indexed at the touch of a button. Liquids, creams, 'chunky' products and pastes can all be filled into bags or pouches up to 500ml, at speeds of up to 10 units per minute.
The filler offers exceptional accuracy of +/- 0.25%, which far surpasses its closest competitors. After all, as noted in Waqas Qureshi and Simon Ruffley's insightful piece, "while snacks manufacturers need to maximise their throughput, if a line is achieving over 100 packs per minute but weighing accuracy and seal quality are being compromised then there is little to be gained".
To find out how Adelphi can help your snacks business, please don't hesitate to call us on +44 (0) 1444 472300, or email info@adelphi.uk.com.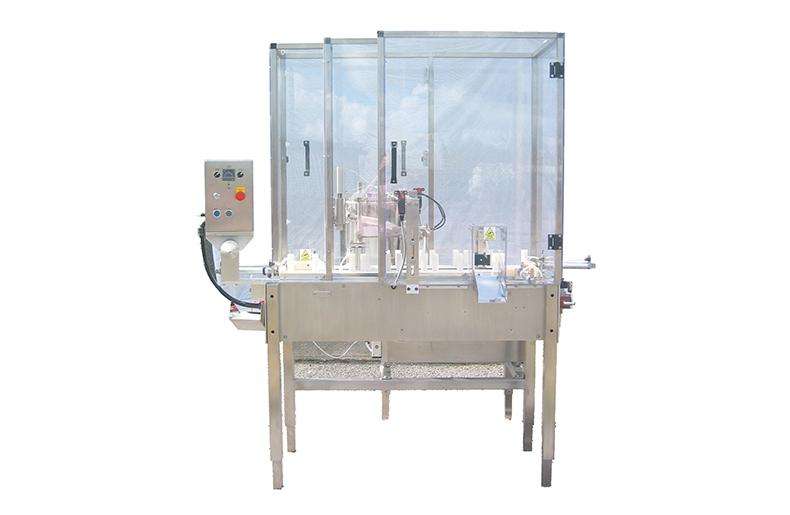 [:]