News Blog
Keep up to date with the latest news, insights and features from the Adelphi Group of Companies
Save the Children Christmas Jumper Day 2019
December 13, 2019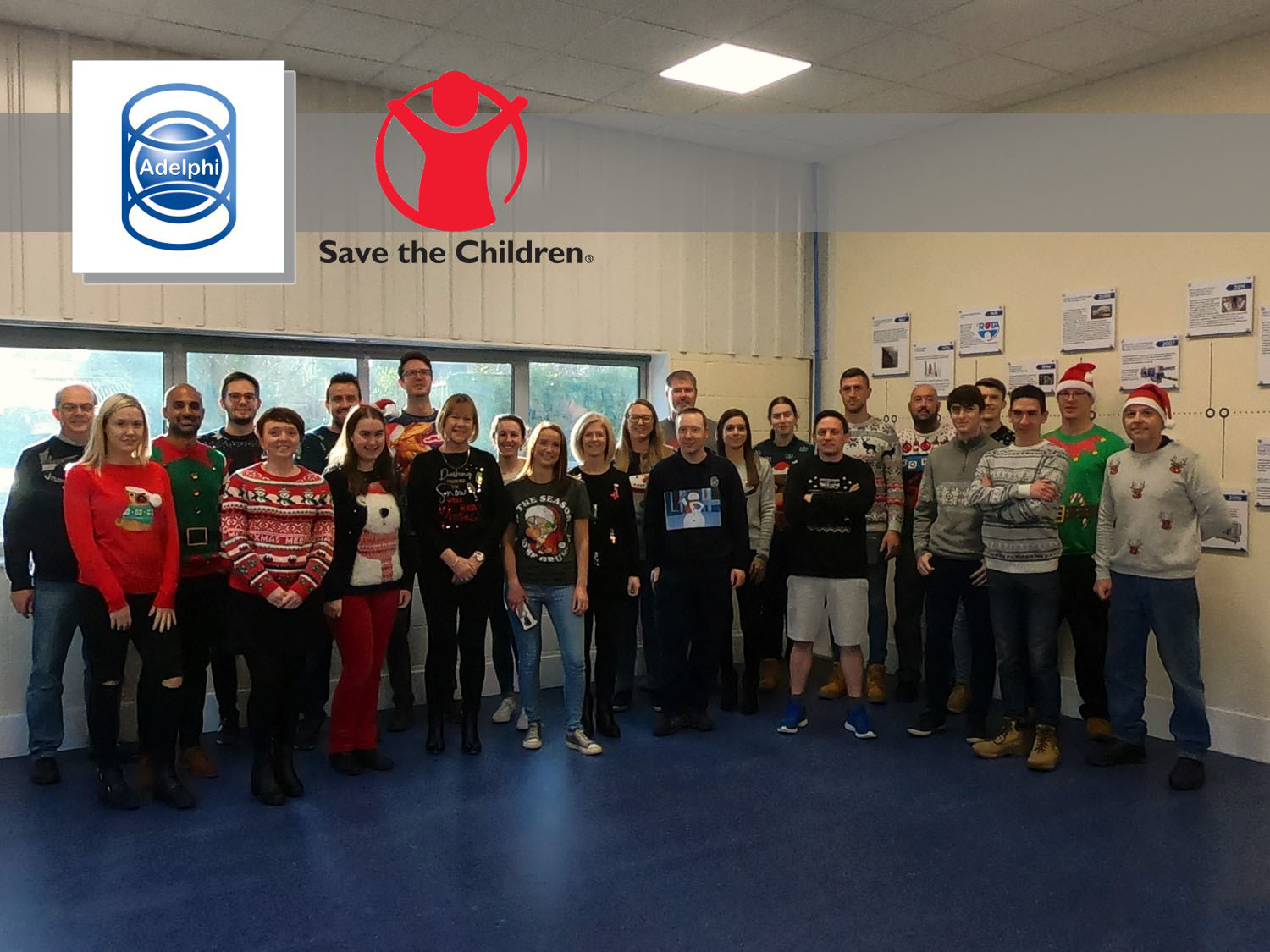 As the holiday season approaches, the air becomes filled with festive cheer and goodwill. It's a time when communities come together to spread joy and make a positive impact on the lives of those less fortunate. One remarkable initiative that embodies the spirit of giving is the Save The Children Christmas Jumper Day. This annual event not only adds a touch of festive fun to our wardrobes but also serves as a powerful tool for fundraising, bringing about tangible benefits for vulnerable children around the world.
On Friday 13th December 2019, Adelphi staff took part in National Christmas Jumper Day, to raise money for Save the Children.
"Every child offers something special"
Save the Children are a UK based charity tackling problems like pneumonia, hunger and protecting children in war. They work alongside children, supporters and partners, including trusts, institutions, companies and celebrities, to build a better world. They envisage "a world in which every child doesn't just survive, but thrives, and can go on to change the world."
This fits closely with the values at Adelphi's heart. Our business ethics statement includes the promise to "nurture the next generation", and in November 2019 we were awarded the 'Best Manufacturing Training/Apprenticeship Scheme' prize at the Made in the South East Awards, in recognition of our work with young people.
Save The Children Christmas Jumper Day is a wonderful example of how a festive tradition can be transformed into a powerful fundraising tool with far-reaching benefits. By participating in this heartwarming event, individuals and communities can contribute to creating a world where every child has the opportunity to thrive and experience the magic of the holiday season. After all, the true spirit of Christmas lies in giving, and Christmas Jumper Day provides a joyful and impactful way to do just that.
Adelphi are proud to participate in Save the Children's annual Christmas Jumper Day appeal every year. To donate to this very worthy cause, please visit: https://www.savethechildren.org.uk/christmas-jumper-day