News Blog
Keep up to date with the latest news, insights and features from the Adelphi Group of Companies
Autumn expansion for Adelphi
November 13, 2020
Autumn Expansion for Adelphi
In response to the evolving needs of our customers and a commitment to delivering exceptional service, we are embarking on a strategic staff expansion initiative. By augmenting our team, we aim to enhance our capacity to support customers more effectively and efficiently. The expansion will focus on recruiting individuals with specialized skills and a customer-centric mindset, ensuring that our team is well-equipped to address diverse inquiries and provide tailored solutions. This initiative not only reinforces our dedication to customer satisfaction but also allows us to respond more promptly to the increasing demand for our products and services. We recognize that a well-supported and capable team is integral to delivering a superior customer experience, and our staff expansion endeavors reflect our ongoing commitment to meeting and exceeding the expectations of our valued customers.
Adelphi are delighted to welcome this month's New Starters:
Susie Walker – Quality & Safety Officer (Adelphi Masterfil)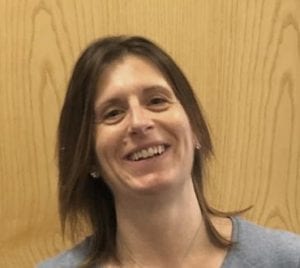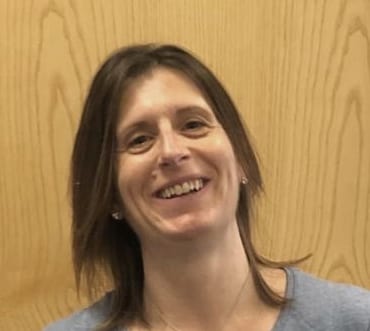 "I come from a background of 24 years' personal and professional development at the same company, where I worked my way up from Calibration Technician to R&D Applications Engineer, Quality Systems Auditor and finally Production Manager. As Quality Systems Auditor my role involved auditing different departments, and I loved understanding the different challenges being faced, and collaboratively developing solutions.
During this time, my previous company was purchased by an international group, which gave me a great understanding and experience of the roles which Quality and ISO play in different sized organisations. I was lucky enough to travel to visit customers at their sites, where I was often inspired by examples of truly great Quality practices.
In my first month as Production Manager, I was notified that our next ISO audit – to retain the ISO certification of the company – was happening in one week's time! Although this was deferred for a month, during that month I completely re-wrote all the Quality systems, as post-takeover the scope of the business had completely changed, from manufacturing to a supply chain, sales and calibration hub. We received just four minor non-conformances, and in the subsequent remote, lockdown audit we received none.
After initially applying for the Technical Engineer's role at Adelphi, the call-back I received for this position was a wonderful surprise! An informal telephone conversation lead to a more structured interview and site tour, where I felt completely at home and very energised by our discussions. Adelphi is clearly a company with a great ethos, and the company's attitude to sustainability was particularly impressive.
Everyone has been extremely welcoming and receptive to my suggestions, and I am enjoying getting to know the people who will really drive the new initiatives to come. I am passionate about continuous improvement, and with Adelphi's next ISO 9001:2015 audit due in May 2021, I look forward to working collaboratively with everyone to make Adelphi's already high quality systems even more effective."
Elise Lemon – Sales Administrator (Adelphi Masterfil)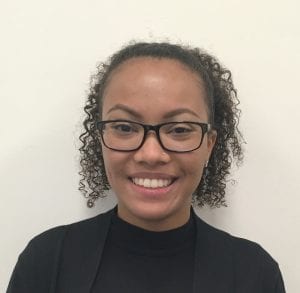 "After leaving school, I completed an apprenticeship in Customer Services and Sales at Gatwick Airport, attaining a distinction. I was subsequently promoted from an apprentice to a Junior Agent, where I was responsible for looking after customers who had missed their flights or had their flights cancelled. I developed many skills, including friendly, calm and professional customer service, great time management and confident computer handling.
Although I was quite nervous for my interview at Adelphi, I found the experience with Director Samantha Oliver very pleasant. She spoke very highly of the company and explained all the opportunities I can have.
I am most looking forward to utilising my existing skills to help Adelphi's customers, as well as learning new skills and working with new people."
James Bennett – Regional Account Manager, North of England (Adelphi Healthcare Packaging)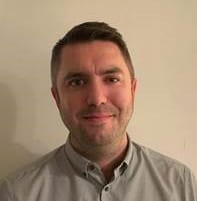 "I come from a project management background, working at a large pharmaceutical contract manufacturing organisation for eleven years, overseeing the running of client accounts with a focus on good customer service provision and issue resolution. These are things I will be looking to bring into my new role at Adelphi.
During my interview, I was really impressed to hear about Adelphi's wide range of services and products offered. The core values and ethos of Adelphi really came through, and that was something that was hugely appealing.
I am most looking forward to developing my knowledge of the healthcare packaging industry further, learning about Adelphi's extensive product range and meeting customers. Everyone has been extremely friendly and supportive in my first few weeks, and this is a great environment to work in."
Austen Laing – Technical Engineer (Adelphi Manufacturing & Pharma Hygiene Products)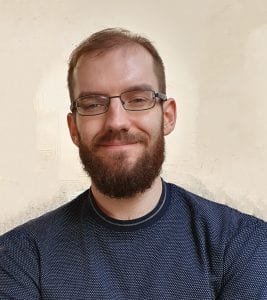 "I grew up in North Kent and studied Mechanical Engineering at the University of Bath, where I completed a year's placement at a pharmaceutical machine manufacturing company. After graduating I worked at Frazer Nash Manufacturing for 3 and a half years, designing bespoke machines for the food industry.
I was attracted to this role at Adelphi because I think the company is at an exciting stage, with plenty of scope to grow. My previous experiences in machine design fits well, and I really enjoy being hands-on making parts and building machines, so I hope to continue to do this.
My Adelphi interview process was really nice and very organised, despite the challenges of lockdown; I had an initial video interview before my face-to-face interview.
I'm really looking forward to helping grow the business, and developing some interesting new machinery for different processes and products."
Emily Salmon – Sales Administrator (Adelphi Manufacturing)
"After attending a local Sussex college, I started my working life developing customer service skills in the hospitality and aviation industries. These skills will help me to support Adelphi's customers, to the high standard they are used to.
I felt very comfortable during my interview at Adelphi, because staff were really friendly. I am now looking forward to completing my apprenticeship and building my career with Adelphi."
Victor Fernandes – CAD Mechanical Draughtsman (Adelphi Manufacturing)
"I was brought up in a Portuguese family, who always taught me to not only work hard, but also to work smart. I was educated in Portugal for 4 years and subsequently in England, but my time in Portugal taught me many values that I still implement today. My degree in Aeronautical Engineering was almost too niche, as it made me realise my passion for engineering in many other industries. Since then I have worked on becoming as versatile as possible, with experience in a wide variety of contexts, and as a result I am ready to improve everything and anything.
Interestingly, along my journey I spent some time in construction, with one of my jobs being to build the Adelphi Showroom!
I really enjoyed the interview process with Adelphi Manufacturing's Design Team, who listened to my questions and answered them thoroughly. We also shared some banter, which is always important! Adelphi's goals and products were well demonstrated to me, and captured my curiosity and desire to help this company grow even further.
My role is focused on converting 2D design drawings into 3D digital models and 2D digital drawings, ready for manufacture. I always hold myself to high standards, and I have a genuine desire to input my ideas into the company and help the rest of the team in progressing the company even further."