News Blog
Keep up to date with the latest news, insights and features from the Adelphi Group of Companies
Machine Adaptations to Improve Your Output & Accuracy
April 29, 2022
Custom and Popular Machine Adaptations from Adelphi Masterfil
Recent Custom Adaptations:
1. "The speed of filling was greatly increased!" – A recommendation from Riviera Drinks
The Challenge: To fill bag-in-box style containers, where the bag moves around during filling.
The Solution: Adelphi Masterfil's experienced technical team created a custom neck locator with tighter tolerance, for their classic S5000-S filling machine. This enables the plastic container top to 'clip' into place and hold, whilst the free-moving bag inside the static box is filled.
Watch a video of the machine in-action
2. The Challenge: To create an alternative to plastic or glass machine guarding for the dairy industry, where highly powerful cleaning chemicals are used to ensure optimum hygiene
The Solution: Adelphi Masterfil's team came up with a laser cut stainless steel 'grille' style guard, which will withstand the corrosive chemicals and prevent the build-up of mould and microorganisms for the customer, in this highly regulated industry.
Frequently Requested Popular Adaptations:
When it comes to liquid filling machinery, one size often does not fit all! That's why Adelphi Masterfil's expert technical team have developed a range of modification options for their standard S5000-S filler, to precisely meet the requirements of every customer…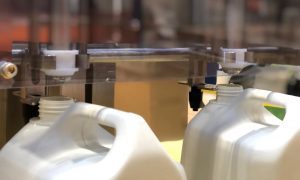 Option 1: Twin Head Filling
Choose our twin head filling option for double the output capacity – up to 5,760 containers per 8 hour shift.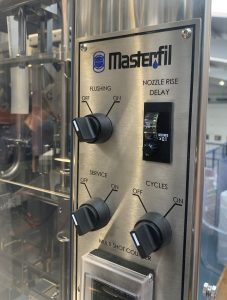 Option 2: ATEX Filling
Certified ATEX compliant parts to reduce static, for safe filling of high ethanol-content and other potentially flammable products.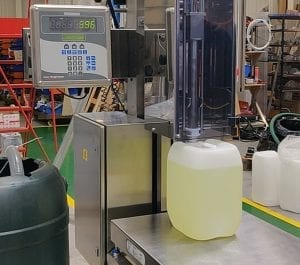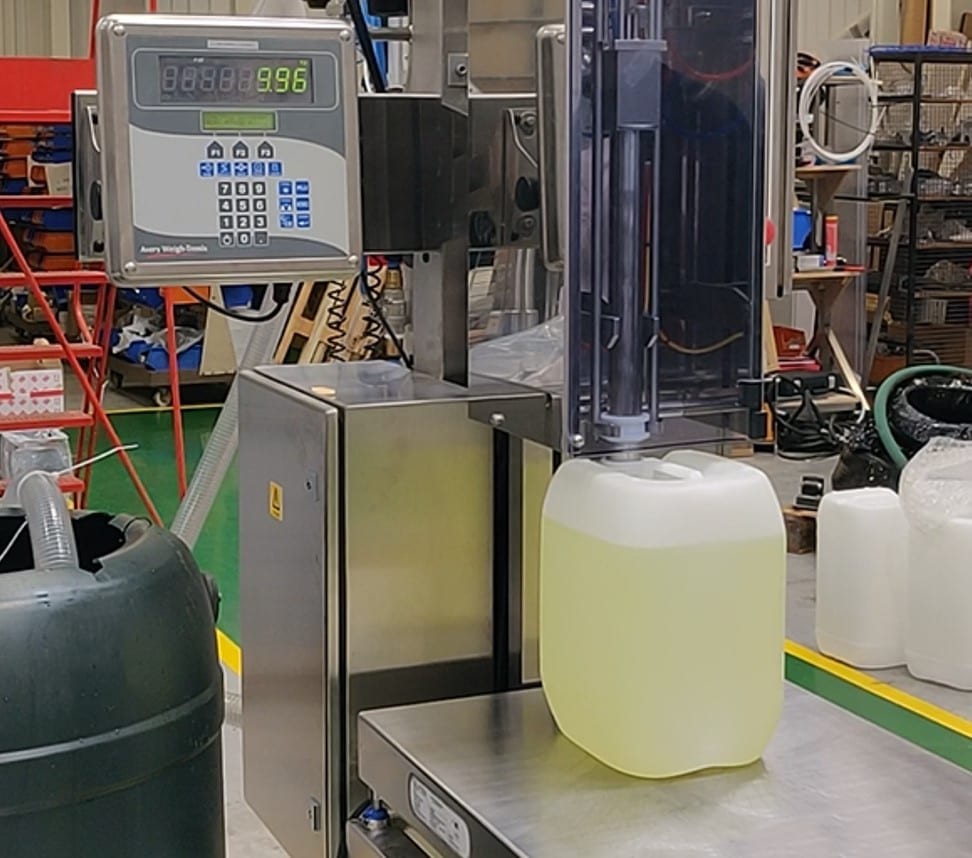 Option 3: Weigh Scale Filling
Fill accuracies comply with DOT weights and measure requirements (DTI Certification No 2001/15) for added quality control
Read what our customers have to say