Consistently High Quality Sealing
Simple & Intuitive to Use
Up to 120 Ampoules per Hour
Product Specification:
Quick and efficient.
Sealing open or closed-type ampoules, 1 - 50ml.
Supplied with either the Air Compressor Pump, or the Compressed Air Regulator and Pipe.
Operation: the ampoule is placed and held on the adjustable platform and turned while manually drawing off the ampoule top with tweezers.
Pack size: 1 carton, 39x34x17cm, 2.5kg (approx.)
Adelphi Manufacturing also offer:
OC Ampoule Opener & Sealer for semi-automatic sealing.
Ampoule Filling Jig for clean filling without wetting the ampoule wall where it will be sealed.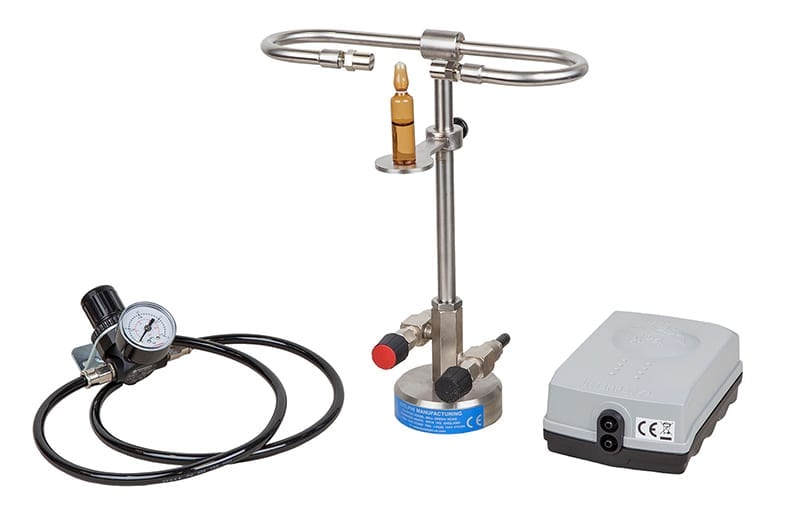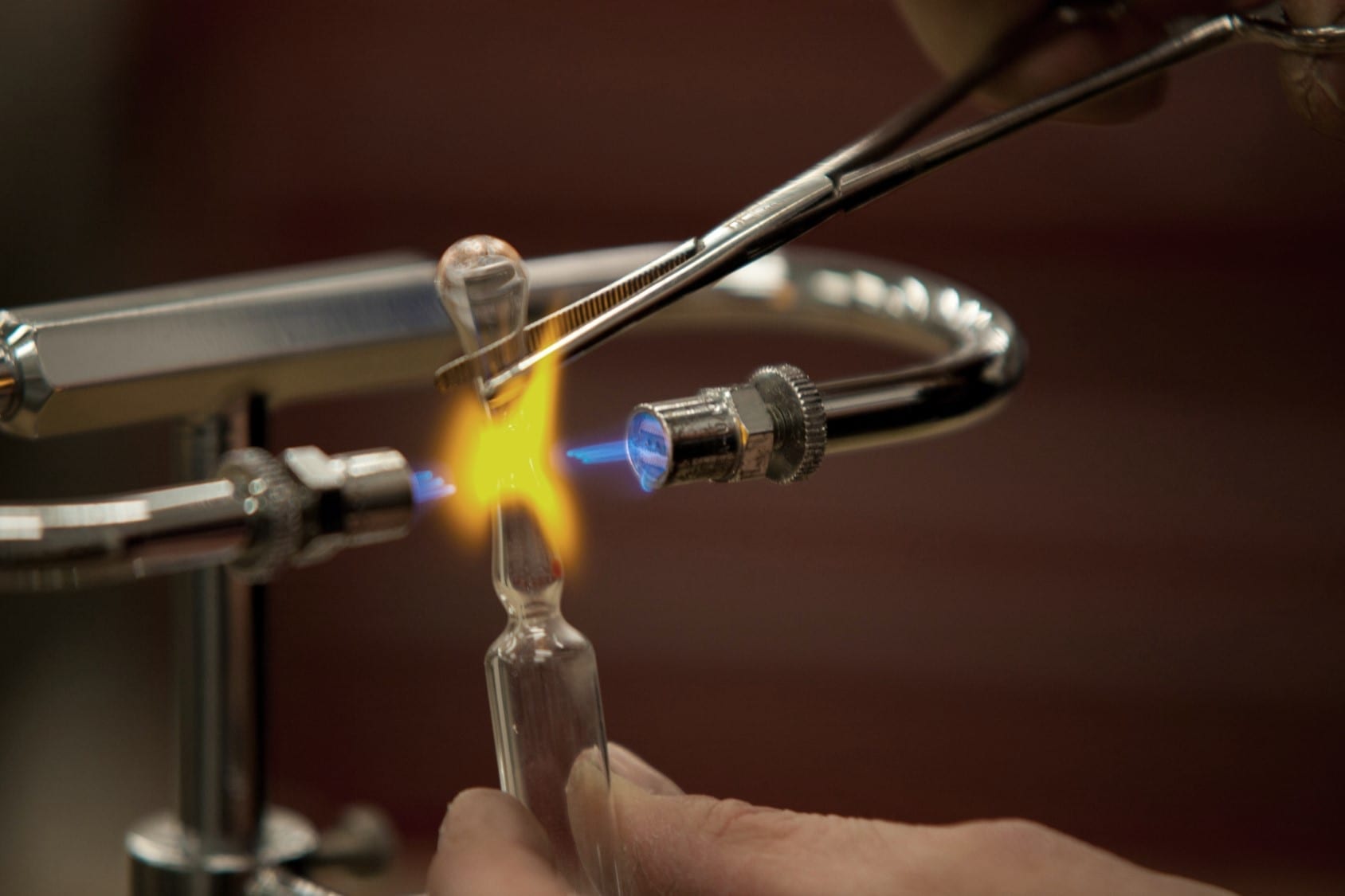 Zero EU Import Duty. Available from Stock
(subject to availability)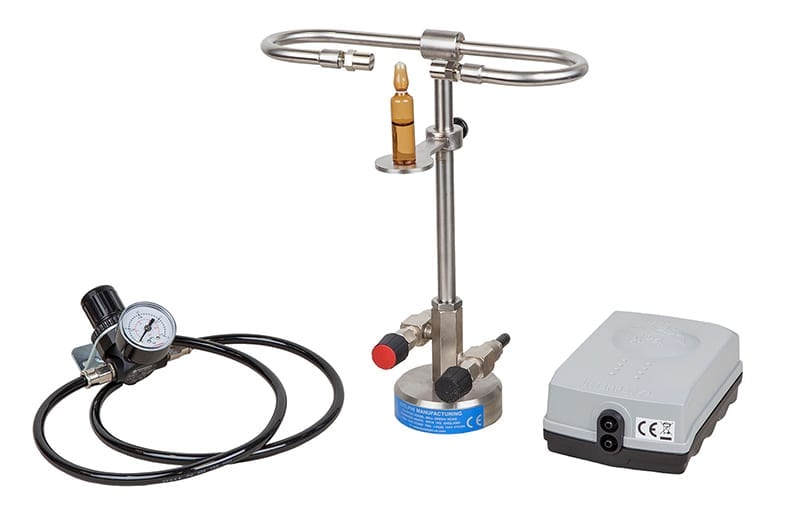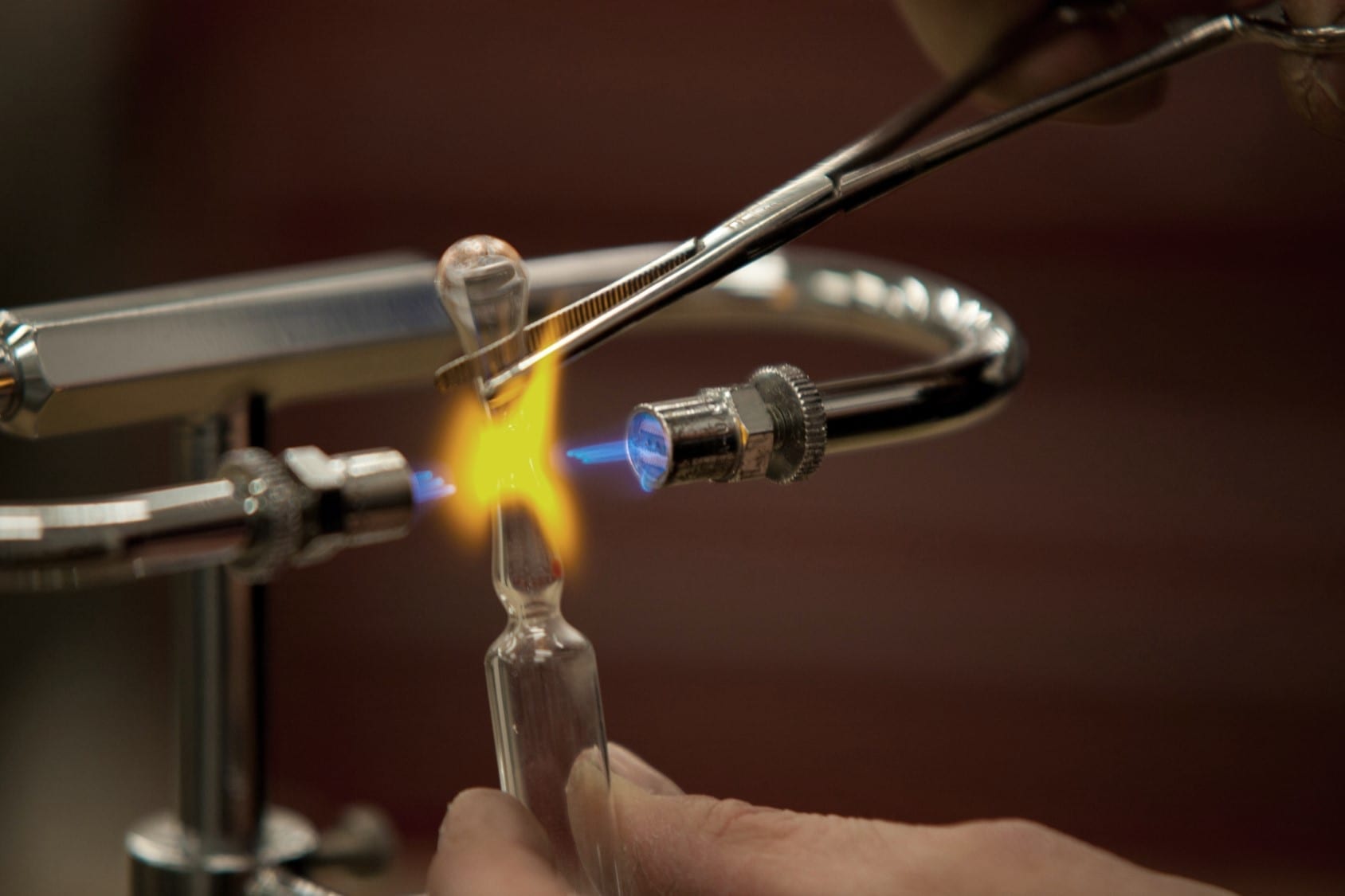 Pricing:
| Product No. | Description | Material | Price |
| --- | --- | --- | --- |
| 6002100 | Twin Jet Ampoule Sealer | | £835.00 |
| 6002101 | Spare Jet | | £79.00 |
| 6002119 | Air Compressor Pump for 6002101 | | £69.00 |
| 6002110 | Compressed Air Regulator and Pipe for 6002101 | | £126.00 |
| 6002123 | 45W 110-220V Converter UK Socket | | £27.00 |
Contact us about this product
UK & Ireland Only
UK & Ireland Only
UK & Ireland Only
UK & Ireland Only
UK & Ireland Only
Browse Other Types of Products