Apollo II Liquid Inspection Unit
Simple Particulate Detection
EU & US Pharmacopoeia Compliant
Delivery Within Days
Product Specification:
For transparent glass containers.
In front of the black panel, light coloured particulates will be visible, and in front of the white panel, dark coloured particulates will be visible.
Compliant with
- European Pharmacopoeia Specification 2.9.20
- US Pharmacopoeia USP chapter 41 (1790), section 6.1
Height and angle adjustable.
Intuitive assembly; no tools required.
Light level between 2,000 and 3,750 Lux.
Bulbs have a service life of 50,000 hours.
Folds for storage, with the inspection surfaces together to prevent damage.
Optional IQ/OQ documentation.
User manuals are available in English, Spanish, French, German, Dutch and Czech – additional languages also available upon request.
HS code is 9031 80 80 00
Pack size: 76 x 53 x 37cm @ approx. 11kg (gross weight, net weight approx. 8kg)
Adelphi Manufacturing also offer: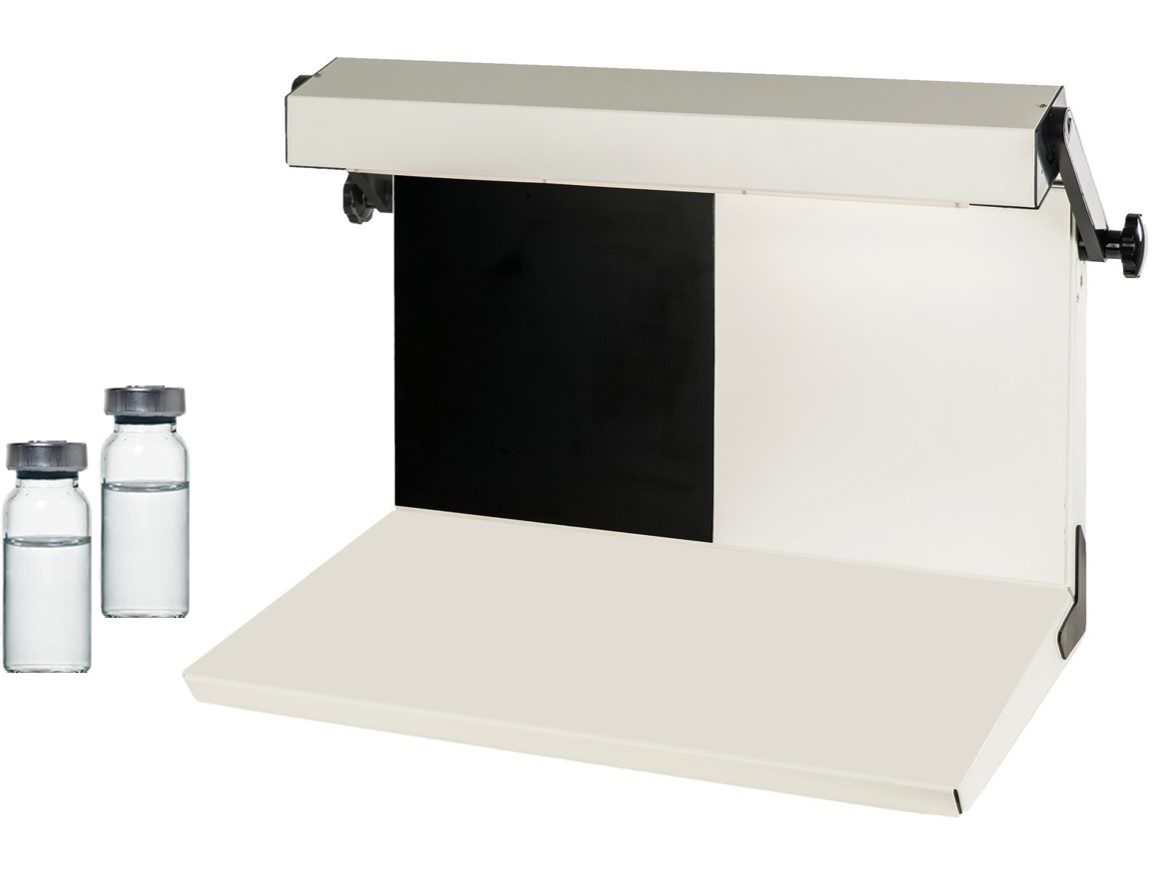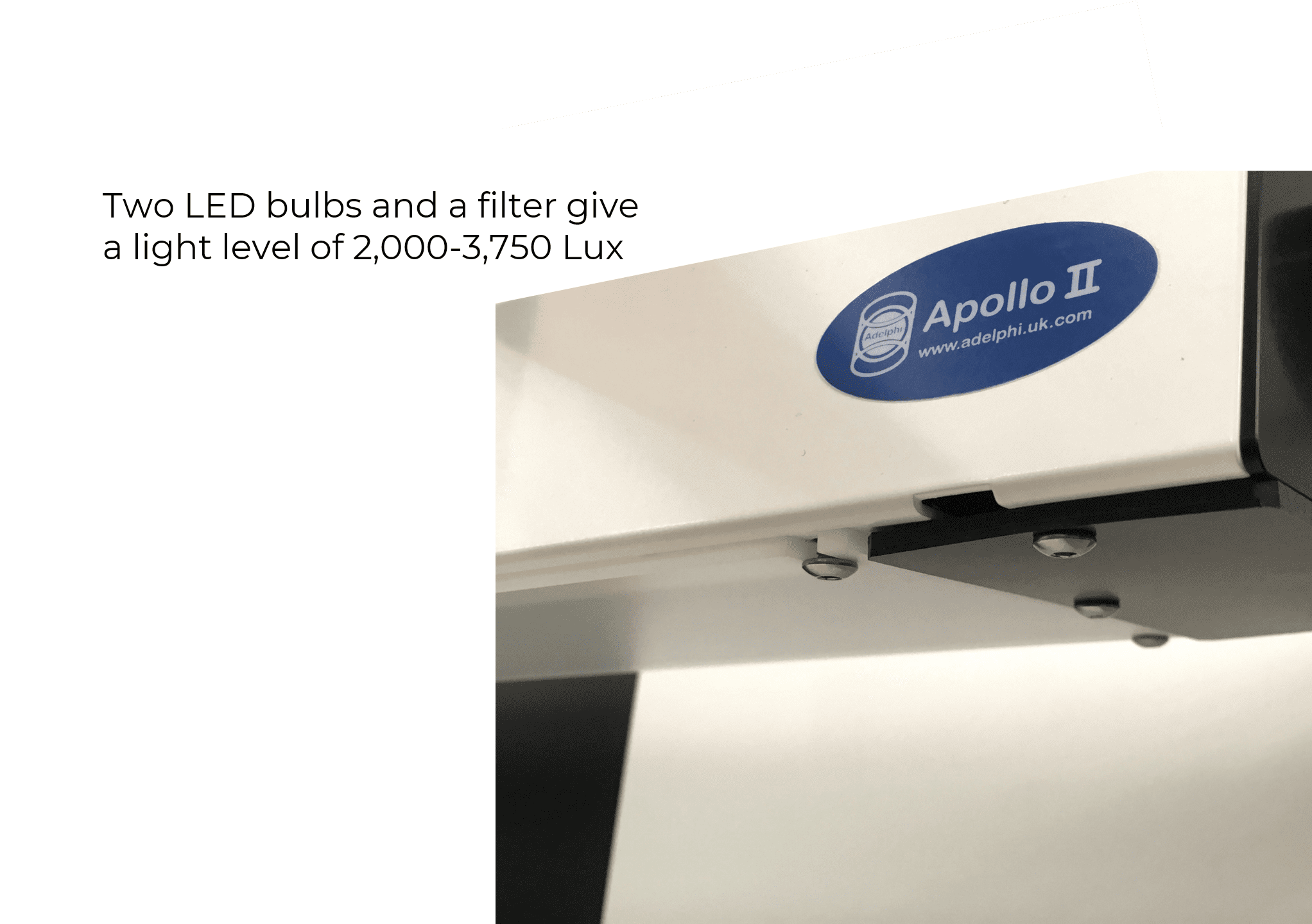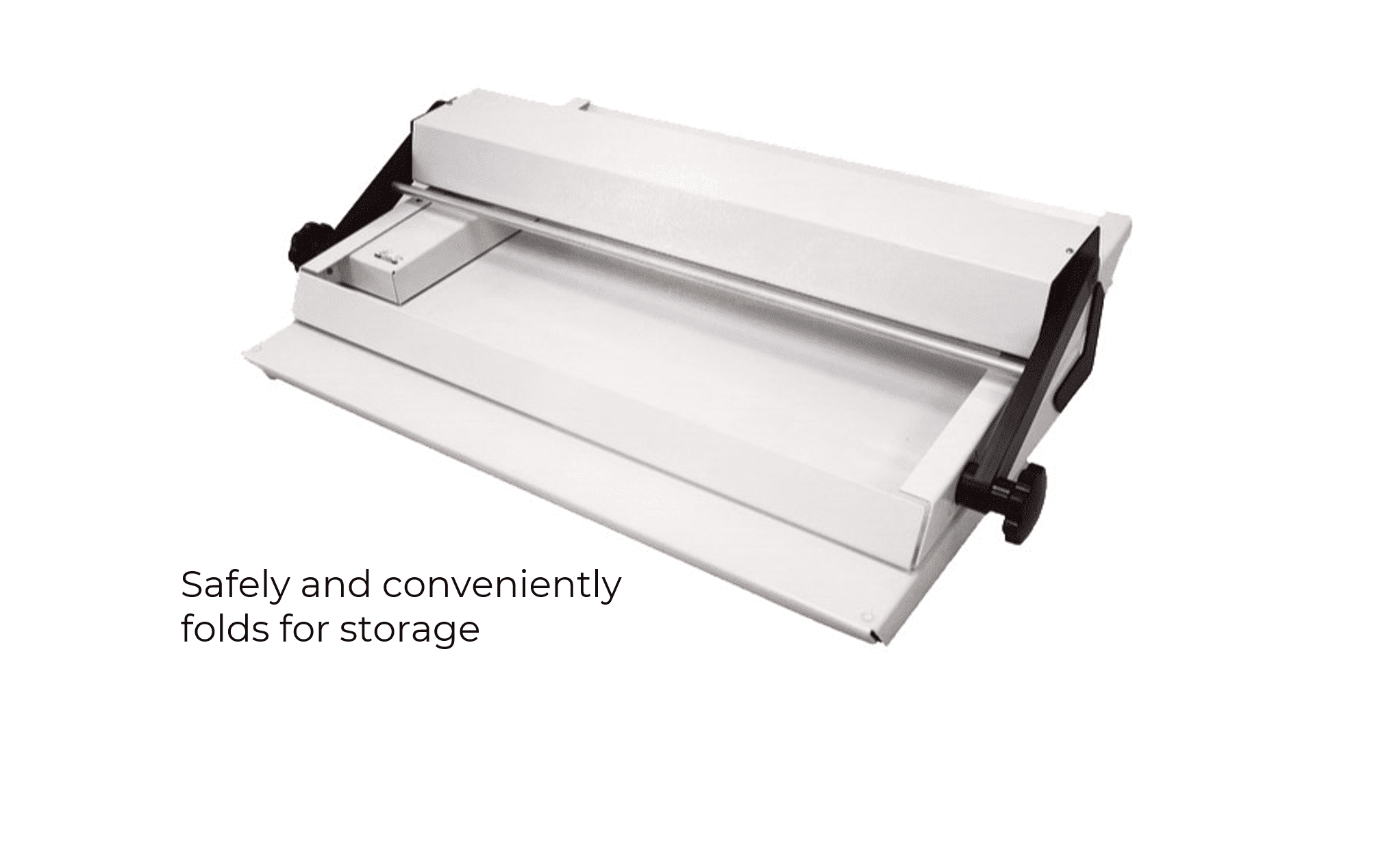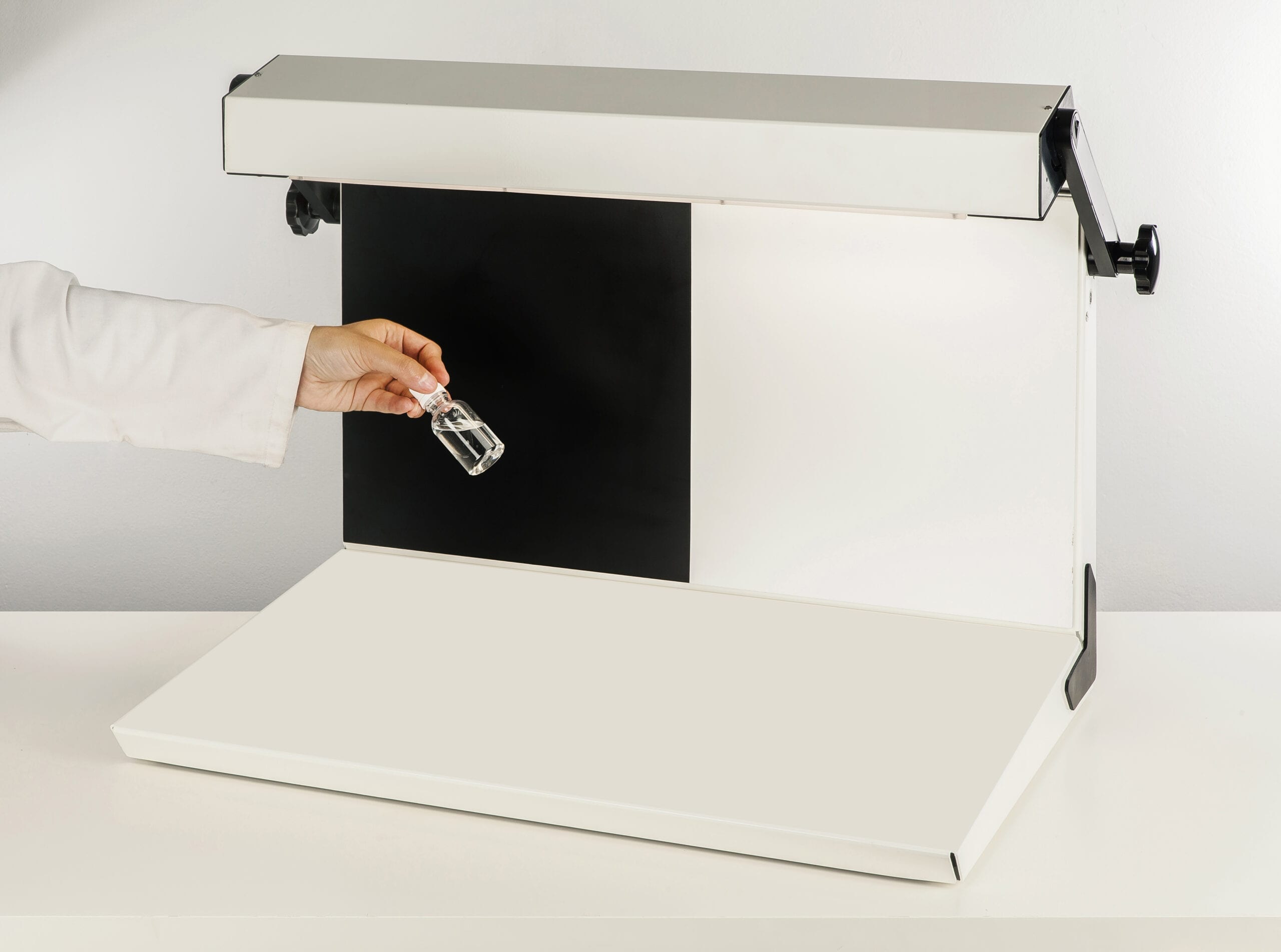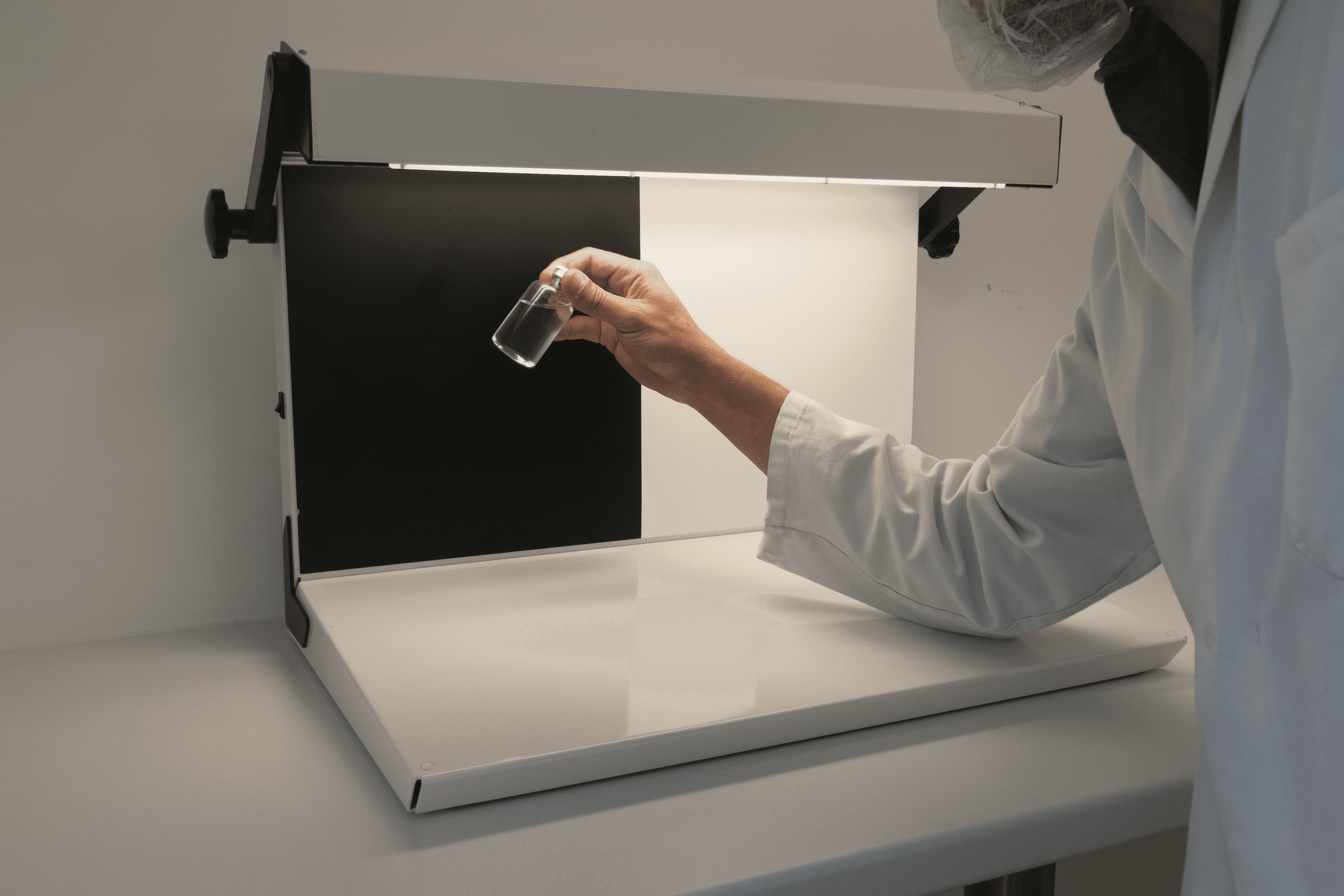 Zero EU Import Duty. Available from Stock
(subject to availability)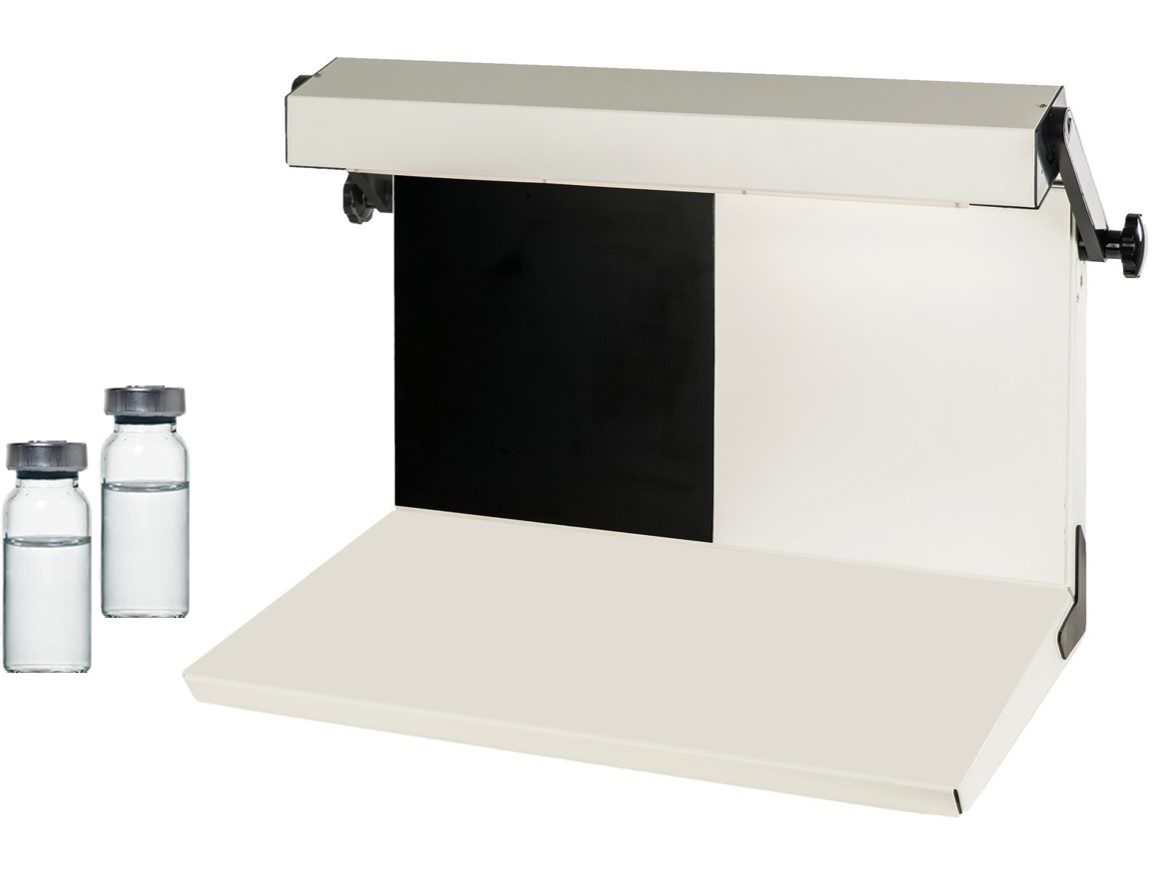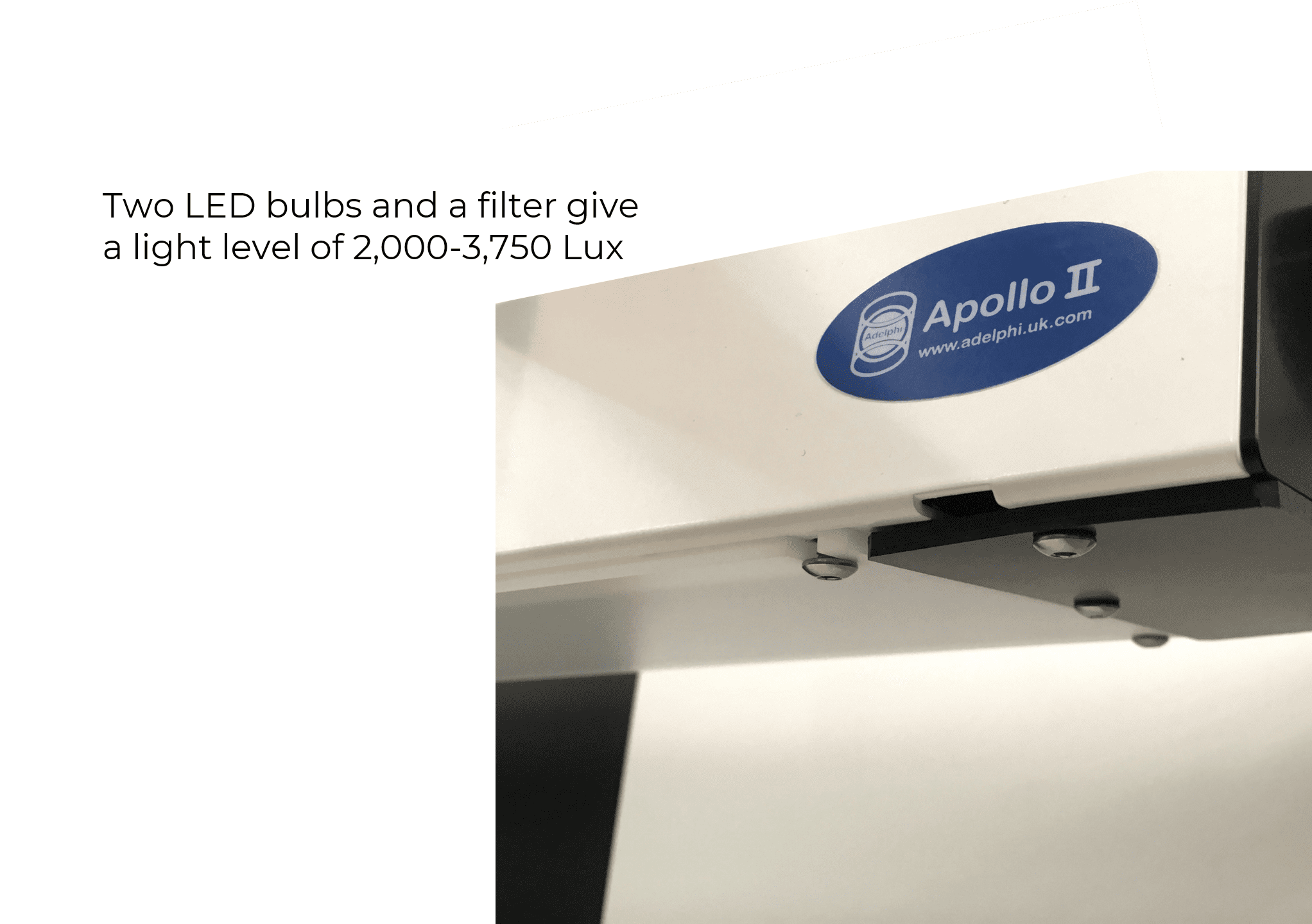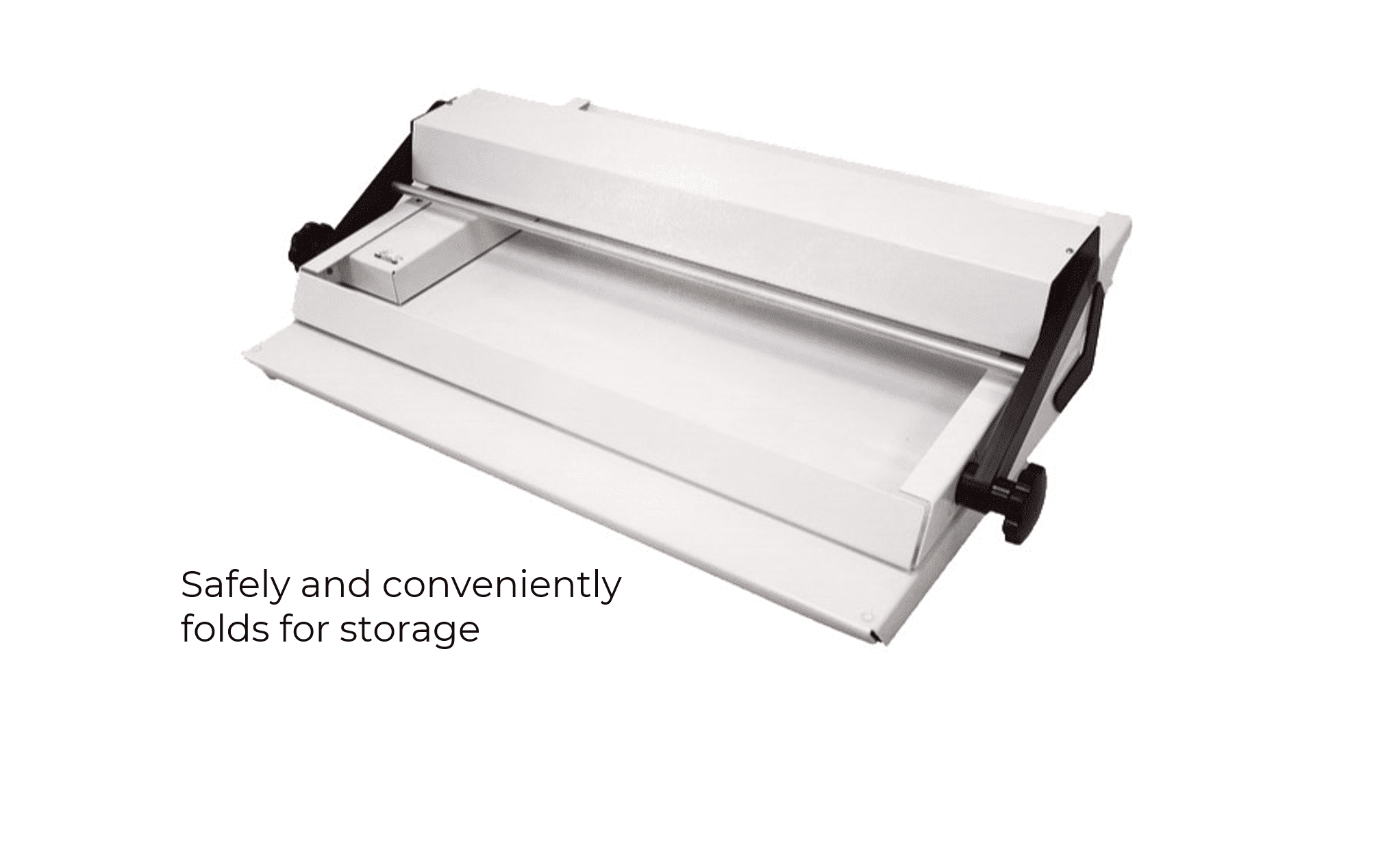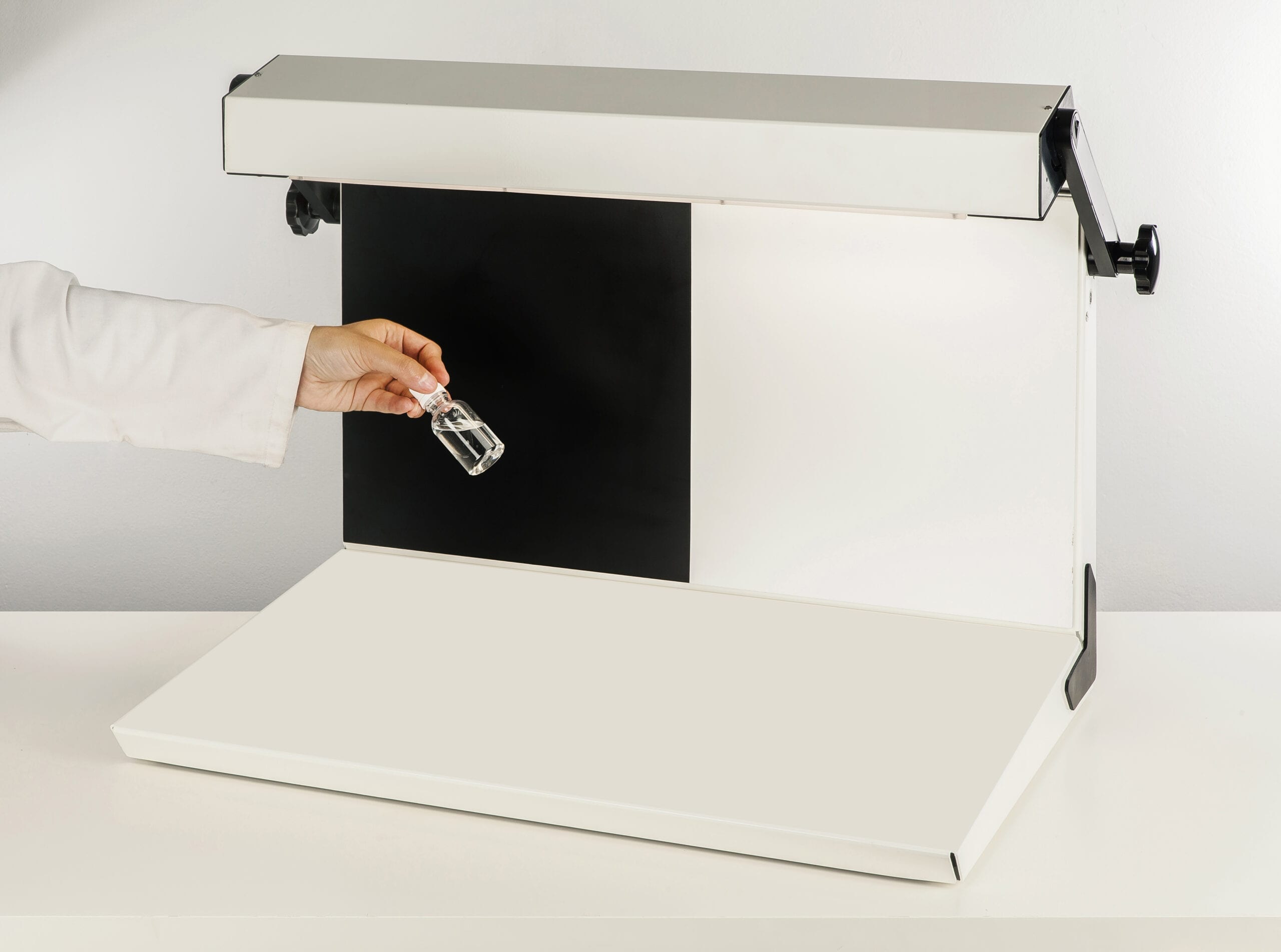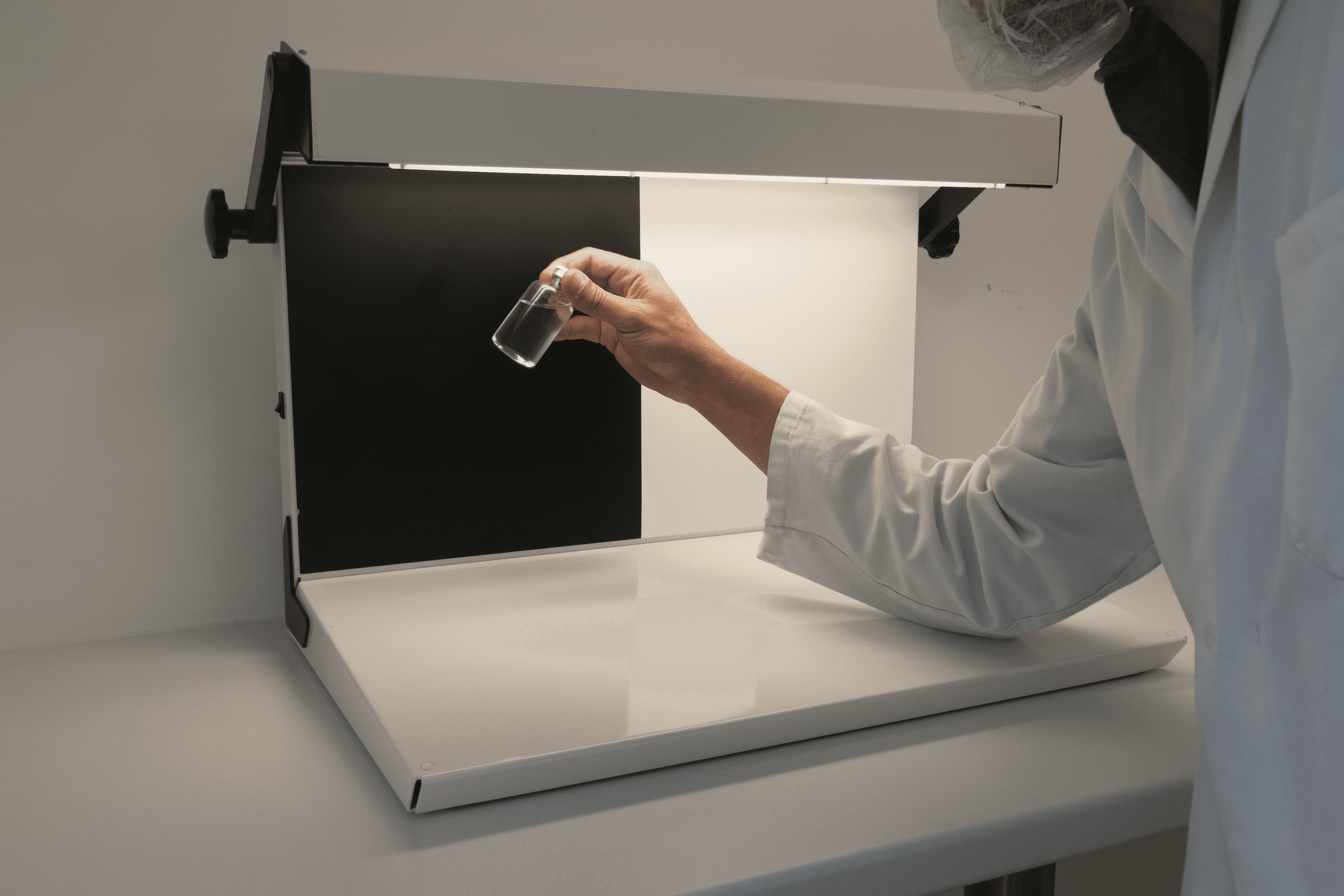 Pricing:
| Product No. | Description | Material | Price |
| --- | --- | --- | --- |
| 6031511 | Apollo II Liquid Inspection Unit | | £1210.00 |
| 6031510-IQOQ | Apollo II Liquid Inspection Unit IQ/OQ Documentation | | £255.00 |
Contact us about this product
Browse Other Types of Products