Bottle Washer
Designed to thoroughly clean the interior of bottles, vials, syringes or test tubes at a rate of up to about 900 per hour.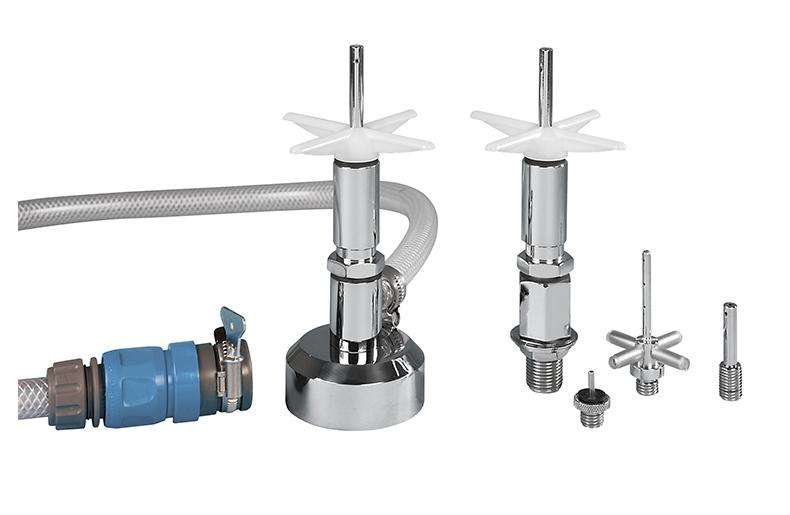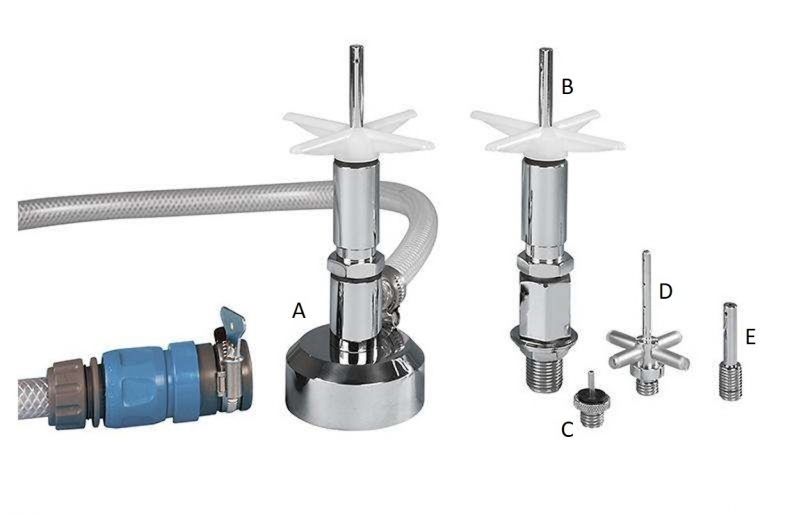 NEED MORE INFORMATION?
Please get in contact with us by filling out the quick enquiry form on this page, and we will get back to you with the information you need.
AVAILABLE FROM STOCK
The Adelphi Bottle Washer is designed for rinsing the interior of bottles with neck diameters between 9.5 mm and 100 mm at a rate of up to about 900 per hour.  With the addition of optional nozzles (see text below) it can be used equally as effectively as a vial washer, syringe washer or test tube washer.
The unit consists of a spring loaded nozzle, which, when depressed by an inverted bottle, ejects jets of water which cleans every part of the inside of the container.  The normal four armed rest is made from plastic and is easily cleaned or replaced.
Nozzles are screwed into the body and are interchangeable.  The unit may be attached to the mains directly by plumbing (Model 3) or on a stand with a pipe connected to a tap (Model 2).
Please refer to the annotated image (above, second in slideshow), and the pricing tab, for the correct nozzle fittings:
A – part no. 6025000, Model 2 Bottle Washer
B – part no. 6025100, Model 3 Bottle Washer, 0.5″-14 BSP threaded connection
C – part no. 6025202, Sprinkler Nozzle
D – part no. 6025201, Syringe Barrel & Test Tube Nozzle
E – part no. 6025203, Vial Nozzle