Syringe Stopper Press
Designed to enable the easy and efficient insertion of stoppers in to pre-filled syringes.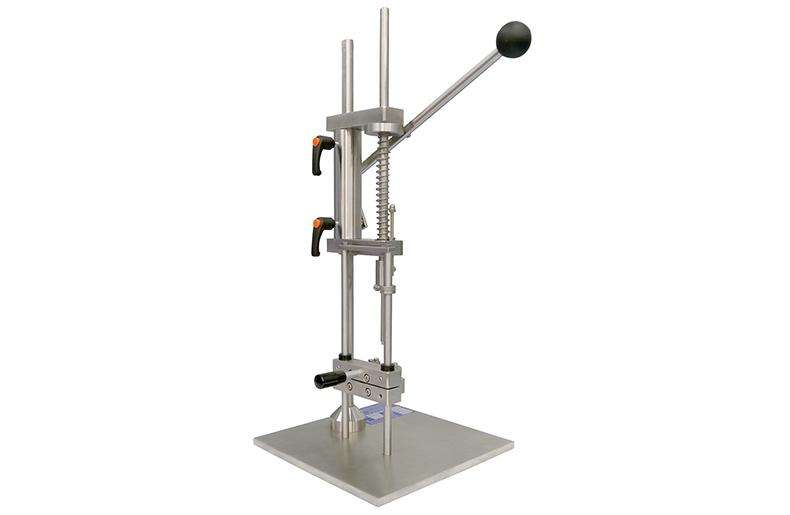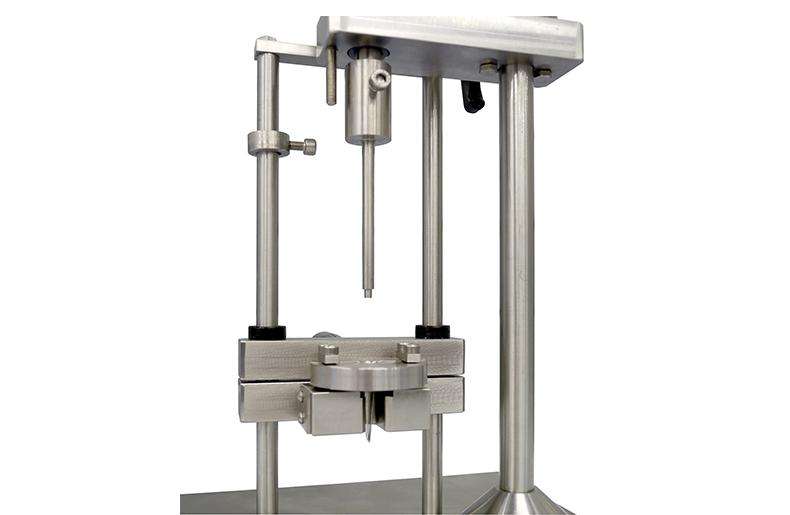 NEED MORE INFORMATION?
Please get in contact with us by filling out the quick enquiry form on this page, and we will get back to you with the information you need.
The Adelphi Syringe Stopper Press comprises a syringe holding jig, lever operated stopper press, and a divide for aiding the removal of air from the syringe. All contact parts are manufactured from 316L grade stainless steel.
This product enables the user to easily and efficiently insert stoppers in to pre-filled syringes whilst ensuring that all air is expelled. The unit is fully adjustable and can accommodate glass or plastic syringes of 6.35mm bore or greater.