24/03/2020
In light of the current Coronavirus (COVID-19) pandemic, at Adelphi Manufacturing we are receiving many enquiries from hospitals, including within the NHS, who are experiencing increased pressure on their medication/drugs manufacturing facilities.
Adelphi are proud to have been a trusted NHS supplier for many years. Our range of equipment includes easy to set-up solutions (including many available off-the-shelf) for the filling, closing, sealing and inspecting of pharmaceutical containers. Below are some of our most sought-after solutions…
The Accuramatic Peristaltic Dispensing Unit, together with our XYZ Distributor, is a simple benchtop solution, offering quick, easy, and hygienic filling of whole trays of vials or bottles automatically. Watch a video of the unit by clicking here >>>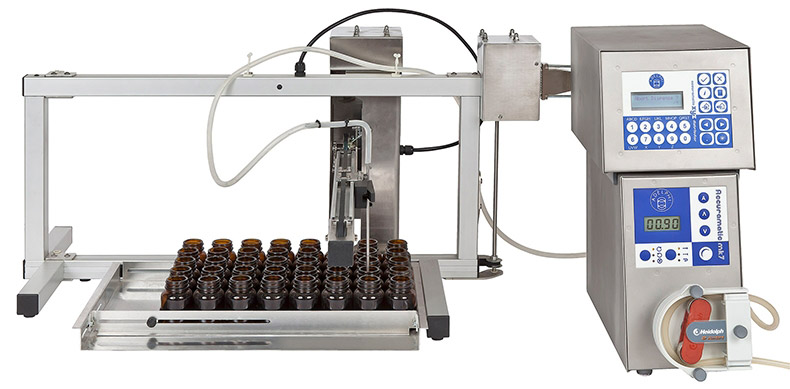 Our Apollo II Liquid Inspection Unit (pictured below) provides a simple method for the detection of visible particles in ampoules, vials, and bottles. It conforms to the European Pharmacopoeia Specification 2.9.20.
We also offer an Apollo II High Intensity specification, ideal for coloured glass containers, which uses an updated three LED bulbs, giving a light level of 8,000 – 10,000 lux.
The Syringe Stopper Press (below left) enables the user to easily and efficiently insert stoppers in to pre-filled syringes whilst ensuring that all air is expelled. It comprises a syringe holding jig, lever operated stopper press, and a divide for aiding the removal of air from the syringe. All contact parts are manufactured from hygienic 316L grade stainless steel.
The unit is fully adjustable and can accommodate glass or plastic syringes of 0.6mm bore or greater. Watch a video of the unit by clicking here >>>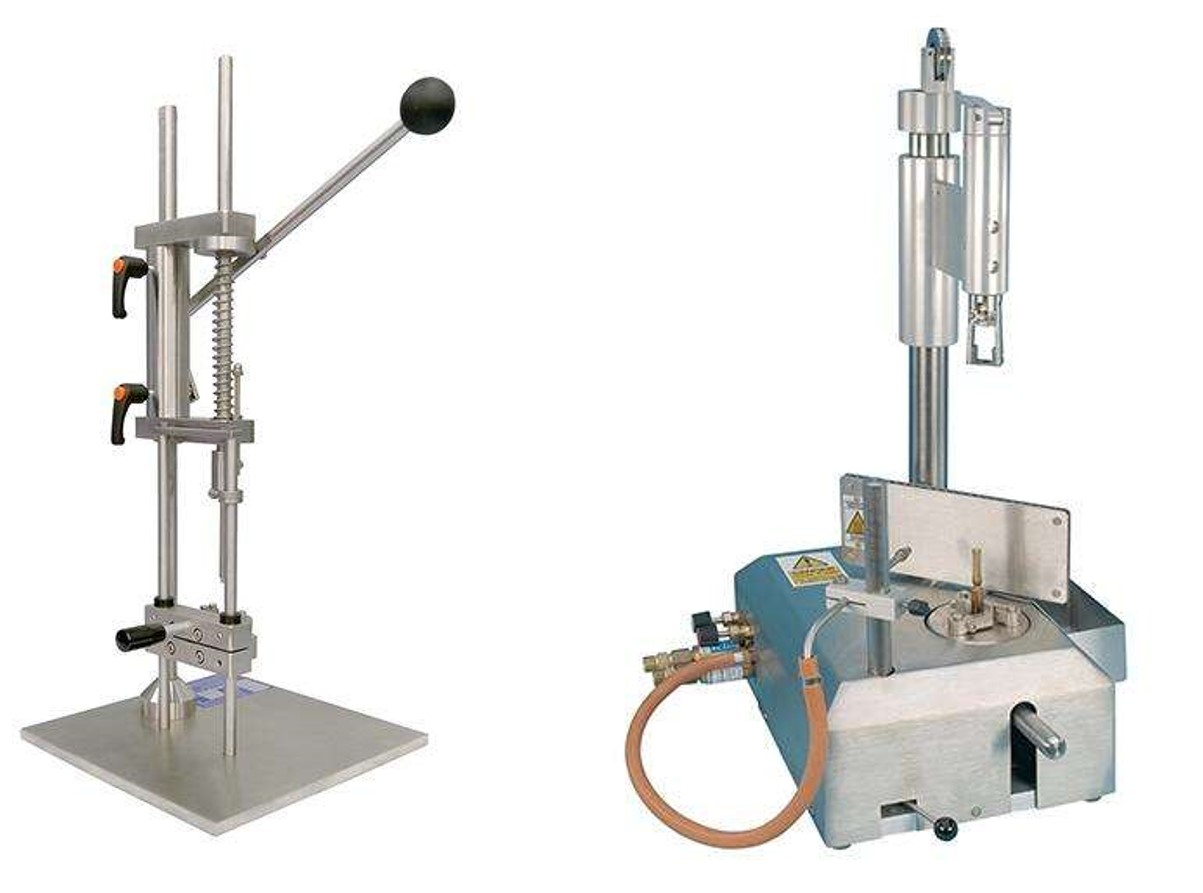 The Adelphi OC Ampoule Opening and Closing Machine (above right) has been designed in response to the demand from small scale production and R&D laboratories, where closed ampoules are used to obviate the need for internal washing. The sealing process is quick, regular in height and equivalent to that obtained from an automatic machine. Watch a video of the OC Machine by clicking here >>>
If you can't see the solution you require in this email, please don't hesitate to contact Adelphi either by email (info@adelphi.uk.com) or telephone
(01444 472300). From our team to yours; we send our best wishes for your continued good health.